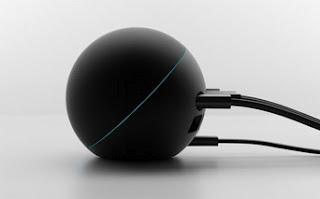 Nexus Q
by
Google
seem to be experiencing delays seen the
release
of the name change is to be listed on the Nexus Q Preview. Google itself turned out to send an email notification to all users who have done
pre-order
the device is telling you this. Email provided by Google can be seen thanks to the Droid Life was getting emails from the internet giant statement.
According to email this delay is because Google wants to improve the various features they offer the Nexus Q. This was orchestrated by the desire and feedback from users who are at the Google I / O, which had to comment on what features you want from Nexus Q. As for the consumers who have pre-order Google will eventually provide these devices free of charge.
Here's the contents of an email from Google to consumers who already did pre-order process.
We have an important update about your Nexus Q pre-order.
When we announced Nexus Q at Google I/O, we gave away devices to attendees for an early preview. The industrial design and hardware were met with great enthusiasm. We also heard initial feedback from users that they want Nexus Q to do even more than it does today. In response, we have decided to postpone the consumer launch of Nexus Q while we work on making it even better.
To thank you for your early interest, we d like to extend the Nexus Q preview to our pre-order customers and send you a free device. If you had other items in your order, your credit card will be charged for those items only.
Your Nexus Q will be on its way soon and you will receive a notification and tracking number from Google Play when it ships.
The Nexus Q Team
origin source androidos.in