Hey guys! Happy Friday!!!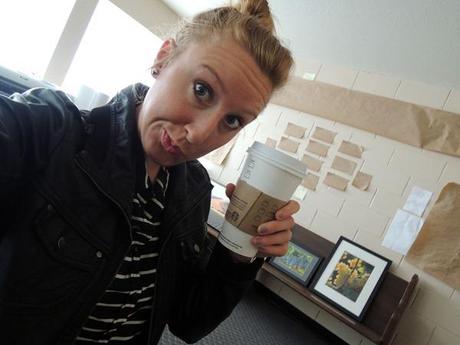 I'm enjoying a grande dark roast from the 'bucks with a little cold soymilk, stevia, and a sprinkle o' cinnamon.
Yesterday was filled with moving prep and lots of delicious eats. I even got creative and made my leftover mu shu really fancy.
Yesterday
So I went to work yesterday morning and did a few things on the computadora (computer in espanol) then I headed home and hit the gym for a light 1.5 miles on the treadmill.
I skipped yesterday's M-Wod because it included pull-ups and:
I don't have a pull-up bar
I don't know where to find one
I don't want to find one
I hate pull-ups!!!!!!!!!!!!!!!!!!!!!!!!!!!!!!!!!!!!!!!!!!!!!!!!!!!!!!!!!!!!!!!!!!!!!!!!!!!!!!!! Yep, still do!!!!!!!!!!!!!!!!!!!!!!!!!!!!!!!!
After my run I took a really nutritious lunch out to our new office space.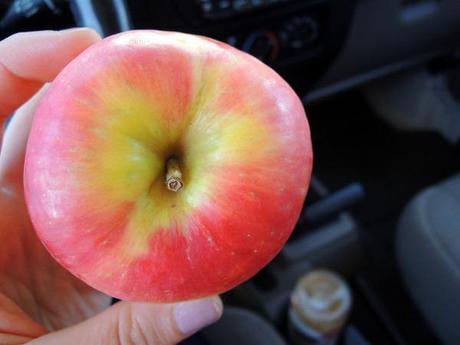 And chomped a really pink pink lady apple on the way.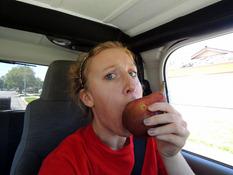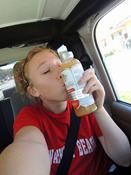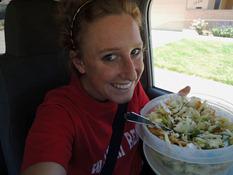 My red pear, that I bought because it was the biggest pear on the stand, literally… road cup-holder style, for it's safety of course… not because I'm crazy and like to ensure my food's safety at all costs.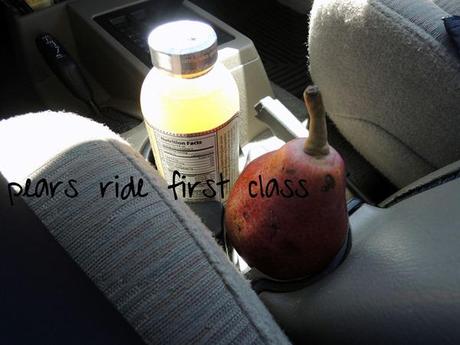 Lunch was a Gingerade Kombucha tea, a giant red pair and a cabbage, dried cranberry and almond Asian salad.
On the floor at the office… which I'm pretty sure isn't good for my health.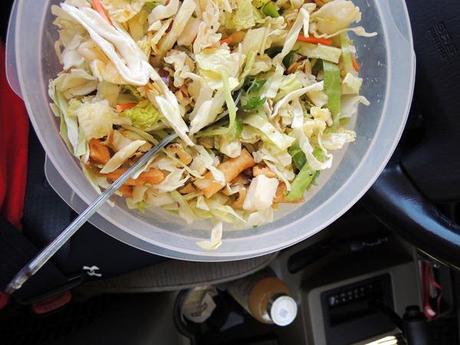 After I chomped all my nutritious foods I got to sweeping… again!  I had to sweep the whole thing on Wednesday too. It's huge and takes an hour and a half to do the whole thing.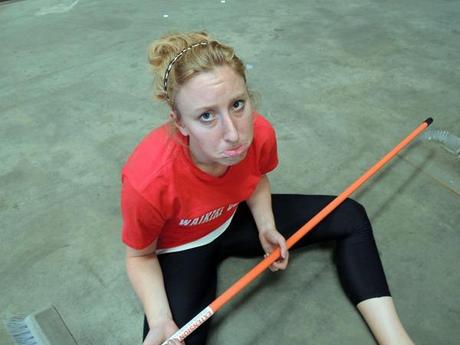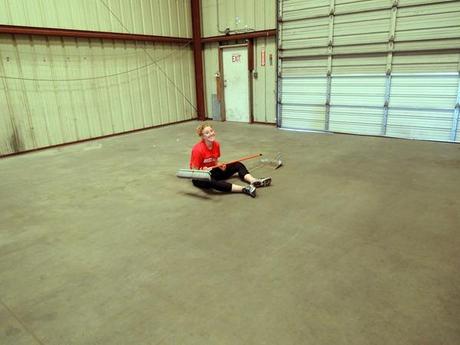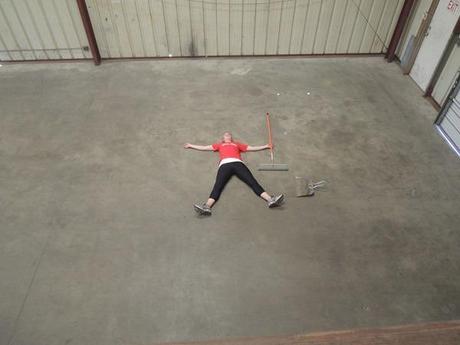 Mom cleaned the bathrooms.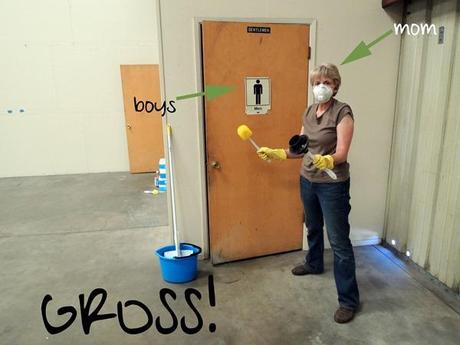 I wish this was an exaggeration.
I will spare you the visual aids.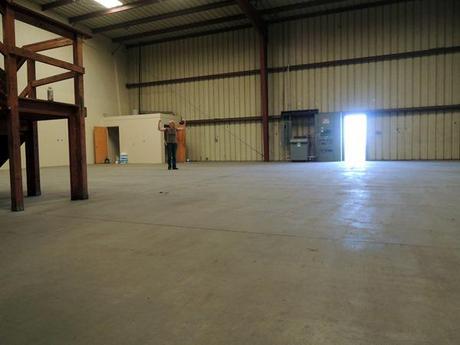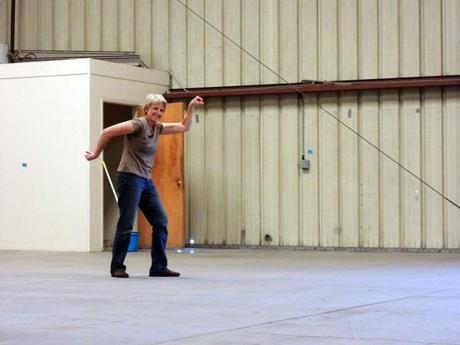 My Mom's ripped…
Dinner
I used my Mu Shu to make an uber tasty dinner after all the cleaning. Are you read for this?!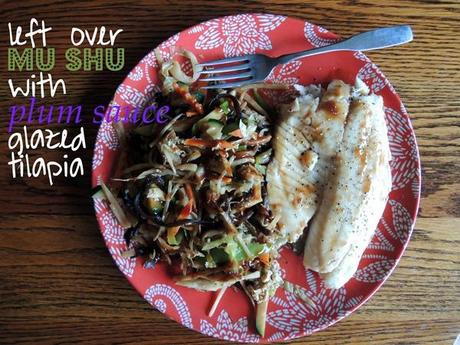 Epic!
So here's what I did…
Heat up a little oil on medium high heat, I used a saute pan.
Put left over mu shu veggies on a plate. Drizzle some of the left over plum sauce over the veggies and microwave for a minute, stir and microwave for another 30 seconds.
Place a tilapia loin, or other white fish, in the pan and drizzle with plum sauce. cook until opaque then flip. Drizzle the other side with plum sauce and cook until opaque. This will be fast, mine were done in about 7ish minutes.
I sprinkled a little black pepper over my fish for a little extra spice.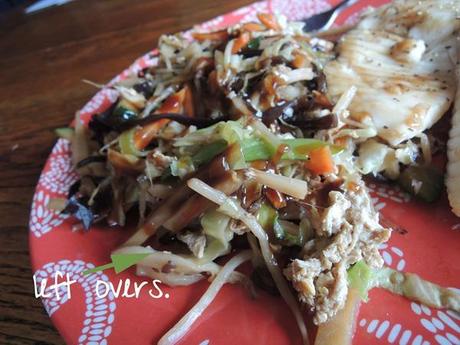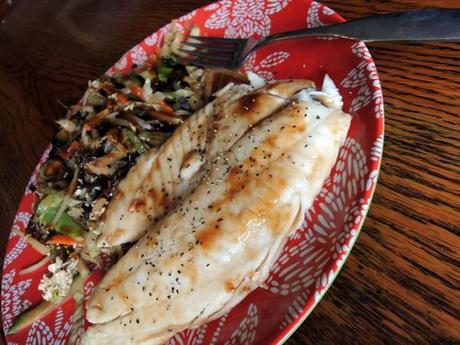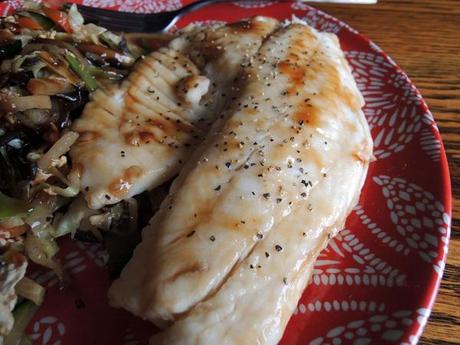 Totally tasty.
Healthy Guidelines for Thursday…
I got them all!
2 servings of probiotics
2 servings of low sugar fruit
lots of cleansing veggies
lots of lean protein
3 servings of tea
hot magic lemon water in the AM
and Exercise!!!
Today
We're wrappin' stuff up here at the office to get ready to move. We have exactly 6 days to get it done before vacation!
Thanks for all your great comments guys!!! I need a spare few minutes to hit up your blogs for a read and comment.

Tell me about you!!! I want to know…
Do you like left overs?
sometimes. It's hit or miss. I'm a texture kind of person so once something isn't the texture it used to be I'm out!
Are you eating bbq today since it's friday?!
Probably not for lunch, but maybe I can convince Max to go with me later tonight.
What is the best leftover creation you've ever made?
I think this mu shu is pretty high up on the list.
Do you wear lipstick and how do you pick your colors?
I'm trying to start but I'm feeling very overwhelmed… so many choices.