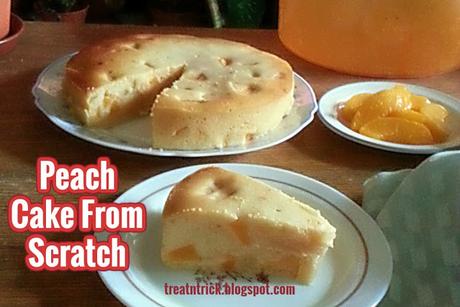 A soft and lovely cake studded with diced peaches perfect for  breakfast, brunch or teatime treat.
I have a can of peaches halves  sitting in my pantry for some time. My son saw it and ask me to bake a  peach cake.
Have baked peach cake before, this  Eggless Peach Cake  was  egg free so I want to try with eggs this time.
Used canned peaches, well drained and dice.  Even after cutting, still place them tin the colander to completely drain the liquid. Not only that a quarter cup of flour is added to these peaches.
The process of making

Peach Cake From Scratch

is quite simple.  It starts by beating eggs with sugar until light and fluffy.  Afterwards combine the dry and wet ingredients together.
For a richer taste, you could use melted butter instead of vegetable oil.
Another tips, you must grease your pan extremely well with butter then coat with flour.   This step is important to  release the cake from the pan with ease.
This

Peach Cake From Scratch

 takes a long time to cook so make sure to test with a skewer that comes out clean  before removing from your oven.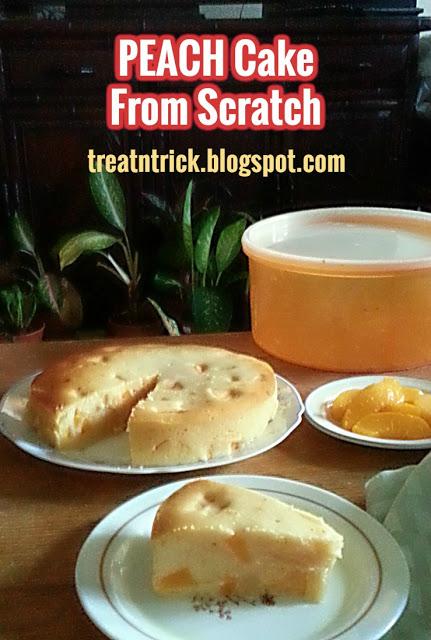 Read more »Until Jump Break