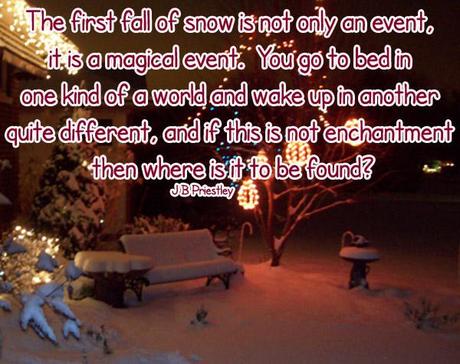 There's something really enchanting about the first snowfall of the season.  It quietly and ever so gently lays down a fresh blanket of clean, crisp, white beauty on what was not long ago – a landscape bursting with color and life.
I find magical moments to savor every time I peer out the frosty window and absorb all those cool images into my mind where they transform into cozy warm memories.
I find this is an exceptional way to store up positive imagery so that when I need to draw upon it in times of stress, there is plenty saved up in which to pull from.  They don't call it a memory bank for nothing.
I have put this into the free eCards in the nav bar if anyone would like to share this image.