The final whisky in this run of Indian Whisky reviews is the Paul John Oloroso. Like all the other Paul John whiskies reviewed here recently, I first tried this at the mega-event the SoCal Whiskey Club did with Paul John and it was love at first sip.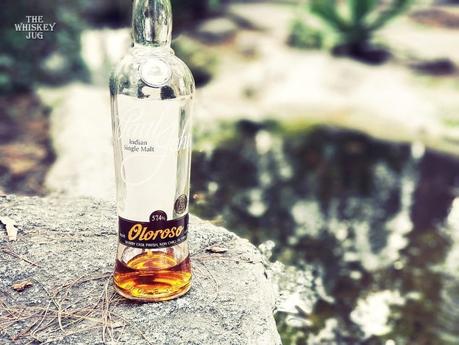 The Paul John spirit is delicious and rich and when it gets to hang out in a Sherry cask for 4 years, after spending 3 in ex-bourbon, it soaks up the flavor without overpowering. Indeed a finely balanced whisky as you'll see below.
Paul John Oloroso Review: Details and Tasting Notes
"Matured for 3 years in American bourbon barrels and finished in sherry casks for 4 years, its creamy flavours offer a delectable blend of barley with grape. The intense sherry richness towards the end, gives this rare whisky its name. The finish is long and luxuriously spiced, with a cocoa tinged vanilla. It is a wholesome Goan experience, packed into every sip."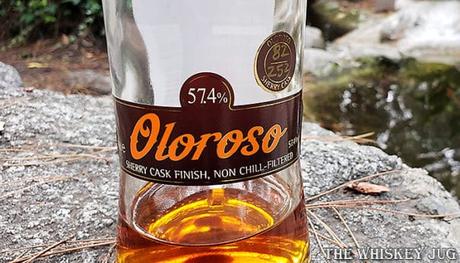 Details (price, mash bill, cask type, ABV, etc.)
Region: India
Distiller: Paul John
Mash Bill: 100% Malted Barley
Cask: ex-Bourbon (3 yrs) ex-Oloroso (4 yrs)
Age: 7
ABV: 57.4%
Cask Strength | Non-Chill Filtered | Natural Color
Price: NA – Auction, Specialty Store or Private Seller
Tasting Notes
EYE
Deep ruby
NOSE
Dried strawberries, nuts, leather, cocoa Twizzlers, dark honey, dark fruit leather, nuts and touch malt.
PALATE
Dry cocoa powder, citric acid, dried dark fruit, roasted malt, strawberry Necco, leather, touch ash.
FINISH
Long -> Sherry, malty sweet, spice and nutty
BALANCE, BODY & FEEL
Great, full-heavy, velvety and full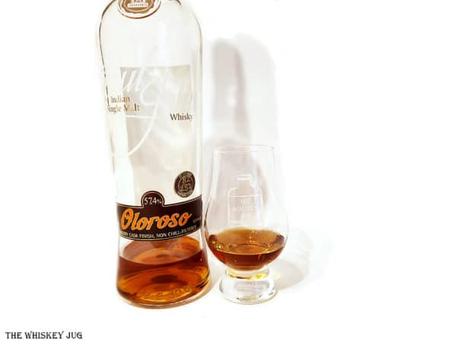 Paul John Oloroso Review: Overall and Score
Aroma is soft sweet and rich with a complex, nuanced delivery; Palate is drier and warmer but no less sweet and complex; Finish is a long sweet and rich fade. This is just a magnificent sensory experience.
I seriously love what's going on in this Paul John Oloroso. The 4 years finish adds a heavy dose of sherry without overpowering the base spirit creating the perfect level and tone of sherry and malt. A splash of water enhances every aspect but particularly enhances the cocoa, fruit and malt notes.
SCORE: 5/5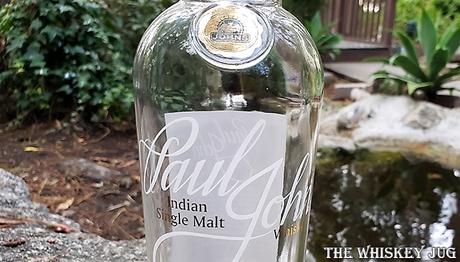 Paul John Oloroso Review
N/A
Overall
5
Nose

(5)

Palate

(5)

Finish

(5)

BBF

(5)
Sending
User Review
0

(

0

votes)
Comments Rating
0

(

0

reviews)

Paul John Oloroso Review Summary
This exact expression is no longer available, but I have it on good authority that something in a similar vein is coming out soon. Which is fantastic because the world needs more warm and rich whiskies like this in it.