We're kicking off another round of Indian Whisky reviews with the Paul John Nirvana. Designed specifically for use in the bar (i.e., cheap and easily mixed) this all ex-Bourbon single malt is the only whisky in their lineup that's chill-filtered. It's also their only whisky bottled at 40% (80 proof) and their cheapest whisky ($30).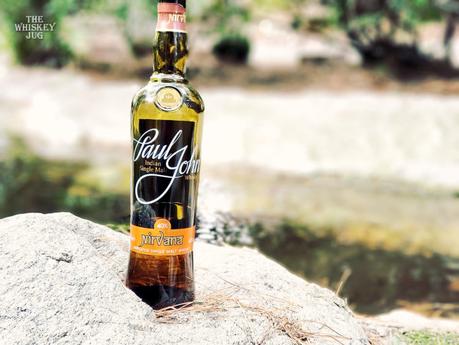 Finding single malts you want to use in cocktails isn't hard, there are plenty of options out there that work much better as an ingredient than as something to be sipped neat. The tricky thing is finding a single malt that works well in a cocktail and on its own. Let's see if Paul John managed to pull that off.
Paul John Nirvana Review: Details and Tasting Notes
"A captivating expression from the Goan shores of India, the Nirvana arouses the senses with a soft whiff of bourbon, fruitcake and an enticing caramel pudding. The honeycomb sweetness gently touches the palate with a mild salt-tinged barley while the succulent vanilla heralds the honeyed finish of this rich copper whisky, assuring sublime experiences beyond the worldly realm."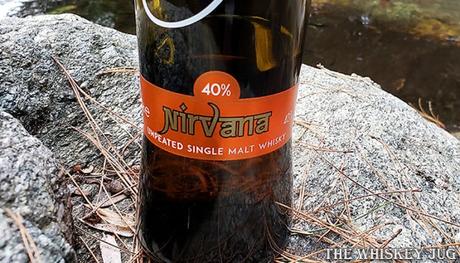 Details (price, mash bill, cask type, ABV, etc.)
Region: India
Distiller: Paul John
Mash Bill: 100% Malted Barley
Cask: ex-Bourbon (2nd and 3rd fill)
Age: 3 Years
ABV: 40%
Chill Filtered | Natural Color
Batch: 02
Price: $30
Tasting Notes
EYE
Honey
NOSE
Pear juice, malt (tad farmy), honey, dried apricots, touch toffee and saltwater taffy.
PALATE
Cheerios, dried orchard fruit, vanilla, malty sweet, honey and tad grassy and spicy.
FINISH
Short -> Malty, hay-like and sweet.
BALANCE, BODY & FEEL
Decent balance, soft light body and a light watery feel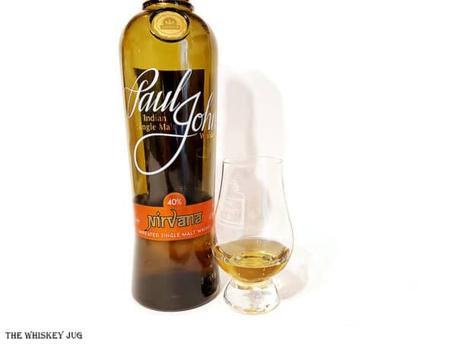 Paul John Nirvana Review: Overall and Score
Aroma is basic but interesting, it shows a bit of youth and raw malt character but not in a cloying new make way (though their new make is pretty good); Palate is less sweet and less farmy than aroma but it's no less interesting; Finish is warm but short and I really wish it would stay around longer. All-in-all it's a nicely-executed basic whisky, which is exactly what it's meant to be.
I first tried the Paul John Nirvana at an SCWC meeting (the bottle pictured) right before the launch of this whisky. Paul John's brand rep, Koray, kicked the night off with this and then lead us through a legendary tasting that included PJ new make. W ethen went through every Paul John I've written about so far, and will be during this week.
I can't wait for this quarantine to be over so we can do things like that again. Stay safe, sane and healthy everyone!
SCORE: 2.5/5
Paul John Nirvana Review
$30
Overall
2.5
Nose

(2.5)

Palate

(2.5)

Finish

(2.5)

BBF

(2.5)
Sending
User Review
0

(

0

votes)
Comments Rating
0

(

0

reviews)

Paul John Nirvana Review Summary
While I would rather mix this than drink it neat, I would never shy away from a glass of this. It's lacking in depth and complexity, but it makes up for that by being warm and inviting.
'''