I saved something special for our last Indian Whisky review this week, the Paul John Kanya Single Malt. A rare edition, named after the zodiac sign Virgo, this Indian Single malt is a culmination of distilling and blending expertise that serves up some of the best flavor and aroma profiles Paul John has to offer.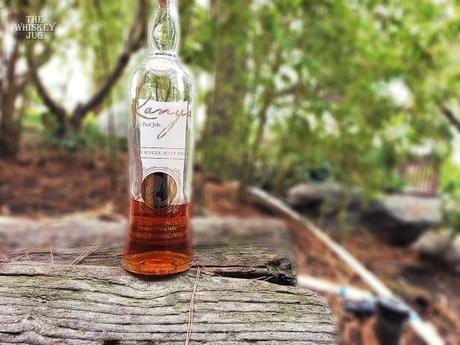 It's Indian. It's made by Paul John, It's all ex-Bourbon casks and all the other info is below. So let's stop mucking about and dig in!
Paul John Kanya Single Malt Review: Details and Tasting Notes
"This exotic unpeated expression from the sunny shores of Goa, encapsulates a tender innocence enhanced with hints of honeyed fruitiness and a soft tinge of spice. Ruled by Mercury and symbolised by the virgin, Kanya is the dignified Indian counterpart of the highly appealing Virgo, the sixth zodiac sign of the universe. With its earthy, feminine sensuousness, this deep amber expression personifies the intrinsic characteristics of the Kanya."

Details (price, mash bill, cask type, ABV, etc.)
Region: India
Distiller: Paul John
Mash Bill: 100% Malted Barley
Cask: ex-Bourbon
Age: 7 Years
ABV: 50%
Non-Chill Filtered | Natural Color
Price: $260
Tasting Notes
EYE
Amber
NOSE
Oak, sandalwood, malt, grilled fruit, touches of dark fruit, spice and mango.
PALATE
Oak, dried tropical and orchard fruit, malt, baking spice, nuts and a touch of chili powder.
FINISH
Med-long -> Oak, dried fruit and cayenne.
BALANCE, BODY & FEEL
Great balance, full body and a soft velvety feel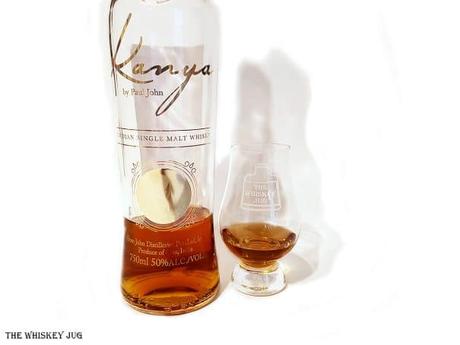 Paul John Kanya Single Malt Review: Overall and Score
Brilliantly executed. Aroma is deep and layered with beautiful nuances of tropical fruits and delicate notes of baking spices dancing among the heavier oak and malt notes; Palate is a deeper, more multifaceted, delivery of similar notes paired with a maltier backbone; Finish is warm and fades out fruity and spicy.
Surprisingly oaky it carries a heaviness that keeps you coming back for more; it's oaky elegance personified in a single malt. Paul John Kanya Single Malt embodies a balanced, mature, full "American oak" single malt through and through. Water brings out cocoa and vanilla on the Aroma and adds more spice and oak and a touch of wax on the Palate.
SCORE: 4.5/5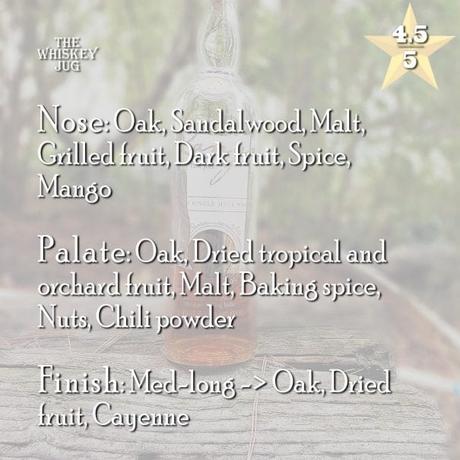 Paul John Kanya Single Malt Review
$260
Overall
4.5
Nose

(4.5)

Palate

(4.5)

Finish

(4.5)

BBF

(4.5)
Sending
User Review
0

(

0

votes)
Comments Rating
0

(

0

reviews)

Paul John Kanya Single Malt Review Summary
If you've been looking for a single malt that pulls in heavy oakiness without losing its fruity delicate essence, this balanced offering from Paul John is exactly what you're looking for.
''''''