Number four in this week's Indian whisky reviews is the Paul John Classic Single Malt. As the name suggests it's as classic as it can get for this, or really any, distillery. Cask strength and coming from ex-Bourbon casks it's deliciously malt-forward and showcases the fantastic spirit Paul John makes.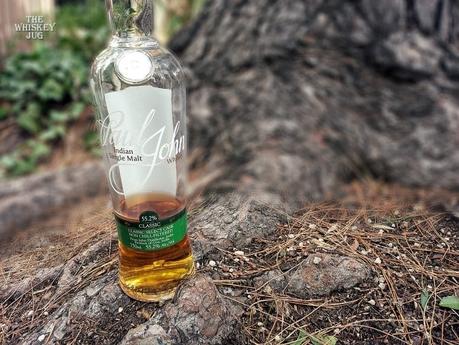 "But how do you know what the spirit tastes like?" Great question, thanks for asking. At the Southern California Whisky Club meeting where I initially tried this we also got to try the new make and it's fantastic. Fruity, clean and a tad waxy my initial thought was Clynelish which is a parallel that's readily seen in this release.
Paul John Classic Single Malt Review: Details and Tasting Notes
"Explore tropical Goa in every sip of the Select Cask Classic. The lush freshness of this Single Malt envelops you from the very beginning. To give you this experience, we've matured it in selectively chosen cask profiles and bottled it without chill filtration, at cask strength. Relish the tropical rush, Goan style."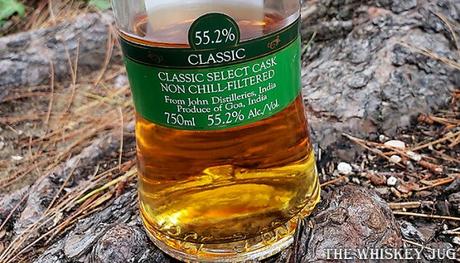 Details (price, mash bill, cask type, ABV, etc.)
Region: India
Distiller: Paul John
Mash Bill: 100% Malted Barley
Cask: First-fill ex-Bourbon
Age: 8 Years
ABV: 52.2%
Cask Strength | Non-Chill Filtered | Natural Color
Price: $100
Tasting Notes
EYE
Golden honey
NOSE
Buttered croissant, dried fruit, manuka honey, complex orchard fruit, taffy and a touch toasty.
PALATE
Complex orchard fruit tropical fruit, toasted pasties manuka honey, spice, wax and Strawberry Necco.
FINISH
Med-long -> Malt, honey, spice and fruit.
BALANCE, BODY & FEEL
Well balanced, full body with a rich heavy feel.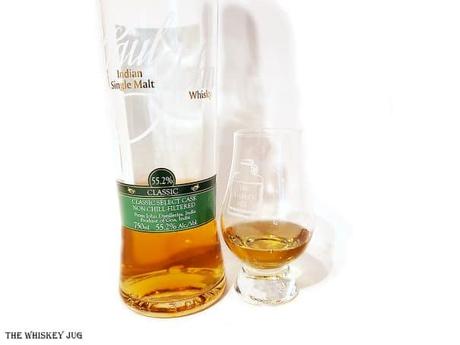 Paul John Classic Single Malt Review: Overall and Score
No reason to not enjoy this whisky. Aroma is fun and fruity with a light tropical fruit essence hiding under the heavier orchard fruit layer; Palate is rich, heavy and bold with a wall of complex fruit; Finish is a warm bold fade of its core notes.
There are no nuances found here, Paul John Classic Single Malt is a heavy, complex, in-your-face whisky that doesn't relent in the best way possible. Water isn't needed to enjoy this whisky, but a splash opens more fruit across the whole whisky and brings a butterier profile to the palate and I start getting waxy notes that remind me a wee bit of Clynelish. Tasty stuff.
SCORE: 4/5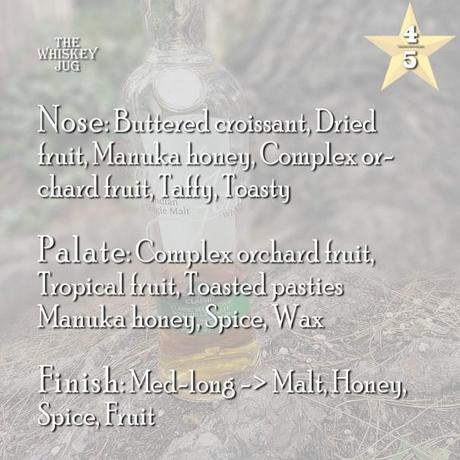 Paul John Classic Single Malt Review
$100
Overall
4
Nose

(4)

Palate

(4.5)

Finish

(3.5)

BBF

(4)
Sending
User Review
0

(

0

votes)
Comments Rating
0

(

0

reviews)

Paul John Classic Single Malt Summary
A bold fruity whisky with a complex delivery and layers of candy and toasted notes that bring balance and dimension to the whisky.