It's the most wonderful time of the year: the Paul John Christmas Edition 2021 is out! This marks the fourth release of this whisky, but only the third that's made its way to the USA. Due to a snafu, 2018 never made it here and instead was enjoyed, a lot, throughout Europe and the UK. Meanwhile, we in the USA just read the reviews, tweets and posts. I'm glad that's not the case this year.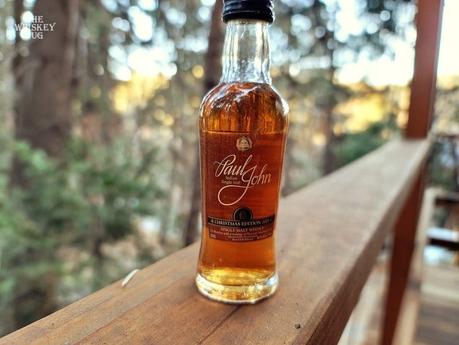 To make the 2021 X-mas edition, Paul John started with a batch of lightly peated whisky aged in ex-Bourbon casks for about 4.5 years. Then finished for about 2 years, separately, in ex-Madeira, ex-Tawny Port and ex-Vintage Port (peated) casks before being blended back together.
The blend changes every year, and like with the Little Book, it's what we whisky fans look forward to. We're curious about what Michael D'Souza and the Paul John team have come up with each year. And speaking of curiosity, I need to quench mine. So let's get to sippin' and see what's in the bottle.
---
Paul John Christmas Edition 2021 – Details and Tasting Notes
Whiskey Details
Style: Single Malt (Indian)
Region: India
Distiller: Paul John
Mash Bill: 100% Malted Barley
Cask: ex-Bourbon, ex-Madeira, ex-Tawny Port, ex-Peated Vintage Port
Age: NAS (~6.5 Years)
ABV: 46%
Non-Chill Filtered | Natural Color
Price: $85*
Batch: 2021
Related Whiskies
Paul John Christmas 2018
Paul John Christmas 2019
Paul John Christmas 2020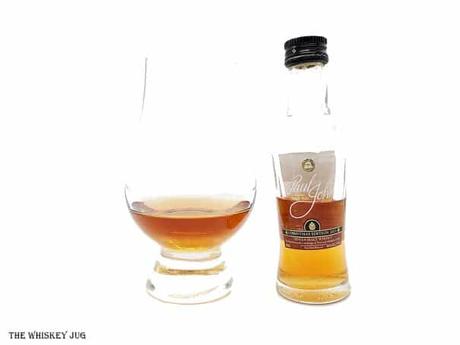 "The 4th release of the limited Christmas Edition series from the award-winning Paul John Indian Single Malt, this expression bespeaks the joys of Christmas." – Paul John
Paul John Christmas Edition 2021 Tasting Notes
EYE
Amber
NOSE
Spiced apricot-heavy dried fruit, honied nuts, caramel, smoke, cinnamon, brown sugar and citrus peel with a touch of cardamom.
Elegant, this aroma is just plain elegant.
PALATE
Nutty, slightly jammy, malty, honied nuts, smoke, leather and some candy sweetness with a bit of dried citrus peel.
I want to say elegant again, but I feel like I've covered that. So I'll say it's graceful.
FINISH
Med-long -> Smoke, nuts and candy-sweet fade to dry fruit leather.
BALANCE, BODY and FEEL
Well balanced, med-full body and a soft silken feel.
---
Paul John Christmas Edition 2021 – Overall Thoughts and Score
Every year I look forward to these releases and every year the wait is worth it. Each year is new, each year is exciting and each year is tasty in its own right. The first two years (18 & 19) are still my tops, but this one moves up to hold a comfortable third in the rankings.
Yes, there are only four releases, and yes the real test will be to see what the order looks like after 10 years. Point is, I'm liking it a tad more than last year's. And part of that is because it's so unique in its little quadpod. It stands out with a profile that isn't sherry-driven. It's drier than previous releases and has a different fruit and nut profile than previous years.
All-in-all, Paul John Christmas Edition 2021 is a warm and tasty whisky that's right at home in these colder months and I can't wait to snag a bottle when it hits the shelves.
SCORE: 4/5 (very good, highly recommended – B+ | 87-89)
*Disclosure: The sample for this Indian Single Malt review was graciously sent to me by the company without obligation. The views, opinions, and tasting notes are 100% my own.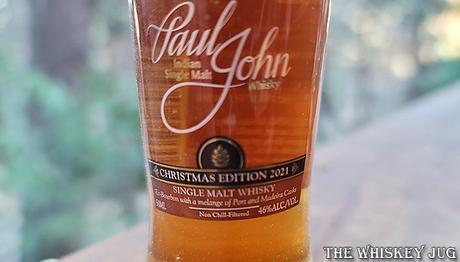 Paul John Christmas Edition 2021 Review
$85
Summary
These yearly Paul John releases are always exciting, always different and always tasty. 2021 is different in that regard, despite being a very different whisky in so many others.
Overall
4.1
Nose

(4)

Palate

(4.5)

Finish

(4)

BBF

(4)
Sending
User Review
0

(

0

votes)
Comments Rating
0

(

0

reviews)