Review Overview
Patiala Shahi Take Away & Delivery, A 134-135, Supermart 1, DLF Phase 4, Gurgaon Review
Patiala Shahi is a takeaway and delivery restaurant for North Indian and Mughlai food. They have a small dining area also sitting where can get really tight. So, over the weekend we ordered some fabulous food from this quaint eatery that does deliveries too. And, Patiala Shahi is located at Supermart I, DLF Phase IV, Gurgaon.
In fact, I called them through the Zomato App which worked well. Further, the person on the other end who took the order was courteous and suggestive. Indeed, this is always a good sign. Additionally, I had told them that I'll pick up the food. By the time I got there, and to my disbelief, the food was ready to go. All in all, this kind of service is really applaudable.
As I returned home after a 15 minute drive, I found that the food was still warm. I must point out here that quality of packaging needs improvement so that food remains hot and not just warm. Having said that, the food was still good enough. As a matter of fact, casseroles always run a risk of juices falling out and creating a mess. They also end up releasing the much needed steam to keep the food hot.
The Food View @ Patiala Shahi
My order included chicken biryani which was finely spiced and not chilly. The flavours were distinct and the biryani was delicious. Though, I feel that the number of pieces were a tad short at measly two. The chicken malai tikka was very well made. It was soft and succulent. By the way, it is one of the better ones that I have ever had. Mutton seekh kebabs and mutton tikkas were again delicately spiced and juicy. I could taste the well flavoured meat. Tandoori chicken again surprised me. It was spiced well; tandoor'ed well and the juicy bird was of an appropriate size.
To Sum-It-Up: On the whole, the experience of ordering from Patiala Shahi was quite nice. Firstly, the food was fresh and well made. Secondly, it was delicately flavored, and not excessively oily or greasy. Henceforth, Patiala Shahi will be on my regular order list.
More information about Patiala Shahi Gurgaon
Patiala Shahi Takeaway & Delivery
Happy Hours: Nope
Meal for Two (2): Rs. 400
Venue Type: Takeaway & Delivery
Vegetarian: No 🙂
Cuisine: North Indian/Mughlai
Loo on premises: No
Credit Cards/ Wallet Accepted: Yes
Do they deliver: Yes
Takeaways Offered: Yes
Do they cater outdoors: Yes
Host Parties at Venue: No
Parking: In Supermart Parking
WiFi: No
Live Music: No!
Television Screening: No
Outdoor Seating: No
Smoking Allowed: Roadside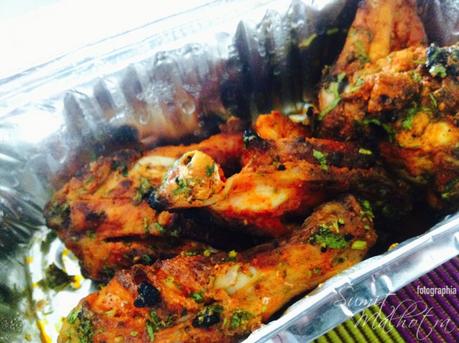 North Indian Food Delivery Service
Patiala Shahi,
Recommended For You.

Hotel Malabar Gurgaon, 1305, Opposite Medanta Medicity, Sector 39, Gurgaon Review My frequent visits to Keraleeyam restaurant in Green Park abruptly