Few people know how to take a walk. The qualifications are endurance, plain clothes, old shoes, an eye for nature, good humor, vast curiosity, good speech, good silence and nothing too much.
------- Ralph Waldo Emerson Sometimes, I love to take a walk in the evenings down Bode Thomas road to clear some stuffiness from my head. The air is fresh and when it's as late as 9pm there are more cars than people to bump into on that road. Lovely alone time to myself with music in my ears. Sometimes I forget I'm on the streets and I do a little wiggle dance, so I might be that weird girl you see from your windscreen as you wait for the traffic lights.
Tucked in shirt and pointy heels to work. Tails out shirt and converse sneakers for evening errands after work.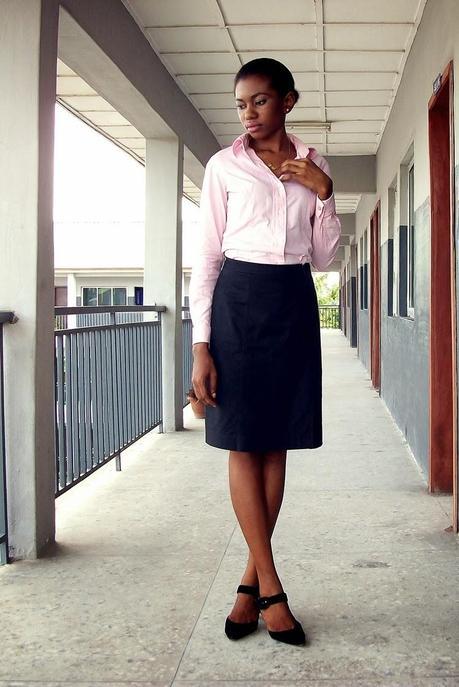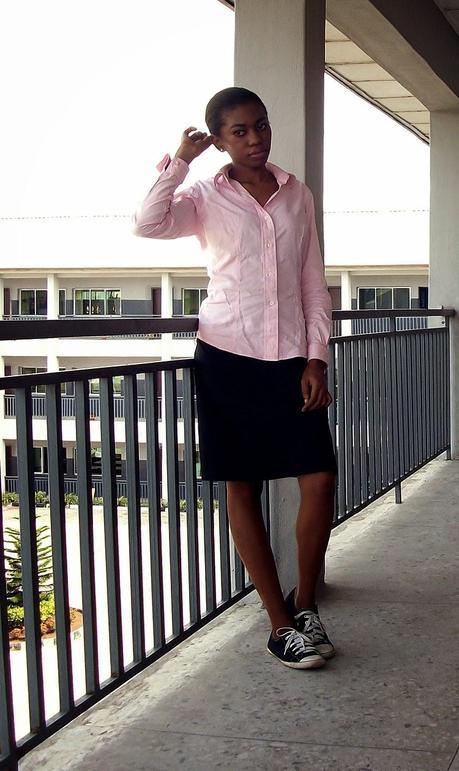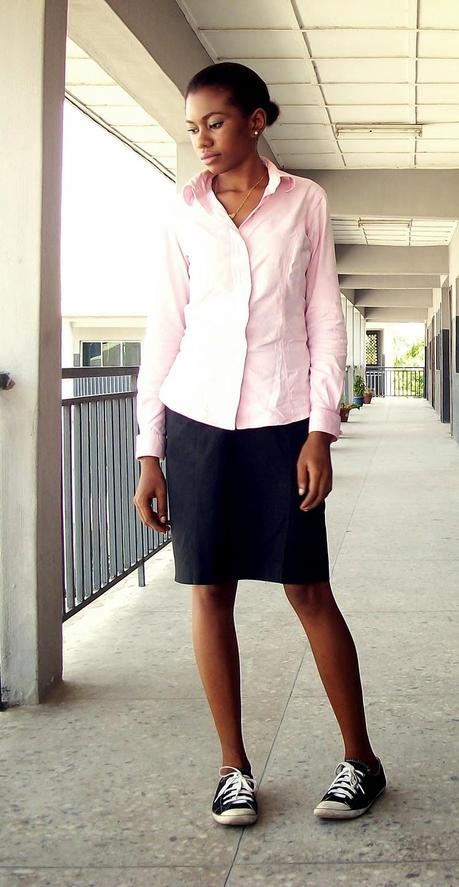 T.M Lewin shirt (alternative) / Converse sneakers (alternative) / Gerard Darel skirt (alternative) /Clarks shoes (alternative)