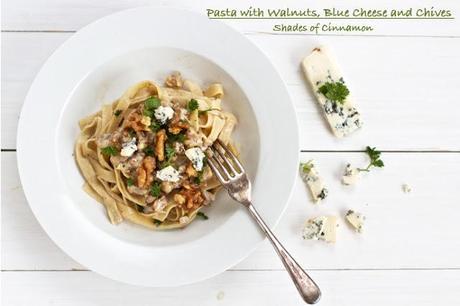 I know everyone is dieting and trying to shed the excess kilos from the festive period, but this is my entry into
Pasta Please
Challenge for January, run by Jacqueline from
Tinned Tomatoes
.  This months theme is "Cheese" and vegetarian, to fit in with Jacqui's vegetarian blog.
So what better combination than Blue cheese with walnuts.
Its creamy, smooth and rich, so beware, don't fill your plate with too much, because then you will feel guilty going back for seconds.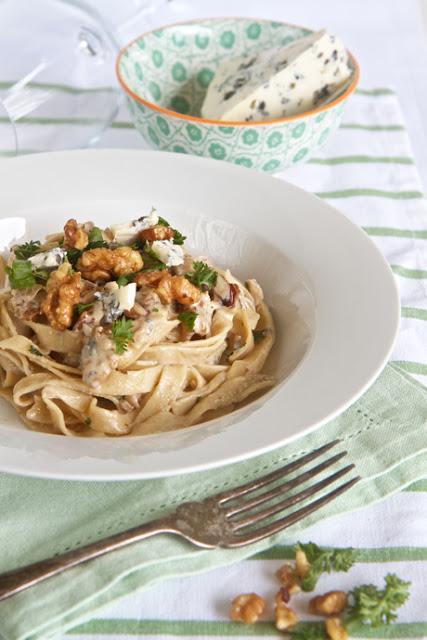 Any of the following blue cheeses are perfect for this dish.
Roquefort, Gorgonzola, Stilton, Irish Cashel Blue,  Danish Danablu, or Spanish Picon.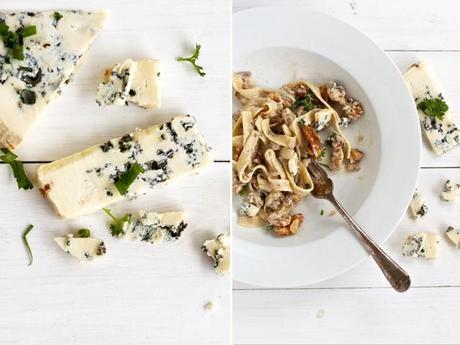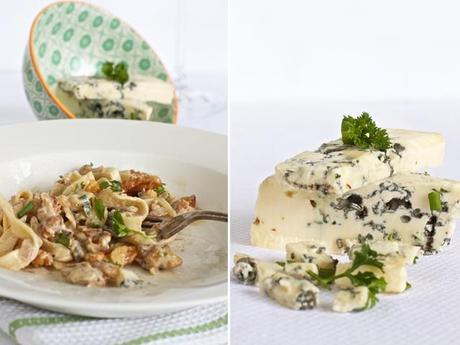 Pasta with Walnuts, Blue Cheese and Chives
125g blue cheese of your choice,
Roquefort, Gorgonzola, or  Stilton
1 onion finely chopped
1 clove garlic, crushed100g walnuts chopped 250ml cream
45ml chopped parsley
75ml extra virgin olive oil
45ml chopped chives and parsley
salt and ground black pepper1. Chop the onion and garlic and coarsely chop the walnuts.
2. Heat olive oil and add onion and garlic, and saute gently until soft but not brown.
3. Add walnuts to onion and garlic, toss until toasted, season well with salt and pepper.
4. Add chopped blue cheese and cream .
5.Cook pasta, drain and toss in the creamy blue cheese sauce.
6. Sprinkle with chives and parsley.
Pasta with Walnuts, Blue Cheese and Chives - printable version