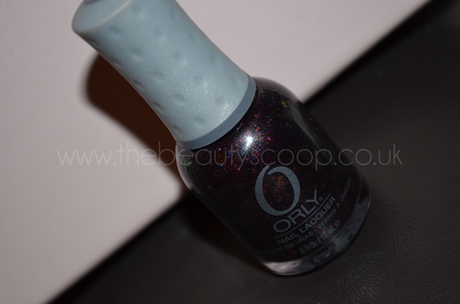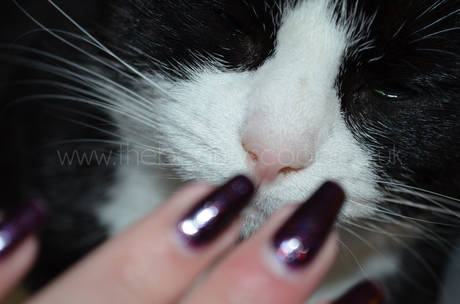 When I saw this polish in Orly's Birds of a Feather collection, I loved the look of it - even though I couldn't 100% tell how it would look from the stock photograph! When it arrived through my letterbox, I was thrilled, it's even more stunning than I imagined it would be... a deep purple flakey polish that is so different to most of the polishes that I own and actually more like 2 polishes in one due to the shimmery,, shiny flakes inside it!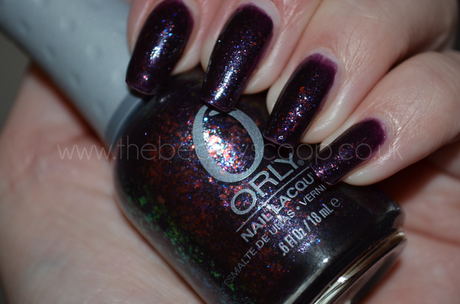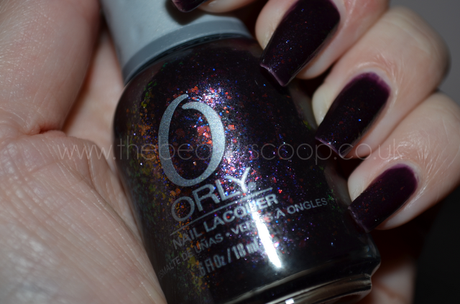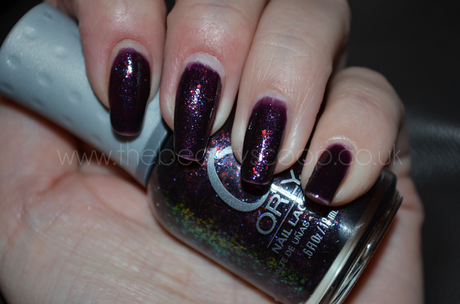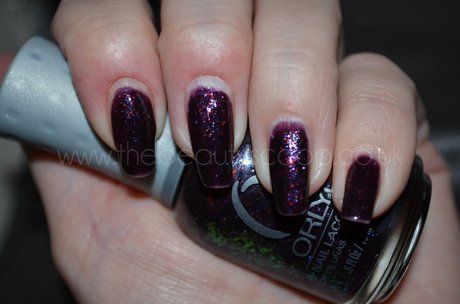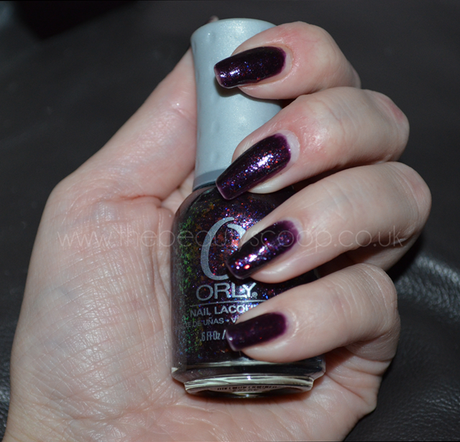 The polish applies well, it's a 2 coater that lasts very well with only minor tipwear after about 4 days - please excuse my haphazard application, I'm afraid it was another train jobby, since I've barely had time to sneeze recently... and I'm still not all sorted for Christmas yet!
I love the overall appearance of this polish, it's perfect for this time of year (I do love a dark polish in winter) and, more importantly it is SO perfect for party season - especially if you want shimmer, but are not a big fan of full on glitter!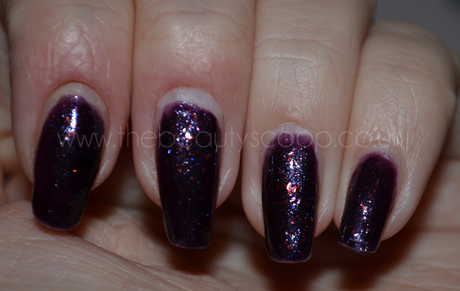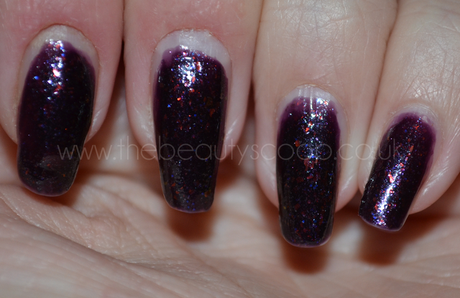 It's available right now from Beauty Bay for the bargain price of £6.95 for a whopping 18ml bottle (gotta love Orly for the big bottles)!