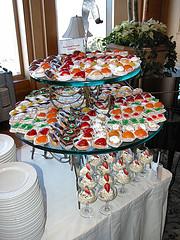 Party Dessert Platters
There aren't many people that I know who don't love desserts. So this type of post will be right up their alley. My dessert mantra: when you've got a sweet tooth, it's okay to give in to it. Why not? A little bit of something you like won't hurt too much.
To save yourself a heap of money and to come up with something a little different, host a dessert party. And while you're working on saving money, why not make all of the "sweet eaters" happy by hosting an evening gathering, featuring desserts?
You'll save money when you host a dessert event because you won't serve a main meal and the truth of the matter is, in most cases, there are only so many desserts a person can eat (which s where more savings lies, of course). Dare to be different. Throw an elegant dessert soiree, with great coffees and hot teas. Throw in a few cordials (liquers) and you're ready to roll.
Stand out from the crowd. Create your own style. Think about "becoming known" for hosting an annual dessert party. Team up with a friend to create what I call a "progressive event"; they host the dinner at their place, you host dessert at your place afterward. This type of party can be enjoyed even by a person who doesn't care fro dessert -- that's where coffees, teas, and cordials come in.
When you host a dessert platter party you can go a million and one ways; go all out and serve, mini-pies, cupcakes, trifle and cookies. Or, hone in on just one of those areas and hold a pie party, a cake or cupcake party, or a cookie party. I personally think people like it better when you mix it up, serving something from each category.
I've never understood why this type of party hasn't become more popular. Many times when we go out for dinner, we don't order dessert, because we get too full. But when you purposely decide to have a dessert party, people who are invited of course realize it, eat a lighter preceeding meal, and arrive with a sweet tooth -- ready to eat sweets. Dessert parties are just as special as desserts themselves are, so have fun with it. Why not get started party planning your own dessert platter party?
Offer your guests a wide selection of dessert choices that all taste as good as they look. To go with dessert, you can go either way -- offer dessert and coffee and tea only, with "no bar". Or, host a boozy-woozy-ish cordial and champagne dessert gathering that will cost more, so it's up to you. There a 1001 different easy easy dessert platter ideas and ways to go about putting together a dessert party; making decadent do-it-yourself platters that feature your favorite chocolate and fruit flavored recipes, including fresh cheeses and fruit, and fresh-made fruit waffle or crepe desserts.
These ideas are tested, tried and true. As a catering maven of many years, I've pretty much seen and done it all; from super small parties to big budget themed events into the hundreds of thousands. What I figured out a long time ago was that people who favor sweets truly love being invited to a dessert party.
I'll share a few very simple and easy ideas with you; just enough to a.) not overwhelm you and to and b.) get your creative juices flowing. If you've never hosted a party before (or if this will be your very first desssert party type of event), this can be the easiest kind of party to host -- strictly because everything you serve can be prepared in advance. Or, if you want, somethings (if not everything) can be store bought. As long as it's good, I doubt your guests will care. I mean, when you think about it... what's the difference between hiring a caterer to cook for you and your guests and buying bakery-made baked goods? Not much, in my book. So, do whatever you'd like. Like they say, "It's your party... "
Let's get started planning your dessert platter gathering. Let's keeping some of that hard-earned money that you've made in your pocket. Sound good? I'm going to share information with you that will take you a little beyond bare basics. When you've been here on Cater-Hater before you know how I can roll; getting super-duper into it, embellishing a dessert menu to death, that's loaded with a tons of choices.
Cater-Hater Tip: Do you want to make your dessert affair classy and elegant? When that's the look you're going for, transfering your desserts on to china platters and add doilies underneath to really dress things up. And of course use your lovliest ta blecloths and napkins. Dessert doesn't have to be thrown together, served as if were an afterthought. A good dessert party should last 4 to 5 hours. You should allow your guests to luxuriate and dine on the sweet delacacies that you'll offer, and relax and enjoy each other. Always remember... we eat with our eyes, first. And of course, cater to your guests the same way you'd like to be catered to, with style and a gracious type of kindness that certainly surpasses "just dessert". Otherwise, don't bother? It doesn't have to be complicated. It just has to be nice, taste terrific with a great presentation.
You have lots of affordable options. Dessert can consist of a gazillion different choices, or simply two or three good ones. If you don't know what to serve, think of it this way... dessert is easy. Serve something super sweet and chocolately, something fresh and fruity, and something that leans toward the savory side -- like cheese and crackers with fresh kiwi, strawberries, orange slices, and red grapes. It's up to you to decide what will be most popular and most appreciated with the crowd you're hosting.
Will you go with dipped strawberries and traditional New York style cheesecake? Or, will you decide upon vegan cupcakes made with carobs served with a vegan cream cheese based frosting? Only you know what will work best for the kind of crowd that you're catering to. Or, should you opt to serve grilled marshmallow filled s'mores? Or, would they love the family holiday homemade fudge recipe you make every year? Or, will they be completely "wowed" by your grilled cheese-style chocolate sandwiches? Why wouldn't they be?
The trick to serving grilled cheese-style chocolate sandwiches on a large scale is to have at least two pannini grills going at one time with at least two people manning the grilled chocolate sandwiches station. Kids love just about any kind of sandwich that resembles a grilled cheese sandwich, so it's a nice option to make available when kids are invited to attend your party. And in that case, of course provide a larger quantity of sandwiches.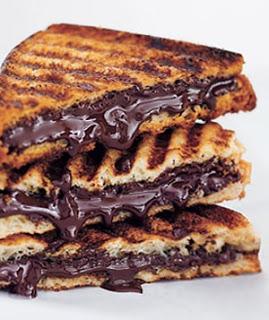 Chocolate Yummies, Grilled

Grilled Chocolate Yummies 

ZipList

, where you can store all of your favorite web recipes in one place and easily add ingredients to your shopping 

list

.">

Serves 2
Ingredients 
One loaf of ciabatta bread 
Cane sugar 
Powdered cinnamon 
Butter
Dark or milk chocolate
Instructions
1. Heat grill pan over medium heat
2. Slice ciabatta (or any kind of rustic bread) down the middle in 2" x 4" wedges
3. Mix 1 tsp cane sugar with 1 tsp cinnamon and set aside
4. Butter bread on both sides (I used Earth Balance vegan spread)
5. Lay chocolate pieces on inside of bread and sprinkle on sugar/cinnamon mix
6. Put other slice of bread on top and put something heavy on top to weigh down bread (it grills better this way - - but I don't recommend your old calculus textbook).
7. Grill sandwich for 4 minutes or so, careful not to burn
8. Vanilla-flavored whipped ice cream. 
Banana &Strawberry Trifle... sans a Trifle Bowl
Strawberry-Banana Trifle
(Printable Recipe)  
ZipList

, where you can store all of your favorite web recipes in one place and easily add ingredients to your shopping 

list

.">

Ingredients
One loaf pound cake, cut into an even number of slices
Strawberry jam
A bit of sherry (the kind you drink, not cooking sherry!)
3-4 bananas sliced
Vanilla pudding (two boxes prepared according to directions on box)
A pint of strawberries, rinsed, dried, sliced
Whipped topping
Instructions
1. Make "sandwiches" with the sliced pound cake and strawberry jam and line the bottom and sides of your pie plate with the sandwiches, cutting to fit as needed. It doesn't have to be beautiful or perfect. Or, create the layers in a trifle bowl -- if you have one.
2. 
Sprinkle
 with the sherry.  Go careful or you can add too much and the sherry will overpower all other flavors.  Probably 3-4 tablespoons in total is more than enough.  I would urge you not to forgo the sherry.  It imparts a wonderful flavor and really is one of the ingredients that really makes this trifle.
3. Spread half of the vanilla pudding over the jam-pound cake sandwiches.
4. Scatter the sliced bananas over the pudding.
5. Spread the remaining half of the vanilla pudding over the bananas.
6. Add sliced strawberries.
Cater-Hater Tip:
If you have it, any extra vanilla can  be spread it over the strawberries, helps to keep the strawberries encased for longer freshness, otherwise it's not necessary.
Cover with plastic wrap and allow flavors to develop for several hours. Serve with whipped topping of choice.
What I've mentioned in this article are some of my "staple" ideas and suggestions. But you're the one in the drivers seat, so go as
full-tilt-boogie
crazy with your menu as you'd like. Or, pull back the reins and choose less sweet, healthier dessert ideas... like a good 'ol diet guru would want you to do. But, why on earth would you want to do that? You're hosting a dessert party. People you will invite will more than likely expect
dessert!
 You know like some... go sweet, or go home action!
I've thought about (and been touting) saving money by having dessert gatherings for some time now; more than just a few years. A dessert party is kind of like a "party-sweet secret". It's easy dessert ideas that are easy to put into your party perspective in order for you to plan and put together what party guests enjoy, a sumptuous dessert event that will have them speaking in French, saying, "C'est une bonne soirée!"
Translation:
It's a good party!
So, whether you cater your own private party, wedding reception, or corporate special event or hire a professional caterer, hosting a Dessert Party is a one of the best ideas you could have because it's different and can be the "sweet tooth" that is good for your wallet too. If you only host one or two events a year, make your first event a dessert gathering. Because the money you'll save will put you in the position to have a fantastic second event of the year. Dinner parties can really add up. 
My goal is to empower you with a ton of useful information that is a.) simple to execute and b.) not overwhelming on any level of self-catering. Like I've said for years... it's just food, not neuro-surgery or rocket science.
Make Your Own  Custom Cake Dessert Platters

This is where you can mix up your sweet offerings, create the perfect cake display serving slices of cake on your platter versus serving a whole cake. Choose your favorites, yet popular cake choices are Red Velvet cake, German Chocolate, Traditional Pound Cake, Carrot Cake, and slices of Cheesecake. Pair them up with fresh, sweet strawberries, whipped cream, and red and green grapes and kiwi slices you've got a hit on your hands. This is the perfect dessert platter to serve along with a traditional whole birthday cake at a birthday party,  or an anniversary or graduation party. If you're wondering what to do with the left over cake, freeze it. That's the beauty of serving cake and having cake left-over. It can be left in a freezer up to a year.
A medium size platter full of cake slices can typically hold and serve 12 to 16 adults. Because I'm sharing desssert platter ideas, this means (to me, anyway) that you can think about adding your favorite extras on the side. Case in point; flavored whipped creams. Flavored whipped creams like almond, vanilla, pineapple, strawberry -- basically, imagine that yo ucan go kind of crazy with this. As many extracts as there are, you have whipped cream flavors to choose from! Pretty cool, huh?
Whipped cream is a super easy dessert side to offer as one of your dessert party side dish staples. To get the best results possible (using whipped cream make desserts look wonderfully appetizing), use a freezing cold container to hold the whipped cream, placing it on top of a larger container of ice to keep it as cold as possible. I suggest that you under-whip some of the whipped cream to where it's a tad runny. On certain desserts - especially dessert coffee drinks, having whipped cream with a thinner consistency makes for a better presentation. Of course, you don't have to serve it this way. It's up to you.
Think about some of the deliciously beautiful dessert buffet tables you may have seen that serve the most awe-inspiring looking awesome desserts that are to die for. You know what I mean; the kind of desserts that look to good to eat, that look like a work of art. This is the exact reason why you definitely want to serve at least one of your whipped creams this way. Just tell your guests that might not understand and complain why this particular whipped cream is being server thinner; that's what a good host should do.

Make Your Own Gourmet Cookie Dessert Platters

Here's how you can appeal to every dessert party guest. Serve an array of cookies. I mean... who doesn't love cookies, right? For the ultimate dessert buffet party that will rival almost any other kind of party you could host, create an assorted cookie platter buffet table spread of various types of cookies. Offer every popular cookie that you can think of.
The most popular, most often asked for cookies are: Chocolate Chip cookies, Molasses, Oatmeal Raisin, Sugar Cookies, Butter Cookies, Snickerdoodles, White Chocolate Macadamia Nut, Coconut Macaroon, Shortbread, Rugelach, Gingerbread, Peanut Butter, just to name a few. Cookies with milk, sweet creamy whipped cream, and ice cream will serve up just the right amount of sweetness that your guests will love.
I like to place fresh fruit  -- such as fresh strawberries around the cookies (that I often place in baskets) as an attractive and delicious accent, along with community bowls of fresh homemade whipped cream, and individual 6 oz. Dannon yogurt containers of vanilla and strawberry banana yogurt. I prefer to serve individual Dannon yogurt containers, because it's the easiest way to do it. Lined up just right, you can make an attractive yogurt display.

Make Your Own Dipped Strawberry & Other Assorted Fruits Dessert Platter

People love fresh fruit dipped in chocolate. So, it's always a popular "hands on" type of dessert to serve, especially when you serve it fondue style or with a chocolate fountain for your guests to dip their favorite fruits in.
Buy the freshest, organically grown (say "NO!" to poisonous, non-organic Genetically Modifies Organism fruits and foods) fruits of the season.  Sure, you'll probably want to have strawberries on hand. But, make sure you have blueberries, bananas, cherries, grapes, blackberries, oranges, and kiwi on hand too. These freshest of fresh fruits are also delicious dipped in caramel sauce and sprinkles. Place sides of course colored sugar, finely chopped toasted nuts, brown sugar, maple sugar, cardamon, nutmeg, ginger, cinnamon, all spice, cayenne (for the truly adventureous), and pumpkin pie spice. Be sure to have plenty of back up for this fresh fruit platter of an array of fresh fruits such as cantaloupe, honeydew, passion fruit, kiwi, pineapple, orange slices, watermelon, and red and green grapes. One medium size platter should serve 12 to 16 people.

Specialty Dessert Cake "Non-Platter" Platters
 
When your goal is to host a "go all out" dessert theme party, this should be at the top of your list; specialty dessert cakes. This is a dessert party idea 101, believe it or not. Why? Because this is where you can go crazy, hiring the creme de la creme cake designers in the nearest Metropolitan area... these dessert cakes aren't expected to be filled with anything "typical". And unless you love, love, love to bake and are highly creative... you have the opportunity to "drive down Easy Street" when you order fabulous specialty desserts. You can make (or order) one-of-a-kind type of specialty cakes and artfully display them, asking your guests to arrive by a certain "cut the cake" time. And here's where you can make them look really pretty on the table. Just be sure to keep the look of fabulous food styling in mind.
Depending on the size of your party (or how many guests you invite), you should have at least three specialty cakes on hand. If you're inviting a large crowd, there's nothing worse than experiencing a caterer's nightmare, running out (of food). Remember... you can always freeze any leftover cake that you have.
This is utterly perfect for the super busy person, although the artistry of specialty cakes can be sometimes costly. But when this is the kind of event you're dead set on hosting, plan this type of party with the idea that the hardest part of making it happen will be choosing the cake bakers and their delicious specialty cakes (the anxiety of having them delivered (I'd never recommend you pick a specialty cake up, yourself); specialty cakes can be difficult to deliver because of their unique, stylized designs) that you'll buy your cakes from. For something like this, I'd suggest that you divvy things up, sharing your dessert-love with at least three to five different bakers or bakery shops. Another great feature to hosting this type of event is this: your picky friends and family members won't be able to compare these desserts to any other; not when you're choosing specialty dessert cakes ala Sylvia Weinstock style.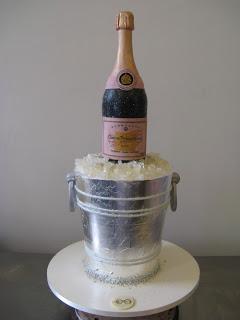 A gorgeous Sylvia Weinstock cake creation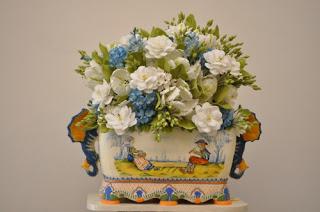 Yes, this is also a Sylvia Weinstock cake creation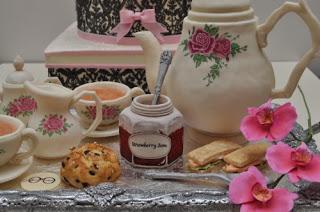 This entire Sylvia Weinstock tea set (scone & sandwiches too) is 100% edible
It's your party, so of course you have the option to host whatever kind of a party you'd like; creating cake dessert platters after everyone who has been invited has had a chance to marvel over the skillfully made artisan cake designs. You could also hold a contest, whereby each guests would cast their vote for their favorite design (with no knowledge of who made which cake of course), before any of the cakes have been cut.
When you order your cakes, you have the opportunity to choose each cake makers top specialty. You can choose whimsical and fun cake designs, or something classic and elegant. Whatever you decide to choose, I'm sure it will be perfect.

Make Your Own Fruit Tart Dessert Platters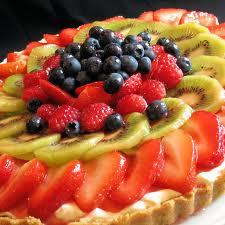 Multi-fruit tart

The most popular sweet and juicy fruits used in light and delicious tarts are: tree fruits such as apples, quinces, and peaches, and pears. And more delicate fruits such as raspberries and blackberries, passion fruit, blueberries, strawberries, bing cherries, and red and green grapes are usually used fresh and arranged in an artful styled pattern on top of the tart, after which it is glazed with a technique known as "miroir", which is French for "mirror".
Tarts are typically made with a sweet pastry dough with a shortbread type of texture, that is cooked as an empty shell, separately in th e shape of a traditional fluted tart pan. Next, they're filled with an airy and soft custardy interior known as "pastry cream". The recipe is made of a light sweet cream or whole milk, vanilla extract (not vanilla flavoring), and egg yolks with starch. It is then poured into the empty shell and is allowed to set or is baked in the oven with the rest of the raw shell. On a more creative side, the pastry cream is jazzed up with flavors like chocolate, almond, orange, rum, or vanilla. Yum, right?
The perfect accompaniment to serve with a tart is to "go simple". Coffee and hot tea will definitely do a tart "justice", allowing the tart to become the "dessert star" so that the flavors are properly savored.  You'll definitely want to serve something that is not too strong, that is balanced and smooth going down. Starbucks basically separates their coffees into three categories: light-tasting blond roast, medium roast, and strong and I suggest that you serve one of each for maximum guest satisfaction.
Examples of Starbucks more mellow and lighter in body, milder blond roast coffees are: Invisible blend, Veranda blend, Willow blend, and Decaf Willow blend. A more balanced and smooth Starbucks selection will offer: Starbucks Breakfast Blend, Medium Roast, Colombia, House Blend, Kenya, Pike's Place Roast, Organic Yukon Blend, Guatemala Antigua, Iced Coffee Blend, Decaf House, or Decaf Pike's Place Roast.  Bolder, stronger and much more robust, Starbucks Gold Cost Blend - Morning Joe Edition, French roast (my personal favorite), Sumatra, Caffe Verona, Komodo Dragon blend, Fair trade Certified Italian roast, Espresso roast, Decaf Italian, Decaf Sumatra, Decaf Caffe Verona, and Decaf Espresso.
Twinings Tea of London are superior in flavor.  Organic and fair trade Certified teas are my top recommendation. With no artificial ingredients these teas let your guests know that you care about their well-being as well as fair trade practices. Hand-selected from the world's finest tea gardens and made without any artificial ingredients, Twinings Organic and Fair Trade Certified™ teas provide a natural and wholesome tea experience.
You're going to see "Fair Trade Certified", repeatedly. What is all of this Fair Trade Certified stuff all about? When you choose to buy Fair Trade Certified teas you're choosing (and directly contributing to) a guarantee that workers are being paid a fair wage, which improves their chances to have better healthcare, education, and housing. And you're contributing to promoting a right and just form of trade practices and the livelihood of a tea growing community independently certified by TransFair USA.
Drink tea socially responsibly and choose three teas (two "standard" better known teas and one "exotic") from: Earl Grey Organic & Fair Trade certified, Breakfast Blend 100% Organic & Fair Trade Certified, Black Tea with Lemon Organic & Fair Trade Certified, Chai 100% Organic & Fair Trade Certified, Pure Green 100% Organic & Fair Trade Certified, Green Tea with Jasmine 100% Organic & Fair Trade Certified, Green Tea with a Hint of Citrus Organic & Fair Trade Certified, Green Tea with Mint Organic & Fair Trade Certified, Camomile with Mint and Lemon 100% Organic & Fair Trade Certified, Peppermint 100% Organic & Fair Trade Certified, Citrus and Cinnamon Spice 100% Organic & Fair Trade Certified, and Rooibos100% Organic & Fair Trade Certified teas.

Make Your Own Assorted Brownie Dessert Platters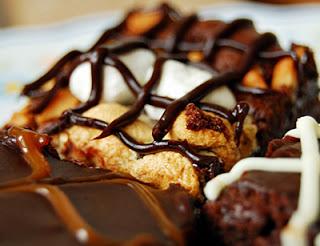 Brownie assortment
An assortment of traditional chocolate brownies, fudge brownies, mint brownies, blond brownies, cream cheese brownies, Death by Chocolate brownies, and pecan brownies make awesome dessert platters -- especially for a party full of chocolate lovers. Each platter should have plenty of traditional (plain) brownies, brownies with icing, and on a separate platter and away from the other brownies, brownies with nuts. For some people, brownies are a lot of chocolate to have to contend with. So, be sure to have a knife at the ready for guests who might want to cut their brownie in half.
Baskets of brownies will work out just fine when you don't have enough platters. In fact, if you can swing it... brownie basket "swag" is a fine takeaway parting gift for your party guests. After they've eaten all of the brownies, they'll have a nice party reminder basket to use around the house or the office. I really love to serve mini-brownies at my parties. And to serve an assortment of them is always nice. Three to six dozen (go with serving six dz. when you're not serving other desserts) is usually a perfect amount when you're serving 10 to 12 adults. Whatever you have left-over can be frozen or used in kid's lunch boxes.
Coffee and tea are nice accompaniments to serve with chocolate. My top alcohol beverage to serve with chocolate is a brut or dry champagne.The combination of the flavors of orange and chocolate is divine. So, I'd offer my guests Mimosa's (champagne and orange juice) too.

Assort
ed

Cheesecake Dessert Platters


Load your platter with decadent and rich, traditional New York style cheesecake (with lots of fresh sliced strawberries on the side), Pumpkin cheesecake, Red Velvet cheesecake, Triple Chocolate-Kahlua cheesecake, Cookies and Cream cheesecake, and Caramel-Pecan cheesecake, and Marble cheesecake. About two dozen freshly made cheesecake slices should be an ample amount to feed 10 to 12 adults.
A lot of people love cheesecake, so serve an assortment or just one or two top cheesecake favorites. I like to serve cheesecake at room temperature. Doing so increases the creaminess of the texture and enhances the flavor of the cheesecake too.
These are just a few ideas that I have for party planning make DIY dessert platters for parties. I love desserts! So I can go way over the top, sharing a gazillion different ideas for planning a dessert party with you. I've written more on the subject of dessert parties and you'll find that information at the end of this post.
Other Related Articles:
Catering & Party Trends #3 - Host A Dessert Party
Catering & Party Trends #4 - Host A Dessert Party
Catering & Party Trends #5 - Host A Dessert Party
 


Sponsor of the Month


*****
I do this... I write to help to create to opportunities for all of you to pursue your passion to have parties without regard to economic constraints.
I think if we keep talking about the cost of parties (I blog, you write comments), together, maybe we can break down some of the party industry price barriers and shame some of the people who've taken your money and delivered a poor quality product right into growing a conscious and treating you right (nice thought, isn't it?).
Opportunities to be inspired about parties are everywhere. Yet, people looking out for your wallet are few and far between. My goal is to inspire you, causing you to question the way things are that have been the status quo for too long. When we stand together and speak up, we can be a powerful force.
Let's keep the conversation of change going. Because in the sea of everyone talking, one voice is a whisper... several voices are a scream.
Leave a comment and share your thoughts, ideas and suggestions below. Remember to be as specific as possible because what you have to say helps us all.
I really love you guys. There, I said it.
 Always... be encouraged and be encouraging to others too,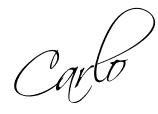 "Skepticism doesn't help you hear." - Seth Godin
Image source: peter.clark, nicisme, thomas olivers nyc,