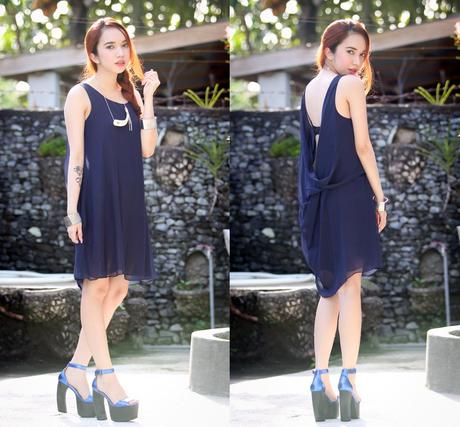 Look of the Day – Time for another outfit post. It's never too late to try something new when it comes to fashion. This time, I found the courage to sport a backless drape dress (despite my spinal condition).
LOVE Navy Drape Back Dress, Inlovewithfashion. Metallic blue platform heels/Vote LTD, Jeffrey Campbell x Solestruck. Rib necklace, OS. Bangles, Forever 21.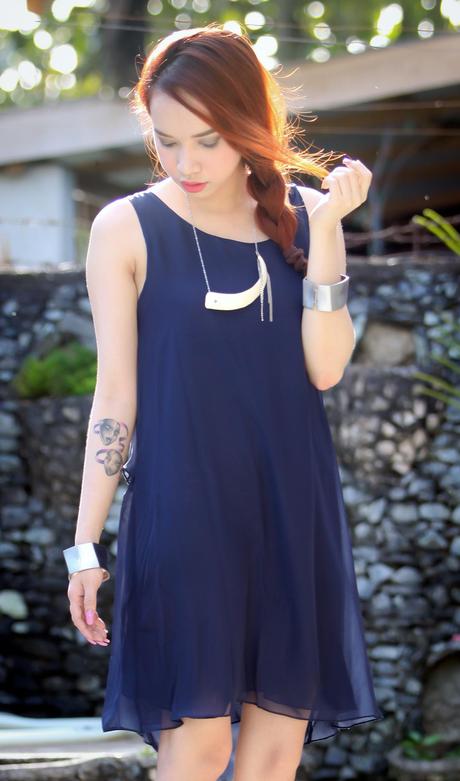 This dress can be considered as one of the "Business in the Front, Party in the Back" type of style. Thus, the title. Such quotes help whenever I run out of ideas on what to post as my look's title. I don't know who said it though. Anyway, back to my LOTD, it is quite a change to go from my previous look's structured/fitted clothes and on to something that's loose and drape-y.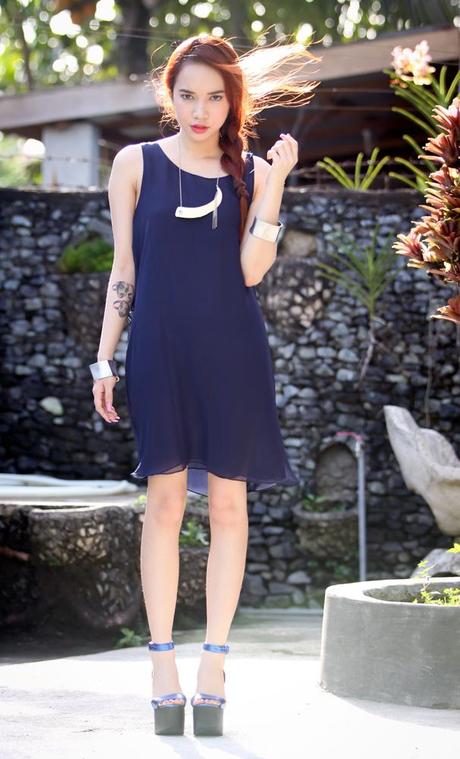 How do you style a plain dress? I went for the minimalist approach, like always.

Because I don't accessorize that much, I went for all things silver. Two bangles, an eye-catching neckpiece and that's about it.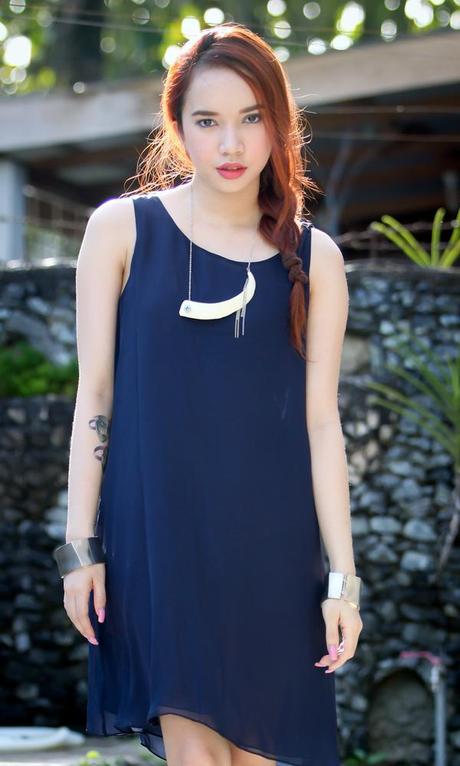 Business in the Front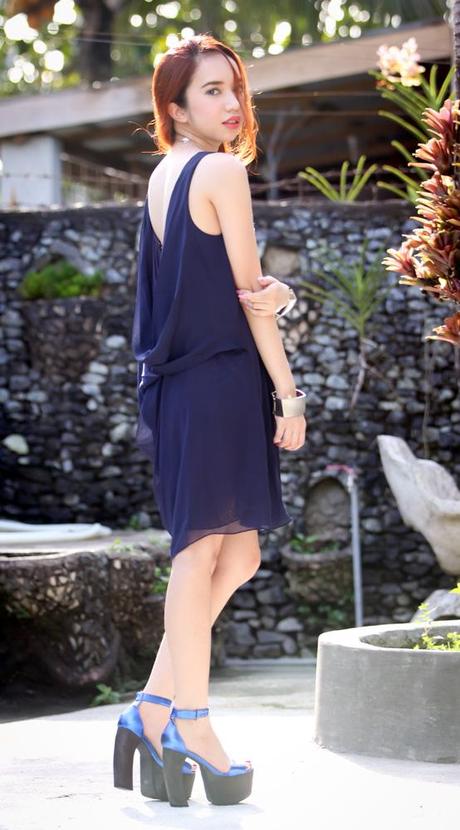 Party in the Back (Hello scoliosis!)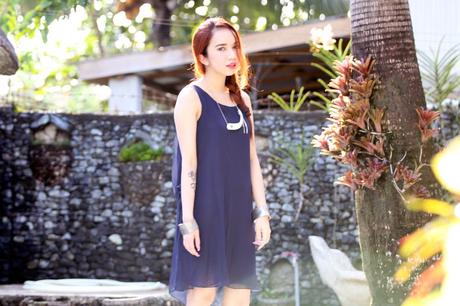 The fit of the dress is amazeballs. It is also available in a variety of colors. So happy Inlovewithfashion sent me these among my list of top picks!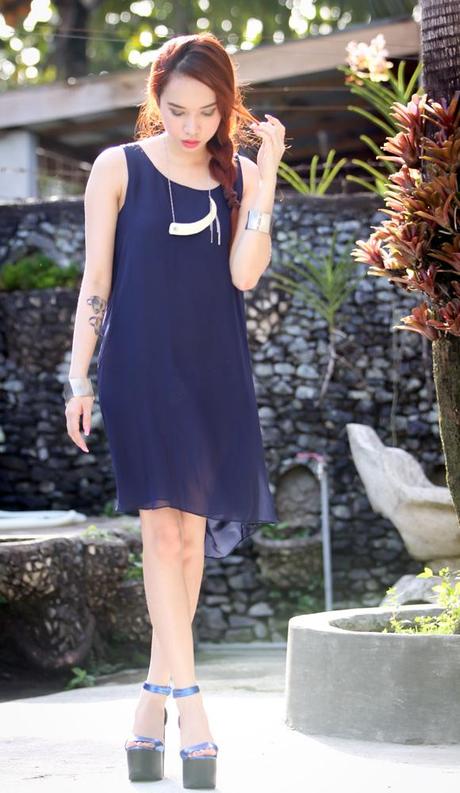 Nah mean? Haha! What do you think?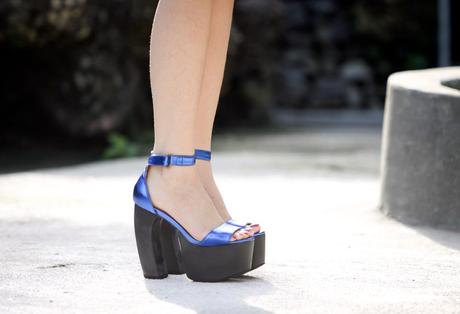 Meet Vote LTD — My new Jeffrey Campbell baby. I've always wanted to get an exclusive shoes of the JC x Solestruck collaboration. I was torn between this pair and the Ariel (it's a sort of mix between Foxy with the Damsel wedge type). Buying 4 shoes at the price of 1 is such a steal! Agree?
Stay wicked!