So this is Part II of this reading…make sure you get Part I to get the fullness of this message by reading Part 1.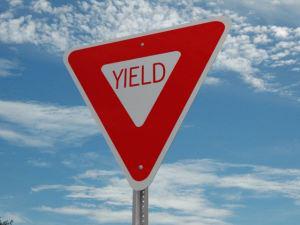 I've shared a little about what it means to be submissive to God and use God's knowledge in such a way in filters through to our hearts and not just our heads. I will share a bit more here and we begin to see that it involves and takes  quite a bit of strength to submit to God.  Submission and humility work together to keep you humble.  It is definitely a strength.  In  James 4:7 it says:  "Submit yourselves therefore to God. Resist the devil, and he will flee from you." (KJV)  In another version it says:" So place yourselves under God's authority. Resist the devil, and he will run away from you." (GWT)  I think it's utterly amazing how  the word submission can mean to place yourself under God's authority, but also I notice how under that same authority, we defeat the enemy.
In a brief word study on submission,  submissiveness was defined as being: "compliant, accommodating  and acquiescent." I found it also to mean : meek. I found a definition of the word meek on the internet: "those who humble themselves before God, (and are) utterly dependent on Him for forgiveness of sin, guidance and strength — for they shall possess (inherit) the earth." (Matthew 5:5)  Meekness is certainly a quality of submissiveness, especially if it relates to us being in right-standing with God. The word acquiescence is my favorite. It means to "yield without protesting." Anyone that knows me, knows I use the word as a description for being undeniably patient with the process of God. I believe it's a trait that makes me beautiful in God's eyes. I believe with this trait, we are ALL beautiful in God's eyes, but it takes a lot of practice to get there.
Several years ago, I found that this word was very closely related to my spiritual inheritance in the Lord. I found that the more I practiced it, the more I was able to have an internal sense of peace. Since I was seeking a way to find more peace in this season of my life, I began to study and act upon it, because it helped me through one of the hardest and most challenging times of my life. The Red Sea Situation of my divorce. A part of me wanted to keep fighting for my marriage, but there was another part of me that wanted to know what God truly desired for my life - in abundance. The more I yielded to God's decision, the more I found His peace included for me as Jeremiah 29:11  indicates: "a hope and a future." I am not saying it was God's will for me to divorce. I made the decision to get married.  I am not sure it's was God's decision several years ago, however. I am saying that God wants MORE for us, in every season of our lives and I found myself not growing and needed to not lose myself and continue in hope.
Well, I prayed to God to show me some things about my family of origin and what we resisted in times past in terms of receiving all we needed from Him. I wanted to get access to our spiritual legacy and I needed to know and live for more. God revealed that in order to receive the blessings from my father's house; I needed to understand the power of the word  in my life and to acquiesce  unto His benefit and blessing towards me, but it would only yield its increase if  I would exercise it daily. The more I used this word to guide me, and the more I practiced what it meant: the more internal peace, poise and acceptance I began to practice.
There is something about practicing the gift of acceptance that makes your life easier. It's a gracious part of living life on life's terms. I love to acquiesce now –  because it also helps me to understand how important it is to cooperate with the Lord. When I studied further, I found it also means to undertake, to commence, to venture out… to tackle it, to take it on. WOW…cool!
Doesn't it sound like COURAGE! ;0)
I'd say… in fact, it sounds like a scripture in John 5:8 where Jesus encourages a man who desired healing and says to him: "Rise, take up your bed and walk." Now, don't get confused… you make think acquiesce means to be inactive. Not so. If acquiescing means to yield… isn't that stopping? Well when you think about a yield sign in the street, it is red - and yes – it does mean one has to proceed with caution, but it means to come to a brief stop, to notice, and to observe and continue.  I believe Jesus was speaking the same to this man who desired healing.  As he sat by a healing pool expecting healing for 38 years; Jesus asked him to observe a few things, to  notice how his thoughts were limiting his vision, then asked him to observe, then move on with caution.
In hard and challenging times in my life– while in my Red Sea Situation, I found that my life represented the same course as this man – who was in waiting for something to happen. I decided to stop protesting within myself and decided to make something happen, by instead using my faith. Many tend to believe that by  yielding – we are stopping – yet I don't believe that God can move and increase our faith by inaction.  In fact, it is through cautious observance that God can increase our faith and by active cooperation: yielding, listening, using active faith – because his word says: faith without works is dead. (James 2:17, 18) By observing what is going on in our lives, being aware, filtering God's Word and His information and His plan  and heeding and observing our walk and our level of obedience and submission to His will and then moving forward we  shall have good success. (Joshua 1:8)