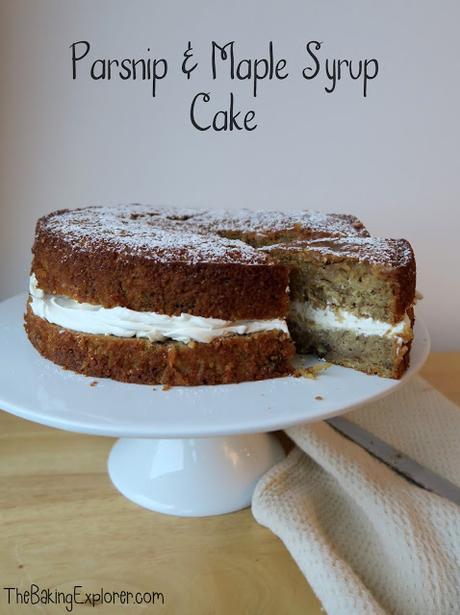 I hope you all had a wonderful Christmas! You probably know if you follow my blog that I absolutely hate to see food wasted or thrown away, so I'm always looking for ways to use up leftovers and avoid any having to go in the bin (one day I will have a garden with a compost heap!). Food waste happens so much more than usual over the festive period so I've been doing my best to use up what I can. I found this awesome recipe for a Parsnip & Maple Syrup Cake and it was just perfect as I had exactly the right amount of parsnips left over from Christmas dinner to use up. I've made cakes using courgette and carrots before, but never parsnip so I was also excited to see how it turned out.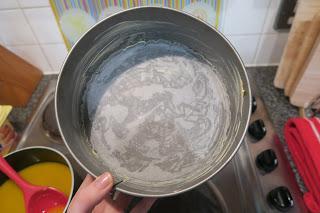 I started by lining and greasing a loose bottomed 22" cake tin. You can also use two sandwich tins if you wish.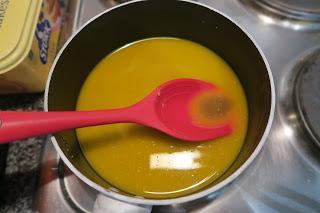 I melted 175g butter, 250g light brown sugar and 100ml maple syrup on a low heat. I let it cool slightly. Use pure maple syrup if you can (not maple 'flavoured' syrup), I was lucky to recieve some Canadian maple syrup as a gift.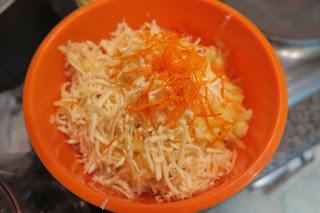 I grated 250g parsnips and 1 apple using a food processor. I added the zest and juice of 1 orange.


Into the cooled butter mixture I whisked 3 eggs.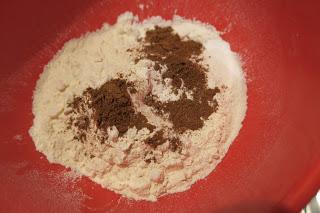 I then added the dry ingredients -250g self raising flour, 2 tsp mixed spice and 2 tsp baking powder.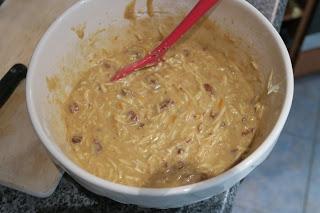 Finally I folded in the grated parsnip mixture, as well as 50g chopped pecans.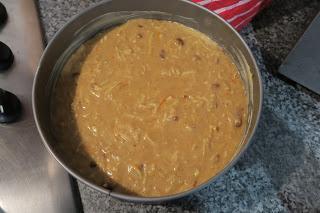 I poured the mixture into my cake tin.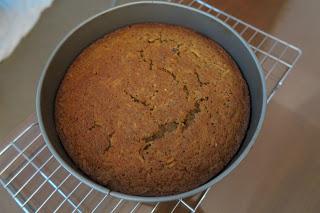 I baked the cake for around 1 hour on 160C/325F/Gas Mark 3. Make sure it is done in the middle by testing it with a skewer as this is a very big and dense cake. If you use two sandwich tins, you will only need to cook the cake for 30 minutes.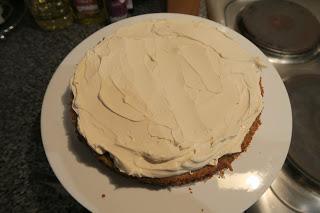 To make the filling I whisked 250g mascarpone with 3 tbsp maple syrup. I used my hand mixer to do this as it thickened the filling nicely. I cut the cake in half and spread it over the middle. I put the over half of the cake on top and finished with a sprinkling of icing sugar.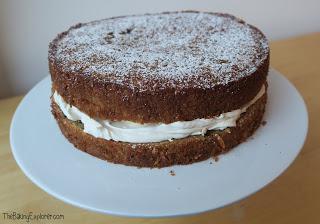 The cake was so delicious! I loved the freshness of the filling, the texture that the chopped pecans added and the overall flavor was absolutely scrumptious! I couldn't have guessed there were parsnips in the cake if I hadn't made it myself. Although it is of course still cake, it certainly felt like a healthier snack and made me feel much better after all the indulgence of the past week.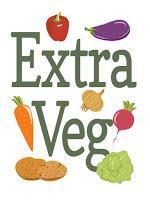 I'm entering this into Extra Veg hosted by Elizabeth's Kitchen Diary.


And into Credit Crunch Munch hosted by Fab Food 4 All.