The original Park Tavern in St. Louis Park, MN dates back to the early 1900s, when it was located at the corner of Louisiana Avenue and Minnetonka Boulevard. But it wasn't until St. Louis Park's population exploded after WWII, when 60% of the city's homes were built (in the 1940s and 1950s), that Park Tavern added pinballs and it became a neighborhood gathering spot.
When Louisiana Avenue was expanded in the 1980s the old Park Tavern was destroyed and a new Park Tavern was built 4 blocks away at 3401 Louisiana... expanded to also include a bowling alley.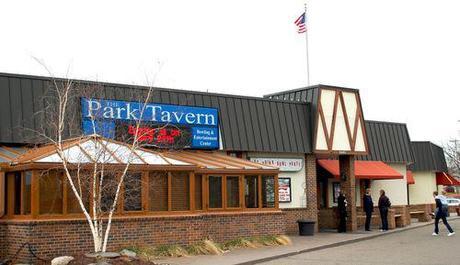 Today the neighborhood Park Tavern tradition is stronger than ever. It is a dining and entertainment gathering spot for all ages. From casual dining... to kid birthday parties... to PINGO (their own version of Bingo)... to Karaoke... to bowling... it's hard to drive by without seeing a full parking lot!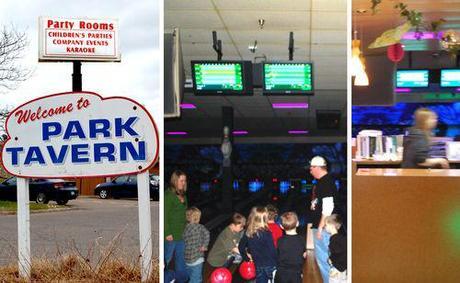 St. Louis Park is a popular first-ring suburb bordering Minneapolis on the west. With easy access to downtown Minneapolis and the city lakes, great schools and affordable homes it's easy to see why about 45,000 people love calling St. Louis Park home.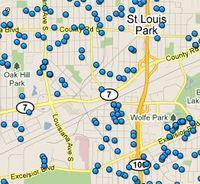 Click here to check out homes available for sale around Park Tavern in St. Louis Park, MN. 
Please be patient while the link searches for the most current listings...click on the map to zoom in until you see icons on the dots, then pass your cursor over them for property information, click for property details.