Paris Street Style

In just over three short weeks, I will be jumping on a plane and celebrating my 21st birthday in one of the most iconic cities in the world; Paris. So, in light of my up-and-coming trip to the city of romance, love and most of all, amazing street style, I have decided to dedicate a post to the people who parade the streets as though it is their very own catwalk.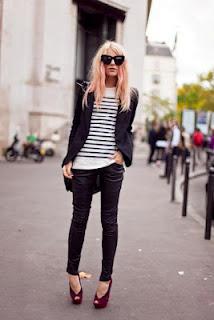 Paris Fashion Week is my favorite of the four main cities; not just for the shows, but it's when I get a good look at what the attendees have thrown together. Flawless, eclectic, glamorous and elegant are just some of the words which spring to mind whenever the topic of Parisienne style arises. Bold, fluorescent colours and prints to luxe layers of leather and jersey in dark tones; you can adopt any style persona that you want and you will still be accepted there. Nobody to look at you and taunt you with stereotypical names. No stares (apart from those of sheer envy and admiration) and certainly nobody to tell you that you should dress a certain way.
If I were given the choice to choose a city to have grown up in, it would have been Paris, - without a shadow of a doubt - so spending such a milestone birthday there is going to be pretty magical. I can't wait!
To finish up, here is a little collection of some street style images that I find particularly inspiring;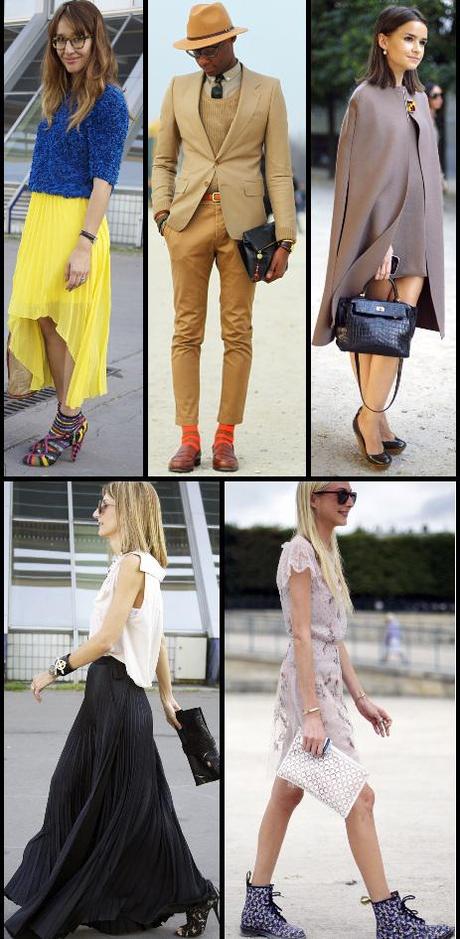 If you know of any boutiques, vintage stores or market days in Paris that I should visit when I'm in Paris (I leave on April 5th) then leave me a comment below! :)