For jewelry designer Tamara Akcay, the need to create unique pieces is vital, and her talent for turning pessimistic emotions into sculptural jewelry is undoubted. Entirely handmade in France, her collections embrace the dark side, becoming, through the process of catharsis, an interpretation of emotions we fear to reveal. Read on as Tamara discusses her company and sources of inspiration, and her recent move back to Paris from Los Angeles.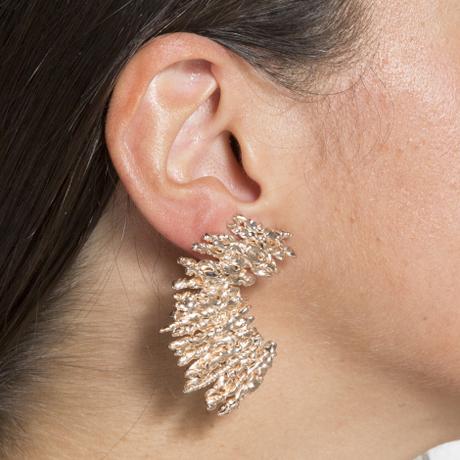 Why did you choose to focus on jewelry? Jewelry is perfect to work around. It is a steady base which is a constraint necessity for me. I like having limits so that my imagination can wander enough to bring in new innovative ideas but not so strict as to create a non wearable item! What would you say is your brand's niche? Women wanting a piece of jewelry that is unique and cannot be found on every corner. This piece will make them feel empowered, like standing out from the crowd. Therefore, the niche I fit in is quite exclusive and appeals to a woman who knows herself well, and is not afraid to show it.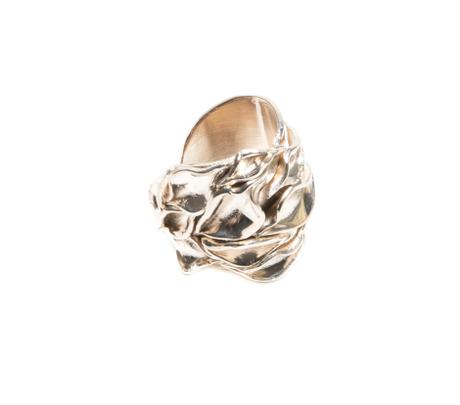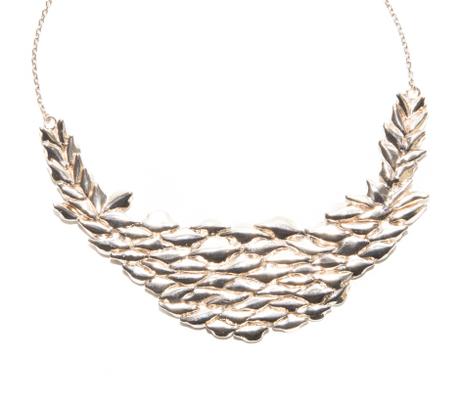 If you had to describe your company in three words, which would they be? Sculptural, futuristic and luxurious. What is the main source of your inspiration? Art. I am constantly looking at art books and blogs, and going to museums for that art piece that will move me. That is when I know that I have to use a piece as an inspiration to create my work. Which materials do you use and where do you source them? To create the first sample I carve on wax. It is a wax similar to the one dentists use – yes! – and I find it in specialty stores in Paris. Then, I bring the wax to a casting place and this amazing person who works there transforms it in bronze.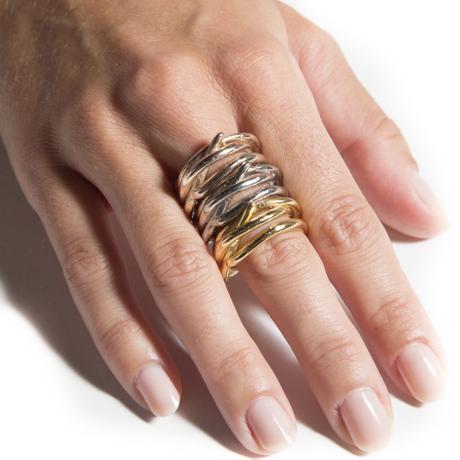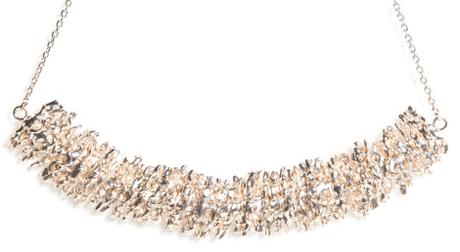 Tell us a few words about your diverse collections. My collections are always thought through. I do not like messiness. There is always a beginning and an end. I want to translate human emotions into a piece of jewelry. So, there is always an emotion I am currently feeling that has been strong – frustration, disillusion, confusion – and to which people can relate. Yes, most of the time, it is a negative feeling because otherwise it is not interesting to work on. Then, like I said earlier, I am always influenced by a piece of art which guides me to create some parts of the jewelry piece – petals, ink drop, grid. The final result is a combination of all these steps. And of course there is always the basics – bracelets, earrings, necklaces, rings – although my specialty is cuffs and rings. What made you include a men's range in your collections? The material and colors used for men are different than the ones used from women. For men I use oxidized sterling silver and black matt plating. I have not had any new pieces for men in a while; I need to make more!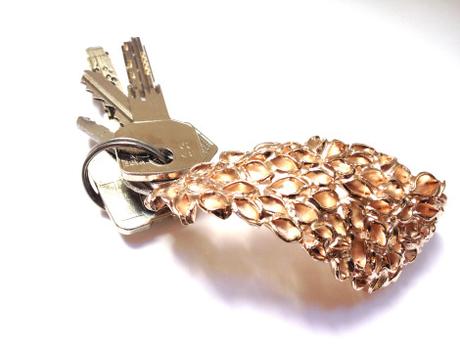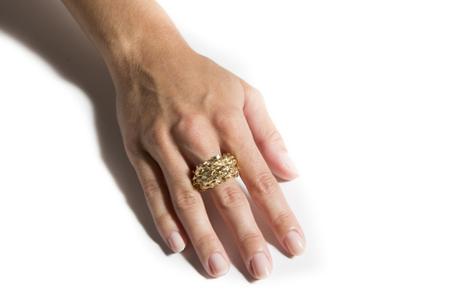 How does it feel for a LA native to be based in Paris? I am not exactly an LA native, although that is what a lot of people think. I was born in Paris, but then lived in Los Angeles. I recently moved back in Paris. LA and Paris are complete opposites. On every aspect of my daily life, I find nothing in common between the two cities. This is why I go back and forth a lot. Paris has culture, winter and speed while LA has calmness, sea and a lot of room for new ideas. Have you thought about expanding your line to include a variety of accessories? I am experiencing a letting-go phase of the constraint I was talking about in the first question. I would love to make a sculpture. I find it very hard, but I will try it anyway. I will post on my website a "work in progress" section, if anyone is interested!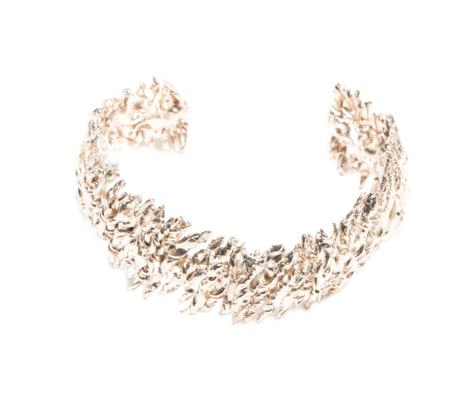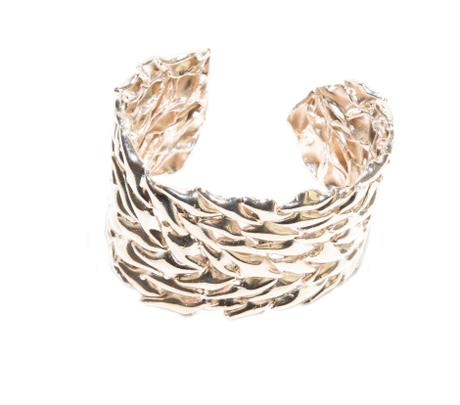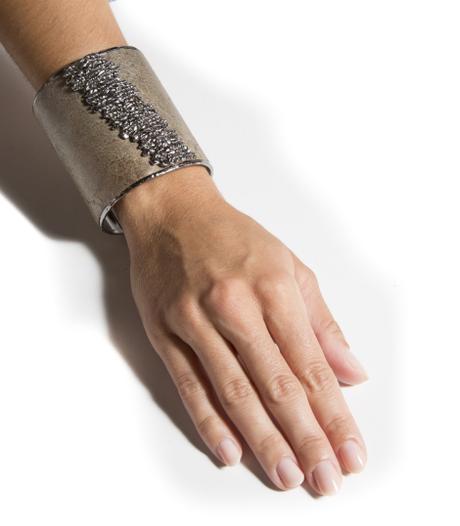 What is your ultimate goal for your company? I would like for the company to grow towards the art field. Making one of a kind, unusual and bigger pieces would be fantastic.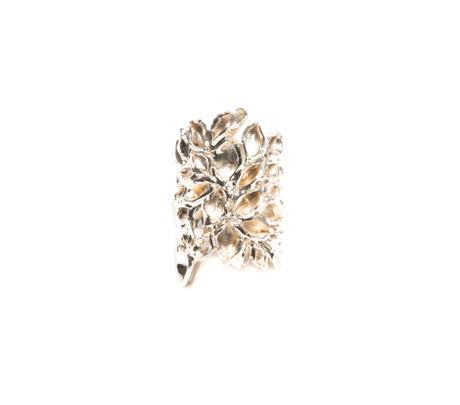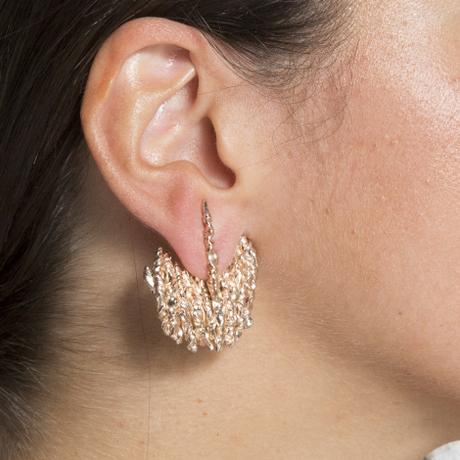 For more information and to shop online, visit tamaraackay.com. Images © Tamara Ackay A.