Quinoa Paris brings together timeless style and ethical design to offer premium products crafted exclusively with sustainably sourced raw materials (certified vegetable-tanned leather and solid brass accessories). Sha and Stéphanie, the creative brains behind Quinoa, joined forces to create a range of handbags and leather accessories carefully designed to detail, so that it proudly bears the "made in France" badge. We sat down with Stéphanie to discuss eco fashion and the challenges of establishing a sustainable company based in France.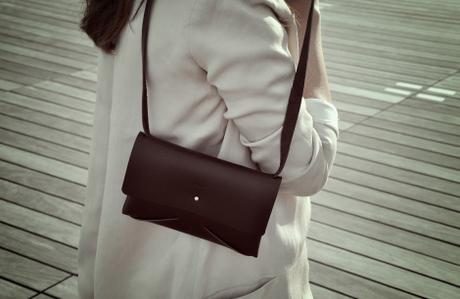 What makes you sensitive to sustainable fashion?
Unfortunately, the fashion industry is synonymous with overconsumption rather than sustainability. I think our duty is to be active in the movement and to consume less and better. Our own survival is depended on it.
Why did you choose to focus on handbags and accessories?
Initially, we did not focus on designing baskets. I worked on an interior design project based on open dressing; I came up with the idea of self-assembly folding baskets to dress it. The initial basket design evolved into folding handbags and accessories. It is an accessory worn every day, so it was easier to promote our brand.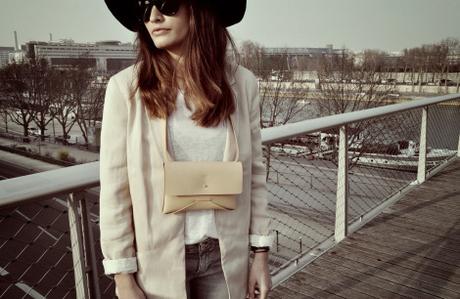 You have recently completed a Kickstarter campaign. Why did you choose to join and how did you use the fund?
We have chosen to launch a Kickstarter campaign because we needed to raise money to get our first production run going. With this fund, we managed to buy leather and accessories, and pay for manufacturing and shipping related to this campaign. Kickstarter is also a good way to promote your brand.
What is your main source of inspiration?
Inspiration is everywhere. Inspiration comes from our everyday life; what we see, what we hear, what and how we live. We both come from different cultures; this difference is a "force" because we have experienced various things. Thanks to that, we succeeded in creating something unique and special.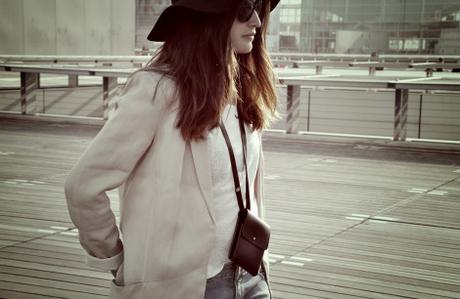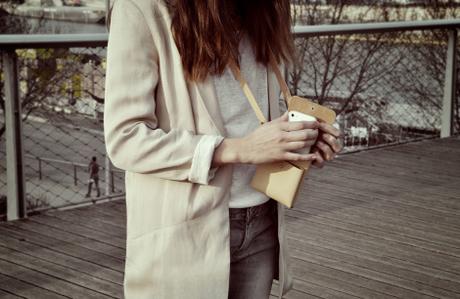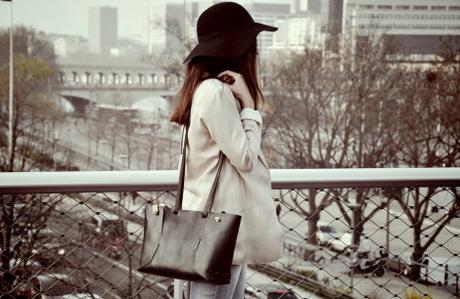 Tell us about the eco materials you use, and how you source them.
We use two types of materials: full grain veg-tan leather, which comes from a certified-tanneries collective in Italy, and recycled leather from a certified industry in Germany. There are no chemicals involved in full grain veg-tan leather, and the tanning process is absolutely friendly to the environment. This is an old technique which gives unique characteristics to leather allowing it to age beautifully. Recycled leather consists of 60% of genuine leather scraps bonded together with other natural ingredients (20% natural latex, 10% natural oil and 10% organic dyes). It is less robust and has a very different aesthetic than the veg-tan leather.
What do you think makes your handbags unique?
The key is in the absence of stitching, and the cocktail of origami and logical techniques.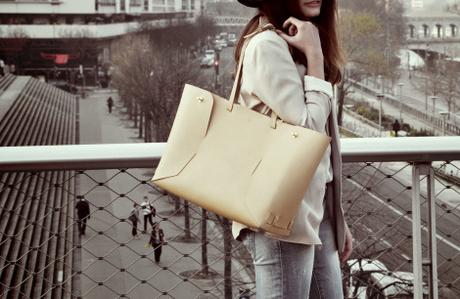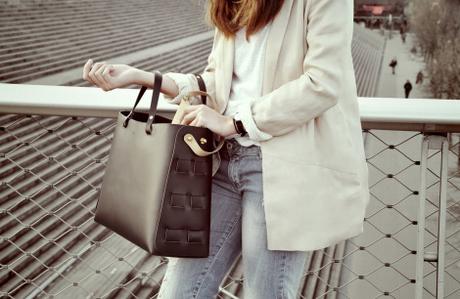 How do you feel people are responding to domestic brands?
Nowadays, there are still a lot of brands that produce their goods overseas because they are more concerned about profit than ethical production. The public is increasingly concerned – they even impose consumption rules on themselves, and encourage local production. In our case, "Made in France" has a reputation and is valued. We believe that people are willing to pay the price for a high-quality product, and are more confident when they know where it comes from.
What are the benefits and the challenges of having the production made entirely in France?
Having the production made in France is a promising initiative. "Made in France" is a sign of authenticity and quality recognized worldwide. This way, we are able to put forward the French know-how. Besides, there is a real demand coming from all over the world. The main challenge of having the production based in France is associated with the long production time and the high cost.
What are the future plans for your company?
We wish to gradually develop our e-shop.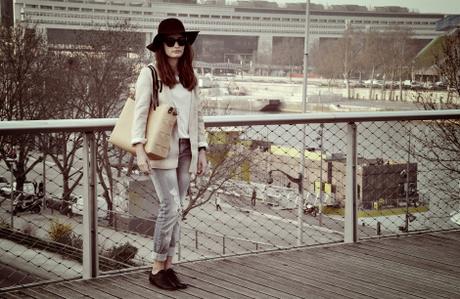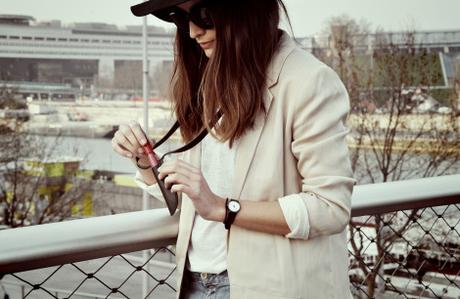 Images © Quinoa
A.