As usual, click on any picture to see a larger version.
A friend has been visiting from the US and we went walking around
Île de la Cité
 and the
Latin Quarter
. I've been working so much that I've not had much of a chance to be a tourist here. I had an absolute blast walking around. What follows are some of the pictures from our walk. I really wish I had the money to live in this area rather than the outskirts, as this is the Paris I have dreamt of since I was 13. However, I can 
afford
 the two-bedrooms with a garden that I currently enjoy. It's a luxury few Parisians have.
The statue of Charlemagne in front of Notre Dame is a fantastic reminder of the history you can find here that you simply won't find in the US. After the fall of the Roman Empire, Charlemagne united France (the "Frankish" kingdom) and other areas as the first European emperor since the Roman collapse. This was in the late 700s, early 800s, well over a thousand years ago. Charlemagne united Western Europe and spread Christianity (by the sword, naturally) throughout.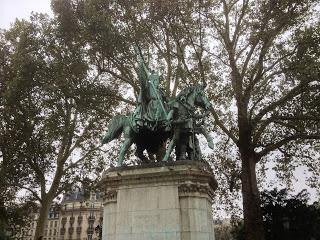 The statue of Charlemagne
in front of Notre Dame.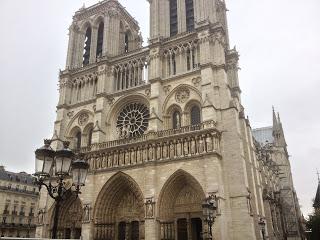 Notre Dame. Construction started in 1163. It
allegedly houses Christ's crown of thorns.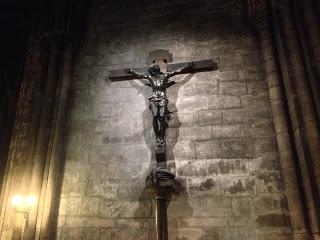 Crucifix inside Notre Dame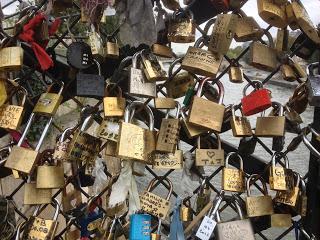 Many padlocks on bridges have names
and dates, proclaiming a couple's love.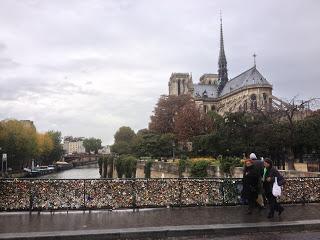 Notre Dame.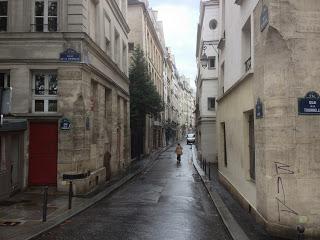 A quiet alley in Paris.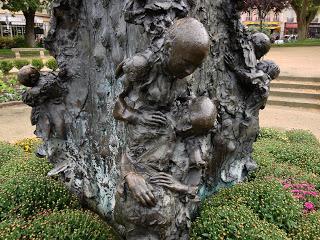 A monument celebrating St. Julien le Pauvre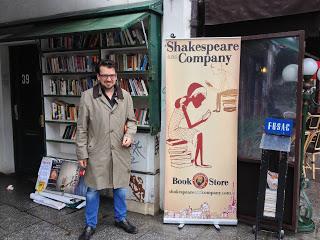 Your author at Shakespeare and Company, one
of the most famous bookstores in the world.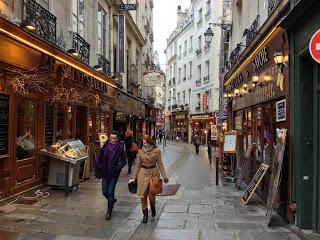 A beautiful street in
the Latin Quarter.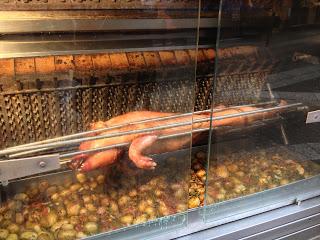 Don't look too closely at
what's for dinner.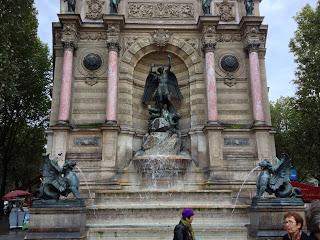 Embarrassed to say that I have
forgotten this fountain's name.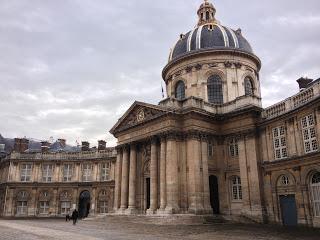 Institut de France. L'Académie française
is headquartered here.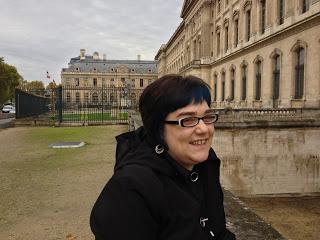 My friend having a blast outside the Louvre.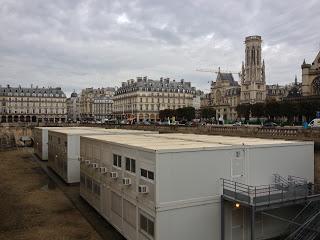 Paris: a mixture of old and new.