Hi fashionistas! I hope all is well and that you are staying stylish as usual . For all my fashion junkies I have your second installment of Paris Fashion Week 2010. This is the last leg of the presentation's in Paris but they saved the best for last.  Collections from amazing designers such as Louis Vuitton , Givenchy , Giambattista Valli and Chanel …..let's get to it shall we…….
John Galliano                                                39 amazing looks…
Bill Gaytten has tapped into  Galliano's  ingredient as his second year as creative director of the fashion line. Hourglass silhouettes, thigh high stocking's and  see through gown's made their way down the runway . Very romantic and yummy at the same time. Check out the side propped hats!!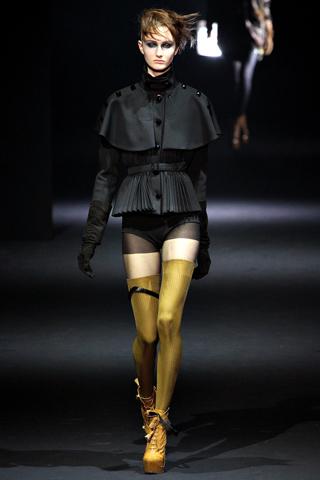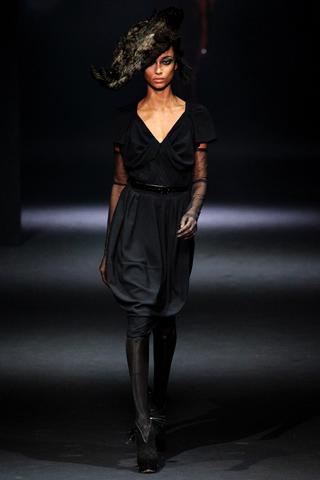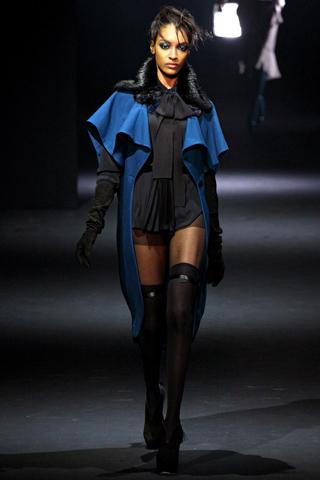 Givenchy                                                                                      47 stylish looks
I have always loved ..loved ..loved the Equestrian /Horerider look since I bought my first pair of Brown horse  riding boots two-years  ago. The Horse riding look /influence is hear to stay and that is clear in Givenchy's Fall 2012 presentation. Ruffled peplums, lacy slip dresses and ruffles of scarlet chiffon brought the English country side to the runway .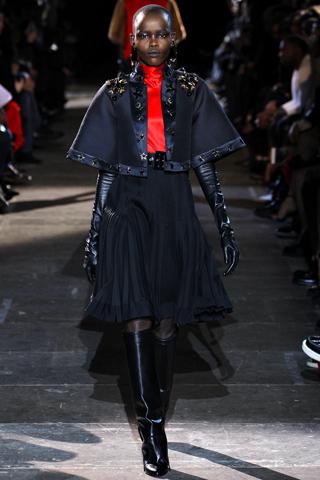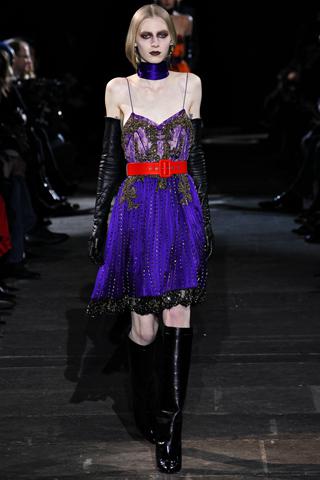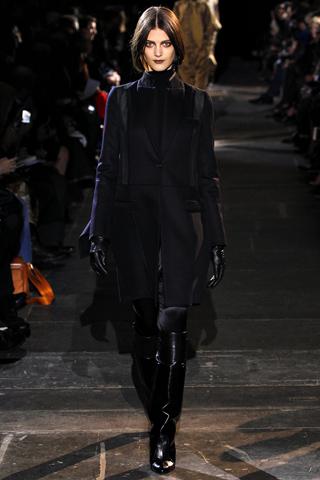 Giambattista Valli                                                                   45 looks
I got his attempt on minimalism but then I didn't. Does that make sense? Oversized sweaters and fur skirts. Very vanilla, no whip cream or cherry on top.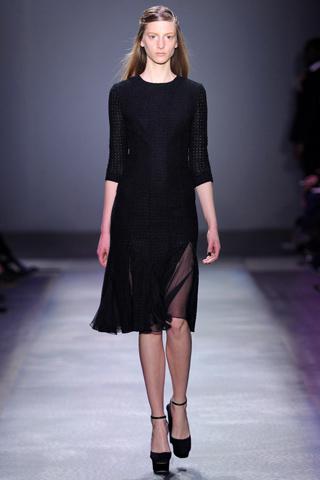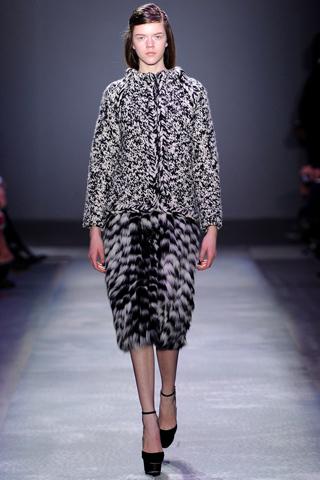 Stella McCartney                                                                      38 looks
On the helm of designing the British Olympic team uniform for the up and coming Olympics ,you can see that sportswear was on someone's mind. Baseball jackets, tennis dresses, and streamlined  ski sweaters creeped into the Fall 2012 collection. In Stella's words " Stella Woman is about balance" and those elements came in hand in hand.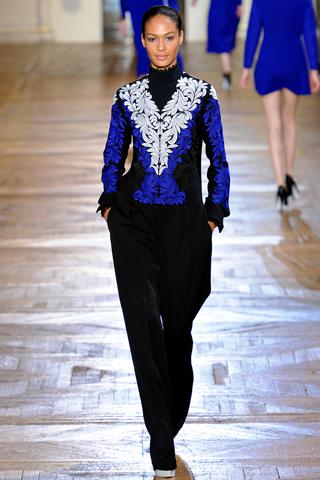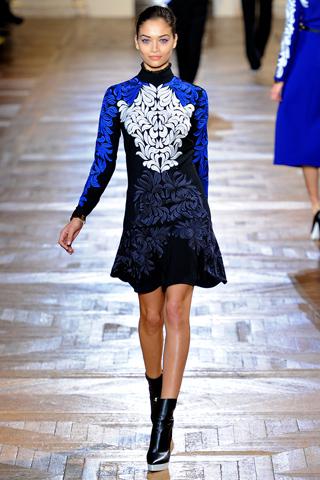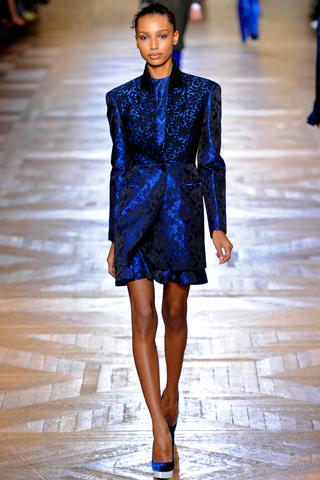 Giambattista Valli                                                                    45 looks
Oversized marled wool sweaters and cropped black pants where the staple of this collection. Did it work? Valli is a client-driven designer, and his ever-faithful girls were perfectly happy that he'd given them something cool.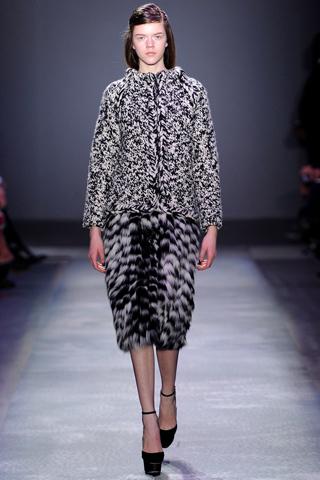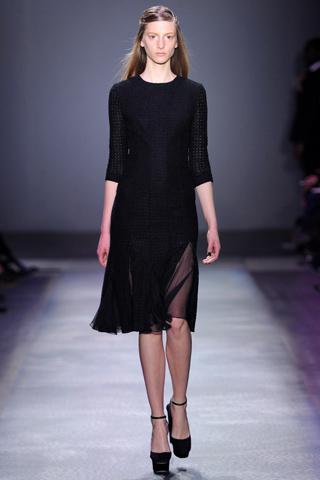 Chanel                                                                                            68 amazing looks 
Karl Lagerfield went banana's with the bedazzler! It came out flawless!  The basics were clear…. jacket, suit, and pants the staple in any woman's closet. The embellishments were a beautiful touch to the Chanel look. spectacular crystalline excrescences.  He lavished crystals on hems and cuffs as the trim on coats and the heels of shoes. Artfully draped dresses covered cigarette pants in a more than cute new trend.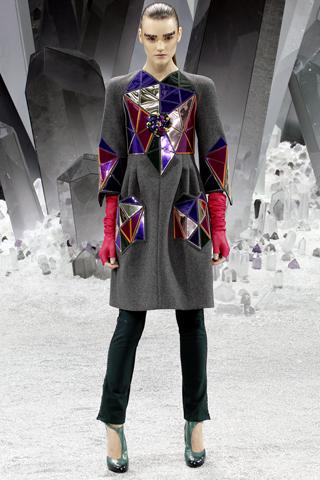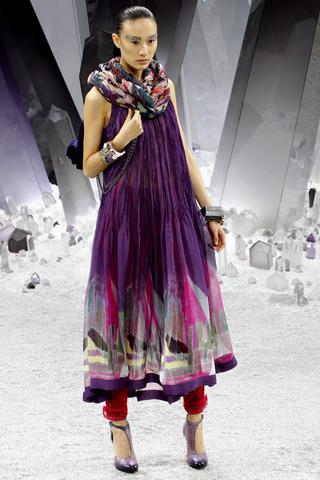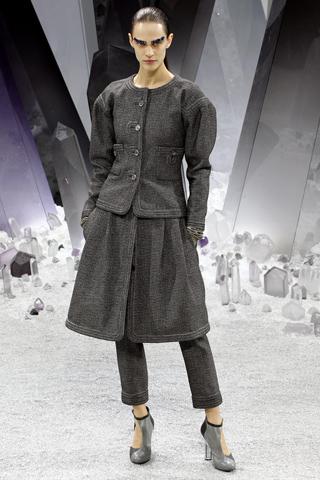 Alexander McQueen                                                                34 spectacular looks
Drama to the 100th degree!! That was the reviews from Alex McQueen's Fall 2012 Collection at Paris Fashion Week . Blush hued dresses with tiers of ruffles upon them . Coats were capped by whisper-light tufts of ivory fur, and skirts were covered in intricate doily laces. The visor's the models wore were over sized mirror's , I wondered how they could see how to walk  down the runway . The review from Creative Director Sarah Burton …"The future's usually shown as stark and cold," said Burton. "It's futurism with softness, not cold futurism ". Anyway you look at it Sarah has a very bright future ahead of her.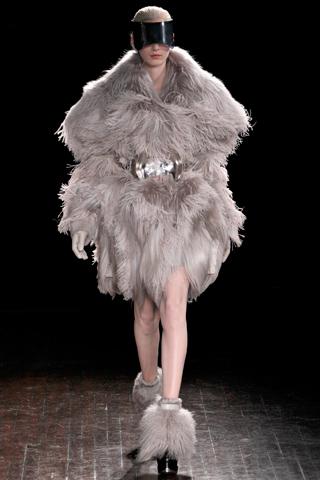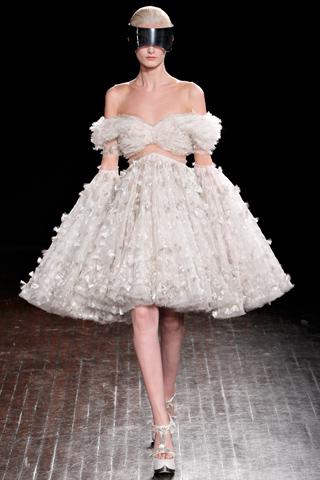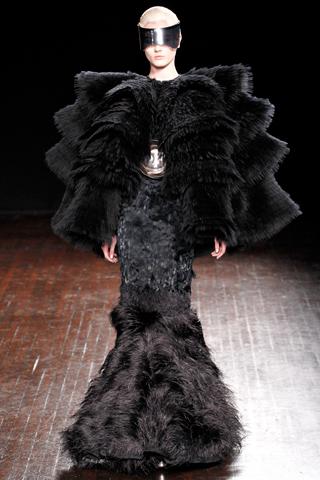 Kanye West                                                                                 21 looks
Kanye West and his second attempt at Paris Fashion Week is a blaze over the internet . The first collections meet poor reviews due to fit issues with the clothes and shoes. Which posed questions to if he knew what he was doing before  stepping into this oh so critical world of  fashion . Karlie Kloss, Joan Smalls, and Abbey Lee Kershaw walked in his show this year and they had a jog on their hands. Rumors where circling twitter of models complaining about the shoes they had to walk in for the show. Body slimming leather pants sheer tops and fur was on overdrive. Which shows he is learning self discipline  in design . Overall he got a pass this year from the critics .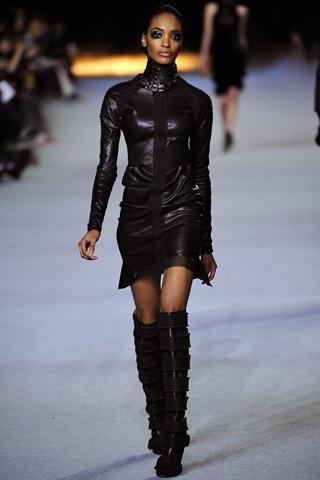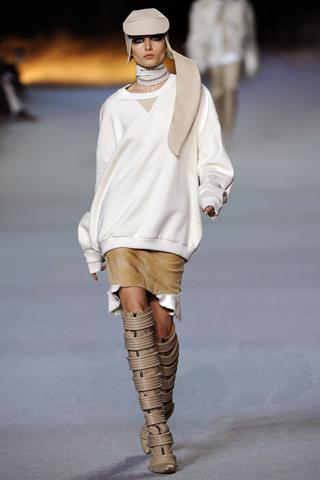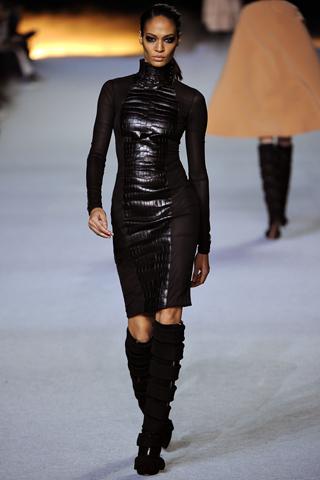 Paris Fashion Week 2012 has ended and Tokyo and L.A. are up next ! More fashion trends and collections to view  is always a plus. We here at fashioncrush1 will have all the latest news in the fashion world . So don't go anywhere we are just getting started!  

Until next time……..
Stay Fly………..
We love to hear your feedback ….leave us comments any time . Wanna see a particular fashion  show or trend ,let us know ! Your wish is our command.