Following Parfumerie Trésor's first opening of Hong Kong's first and only artistic perfume pop-up shop at Harbour City and K11 MUSEA, Parfumerie Trésor will be opening Asia's very first Olfactory Gallery at Landmark, Central.  With this new concept shop we will be bringing artistic perfumery to another level.
Have you ever been so in love with the same person who broke your heart and she suddenly disappears from your life altogether?  With her disappearance you slowly begin to think of that experience and moment as a dream…But one day you are out and about and a familiar scent passes you by, the scent that strikes up those sweet emotions and brings you back to the memories you had with her.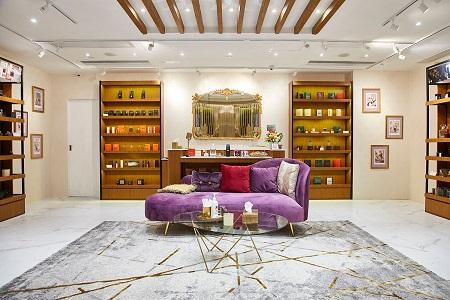 Our nose is one of the most sensitive out of our five senses as our nose has more than five million nerves built together to help us sense scent.  In addition, your sense of smell is directly linked to your brain that occupies the part in charge of memory and emotion.
As such, a lot of our memories and emotion is directly linked to smell.  This explains why all your emotions related to your ex-girlfirend can be triggered with the same perfume she used to wear, but what was in the past is now no longer important…
Whether you are looking for a past lovers scent, the scent you remember after being bathed as a child by your mother, the scent of the green grass at Hyde Park after the rain or even an already out of production scent that you miss…anything or anywhere is related to scent and we can help you find this perfume or even vintage perfume bottles as we are in touch with many of the oldest and most ancient perfume homes around the world.
Located at the heart of central, Landmark, Parfumerie Trésor – Olfactory Gallery is a mystical place where you can find and reminiscent on treasurable memories through scent.
Following the design concept of our shop at 18 Upper Station Street, our shop gets a refreshing new look.  Our beautiful owner has now moved homes to a 1950's London home but the interior is still furnished with touches of our favourite Le Boudoir (a ladie's dressing room in French) style.  Instead of the familiar red and black colour, a beautiful white colour is its main color palette.
Matched with wooden furniture and antiques from around the world, you are bound to feel the untold storys and soul of all these things.  The overall interior gives a clean, simple and bright vibe.  Of course, the place will not be complete without a beautiful sofa as its centrepiece.
With this new home, she hopes to not only have a place to gather with friends but to also host perfume, art and culture related events and partys, hold workshops, exhibitions and even tango sessions…the list is endless and with a theme that differentiates each time.  We hope to continue to share with everyone the most beautiful and interesting things in life.
More than 50 different scented products making its exclusive debut at Parfumerie Trésor's – Olfactory Gallery at the same time as Europe.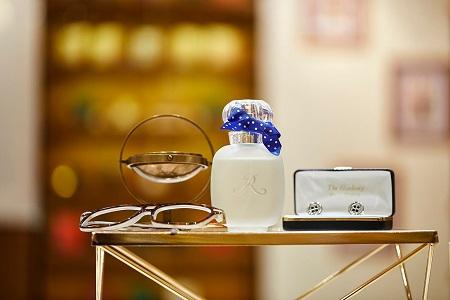 For Parfumerie Trésor's Landmark shop in Central, we have specially arranged for up to 50 new and exclusive perfume and scented products to be launched there.
We have the long awaited and exclusive independent niche perfume brand from Turkey – Nishane, Les Parfums de Rosine's all new black and white Le Rose perfume collection, luxurious scented candles from English brand Ormonde Jayne and the new luxurious and contemporary Gold Label line from French perfume brand LM Parfums that will all be making its appearance for the first time in Asia .
Also launching at the same time as Europe will be available at Parfumerie Trésor's Landmark, Central shop.
Parfumerie Trésor – Olfactory Gallery at Landmark Central
Those who have been in love before must know how hard it is to forget a past lovers scent.  You may forget what they sound like or even what they look like, but one can never forget their scent especially when a familiar scent passes you by that triggers various memory's of them.  You know where you can find this lost scent that gave you so much disappointment?