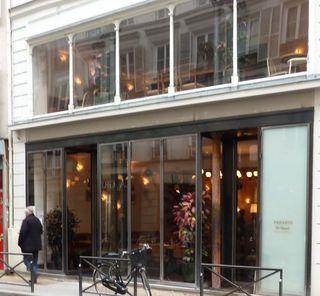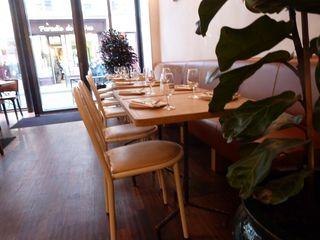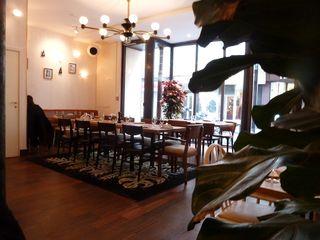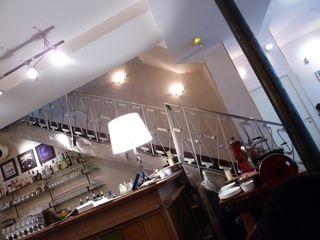 5.5 Paradis, 14 rue de Paradis in the 10th, 01.45.23.57.98 (but they don't seem to answer their phone much despite a large staff); open 7/7 eventualy, but now closed Sundays (Bus 32)
Paradis has received a welcome welcome from the Figaro guys and Trip Advisor, but has pretty much slipped under everyone elses' radar.  It's on the street where all the crystal & dinner ware folks used to be; the street goes from scuzzy to Bobo to haute in a few hundred meters.  The resto itself is really cool; all glass, raw wood, neat rug under the common table and a very cool metal staircase railing (our dining partner said it was bought at auction and came from the France (remember the elegant ship?).
We entered and there were/was no coat rack(s) and no offer to take ours despite the genuinely warm welcome from the staff.  We were surprised to see on the tables those tiny wine and water glasses those of you old enough to recall seeing in Italian restaurants on the West Side had in the 1950's.  Ok, cut'em some slack.  The menu (all a la carte) was quite interesting and ample; we settled on a variety of items.  Decibel level as the hipsters arrived moved from 74 to 84 dB.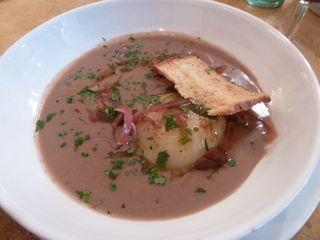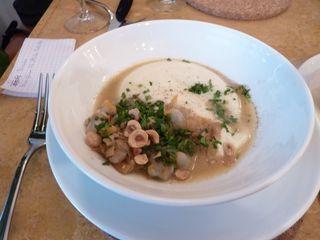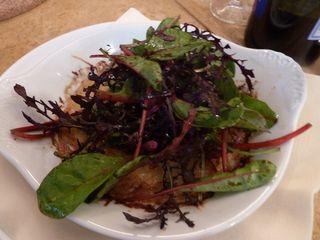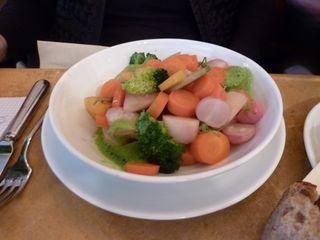 Our friend, the famous food critic, had the "perfect" egg with a rich soup/sauce; I had wonderful coques (zesty and flavorful) and a second dish with the classic gratin of sweet onions from Cevennes toped with a small salad of young beet greens; Colette got stuck with a huge plateful of al dente vegetables which may have carried Alain Passard's blessing (as Emmanuel Rubin implied), but was not flavorful.
And now a short intermission, actually a long wait for Colette's first as well as our mains.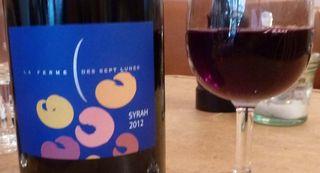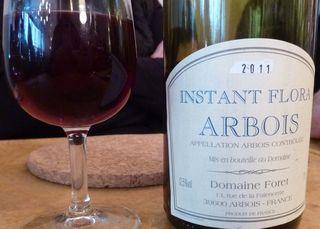 Colette and our friend hated the Rhone Syrah I had ordered and thus we passed over to a Jura Arbois very speedily.  Then we waited.....and waited.....and you get the picture.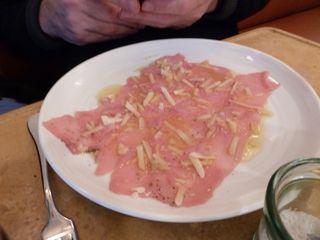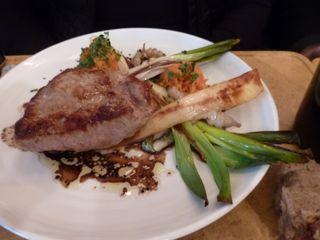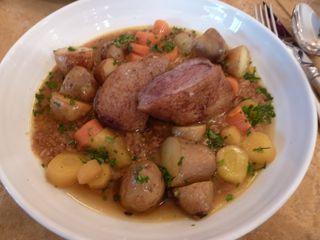 Our friend chose the veal cru as his main, OK but not out of this world; Colette had the medallion of veal, equally OK without fireworks; and my duck two ways had a normal duck (OK) but spectacular chopped duck and its innards in a nice sauce with vegetables.  Our waggish friend suggested that this dish included all the veggies that Colette left over from the first course.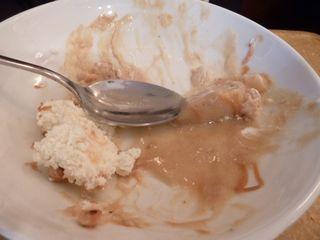 Now we get to the point: the cheese and dessert: our friend's cheese and Colette's caramel mousse were quickly consumed demonstrating that the dessert chef here had us pegged.
Our bill, with no bottled water, but good bread and coffee and 2.16 bottles of wine, was 186 E for three; thus 124 E a couple - but in our defense, we were in the place more than 3 hours.
Go again?  Hummmm.  Once they get the kinks ironed out, maybe, but I dunno.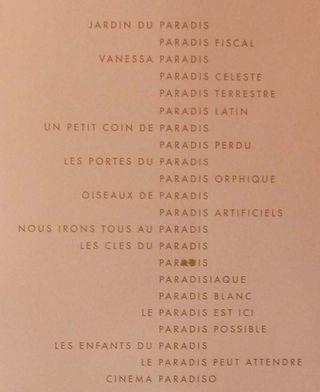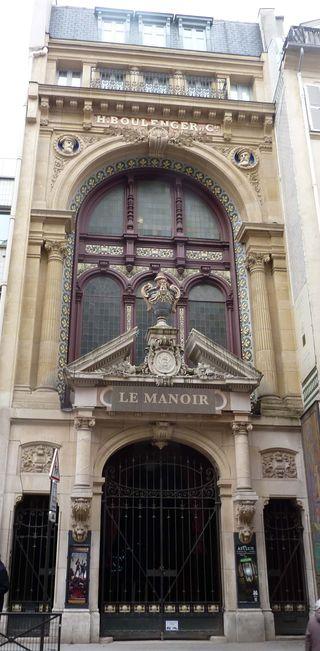 Some bonuses: the whimsical sign of all versions of Paradis and the wonderful fascades of the Boulanger et Co building practically next door.