Whether you're looking for sun or for culture, Paphos certainly has plenty to offer. Located in southern Cyprus it has an elegant yet relaxed atmosphere. The area is also steeped in ancient Greek culture and is said to have been the birthplace of the goddess Aphrodite. The selection of Paphos as the European City of Culture for 2017 looks set to expand its attraction still further.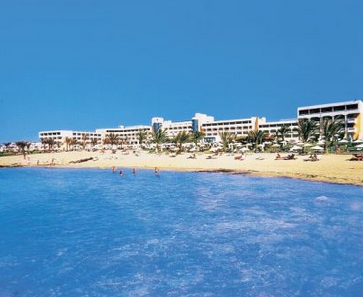 Places to Stay
There's a great choice of accommodation in Paphos, whatever your tastes and budget may be. The Asimina Suites Hotel, for example offers 5-star luxury with its own beach and two outdoor freshwater pools. Some suites even have a private deck and their own pool. It's only a short distance from the airport and the town center and its great nightlife atmosphere, yet the Asimina is in a quiet location with its own spa and a full range of features which will suit even the most discerning guest. There is a selection of restaurants which offer everything from fine dining to a light snack. The hotel is an ideal venue for weddings too with a wide range of packages on offer and a full-time coordinator to ensure your day runs smoothly.
Alternatively take a look at the stylishAthena Royal Beach Hotel. This 4-star hotel has air-conditioned rooms, satellite TV and all the facilities you'd expect. Sporty types will love the three pools, floodlit tennis court, bowling green and mini golf. There are also two quality golf courses just a short drive away. If you want a more relaxing holiday there is easy access to historical sites, restaurants, bars and shops then at the end of a long day you could simply relax in the Jacuzzi. It is possible to take advantage of an all-inclusive package where all of your meals, snacks and drinks enjoyed throughout your stay at the hotel are included at no extra charge.
While both the above are very much aimed at adult guests, families will love the Paphos Gardens Holiday Resort. Just 300 meters from a sandy beach, it is also only a short distance from shops and entertainment venues. It offers conventional hotel rooms as well as self-catering apartment options and all the services that guests will need. There's a selection of restaurants and bars on site to offer you the choice of a full meal or a light snack. You'll also find a spa, pool, tennis court and a full range of entertainment and activities on offer. With operators like Jet2holidays making Cyprus easier than ever to get to, the time to consider a holiday in Paphos really is now.
Whether you're after the luxury of the Asimina Suites Hotel or a family-friendly activity holiday, Paphos has plenty to offer the discerning traveler.