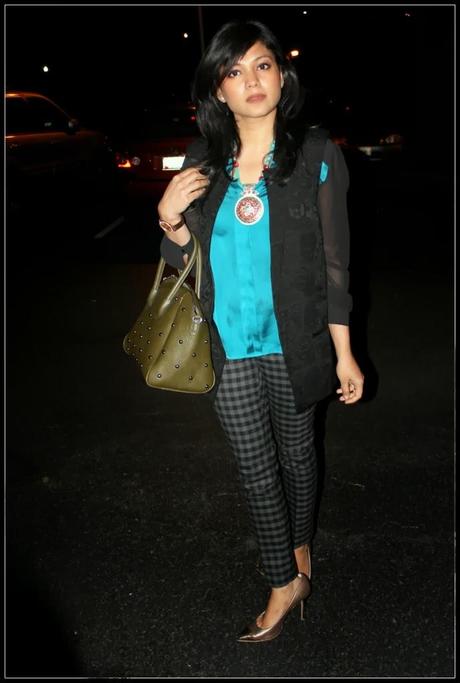 It is rare, almost hundred-to-one that I would wear one clothing item back-to-back for two subsequent  weekly outfit posts.  These pants have aced out my other trousers/pants that have not seen the outside world for a while and shown up on the blog twice in 5 days. Last time around, I paired them with a neutral sweater and a furry babe. This time it's more feminine with a silky top, a jacquard vest and a statement necklace that was long forgotten.  
I wore this outfit to a friend's house-warming and also her son's first birthday. Met some new people who could be the prospective followers of my blog .....wink wink !
Anyways, out of the two looks, today's look is my fave....
Which one would you pick ( 1st look here )  ?????
I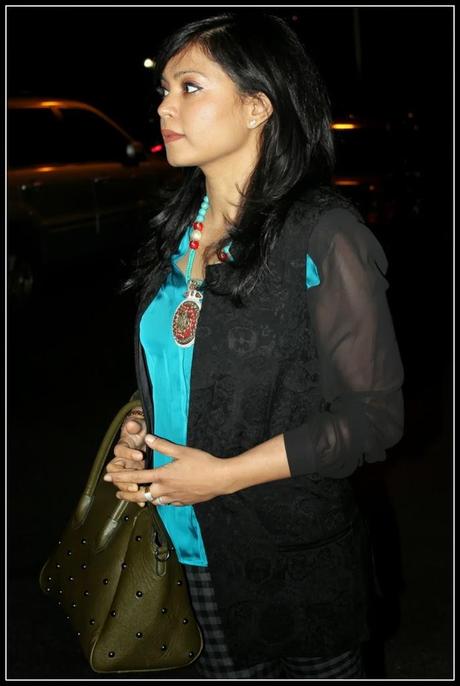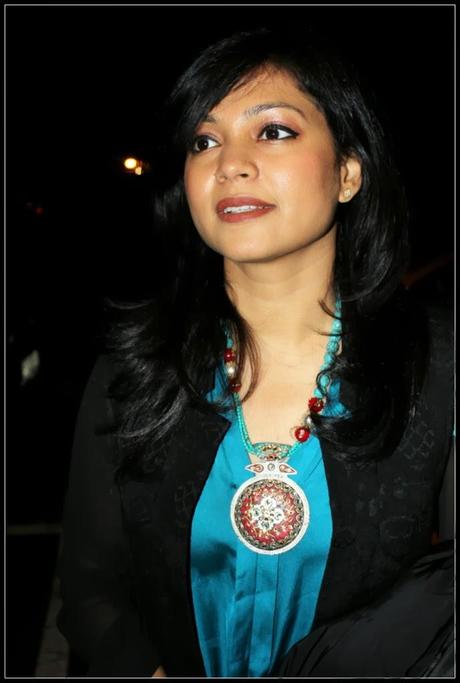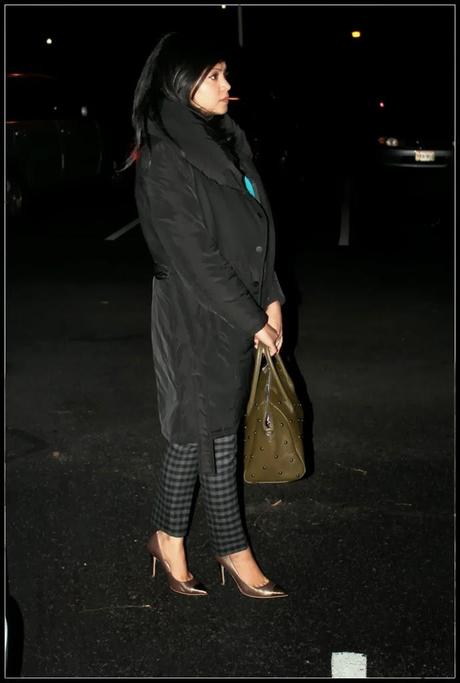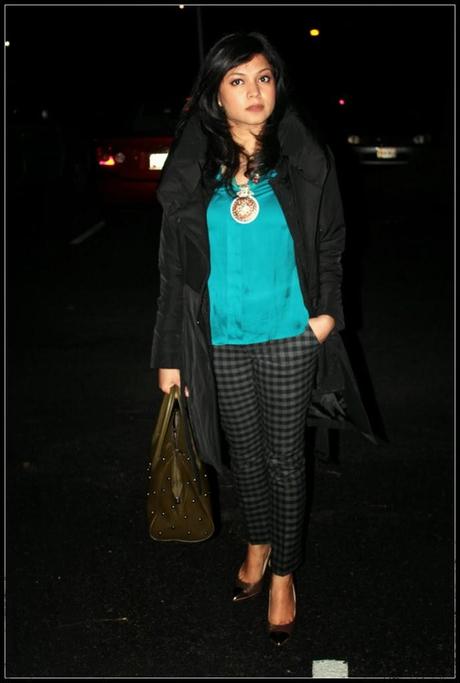 pants- Smart Set Canada, on sale now 
top- Kenneth Cole ( a knock off, similar with a pocket )
vest- Forever 21 ( studded shoulders )
outerwear- Kenneth Cole ( similar )
necklace- India
bag- via Marshall's

Shop similar look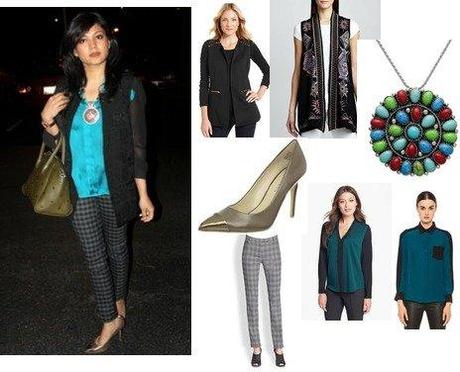 Skinny Pants

Pumps

Thanks for stopping by 
 fashionably yours 
SAUMYA