The popular Pandora bracelet, which allows you to create your own original piece of jewelry, can no longer be called the "Pandora" bracelet. Pandora Jewelry sued Chamilia over patent issues for the latter's launch of an unquestionably similar bracelet with logo "Your Life. Your Lifestyle."
Via Chamilia Bracelets
The legal conflict between the two jewelry firms, involving Swarovski products, has been in motion for several years now. However, Pandora's attempt to keep the patent rights on the trendy bracelet has proved worthless.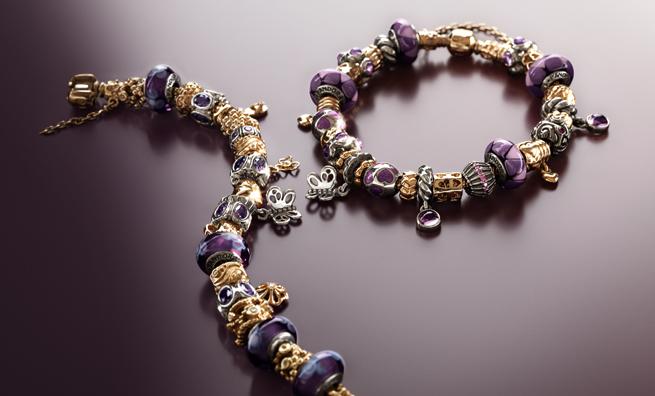 Via Little Rock Soirée
In the midst of legal technicalities, Pandora failed to send Chamilia an "actual notice" about its patent pending rights regarding the bracelet. When a patent is not finalized, a "patent pending" status allows some provisional rights. Some protection is better than nothing. But Pandora lost its rights after an appeal where they tried to readjust their original claim (to compensate for not giving the actual notice) but The U.S. District Court decided that such a move was not fair game and denied the claim. Consequently, Pandora lost all their entitlement and royalties right under the provisional rights statue. Arguably, the Federal Court might have had market competition in mind when making that decision.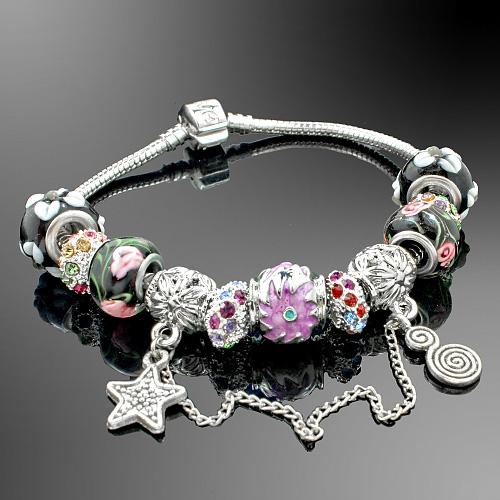 Via iOffer
Therefore, you must now clarify and specify your search when looking buying or selling this specific type of jewelry. Both firms offer high quality products such as sterling silver. So what is the difference between the two? Marketing. The beads from both firms are interchangeable allowing you to make even more of a creative bracelet than you think with beads from both jewelry firms.
-Martha for Raymond Lee Jewelers Blog