After almost a year of standby in the European smartphone market, Japanese manufacturer Panasonic is finally back, but this time with a device that is apparently an Android smartphone, but is actually a cordless home phone called KX-PRX120. What makes it different form other wireless home phones is the fact that Panasonic KX-PRX120 is being supported by Google's operating system-Android Ice Cream Sandwich 4.0.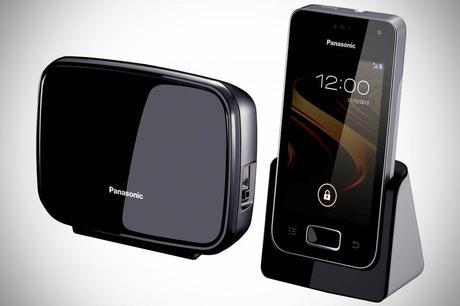 Panasonic KX-PRX120 Cordless Home Phone
Panasonic KX-PRX120 incorporates a base and a terminal based on DECT wireless standard. Along with Android 4.0, KX-PRX120 has a 3.5 inch HVGA display with a resolution of 480 × 320, a microSD and a Li-Ion battery of 1450 mAh. The operating platform of the KX-PRX120 supports Google Play, allowing users to download their favorite apps, access social networks, or share photos with family and friends. The new Panasonic KX-PRX120 can be used as video phone using the integrated 0.3 mega-pixel front camera that allows users to enjoy video communication via Skype. Aside from the ability to make calls, the new device from Panasonic has also Wi-Fi, Bluetooth and GPS features.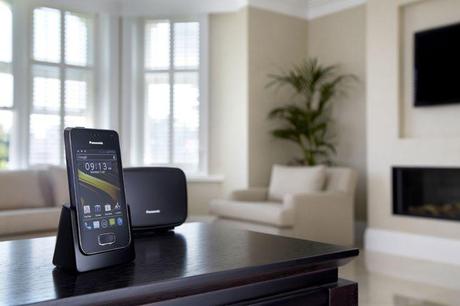 KX-PRX120 from Panasonic is Driven By Android 4.0 Ice-Cream Sandwich
Here's a list of Panasonic KX-PRX120 Cordless Home Phone Specifications:
• HVGA 3.5 inches color LCD TFT Multi-touch Screen
• Wi-Fi, Bluetooth, GPS
• 0.3 mega-pixels Front Camera
• 1450 mAh Li-ion Battery
• microSD / microSDHC card slot
• microUSB charging port
• Caller ID, ​​Caller ID Memory
• Answering machine (40 min)
• Key Finder (Optional)