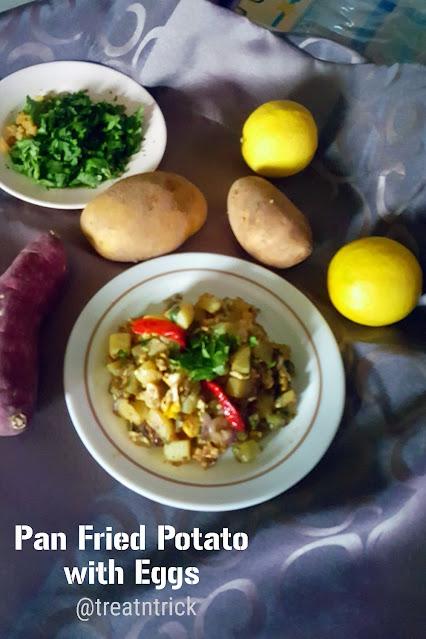 My late mom used to prepare this
Pan Fried Potato with Eggs
/ Kentang Goreng Telur for our breakfast.  It was simple comfort food  yet so filling. 
The hero of this recipe is potato.  Also used sweet potato. There are 2 ways to cook the potato either boiled or fried.  I choose the healthier way by boiling them until soft.
For frying, heat the oil then throw in the cubed potato, cover with tight fitting lid, in between flip the potato to cook until tender and sprinkle with salt.  Constantly check the doneness to avoid sticking to the bottom of the pan.  This would take around 10 minutes or more depending the type of potato used.
Added minced ginger as I love it but this is optional also throw in few red chili for color and chopped coriander leaves to garnish.
Pan Fried Potato with Eggs / Kentang Goreng Telur   was absolutely my to go breakfast with fewer ingredients but simply amazing!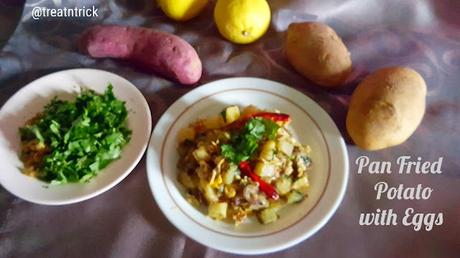 Until Jump Break