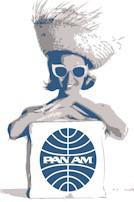 Pan Am Luggage & Bags
Available at GetGoRetro.com
You only need say "I'm flying Pan Am" to conjure up  romantic images of the days when flying was romantic, adventurous and mysterious.  Going on a honeymoon and need new luggage?  Think Pan Am. We predict it will be the next consumer "fashion hit." According to Variety the legendary airline "Pan Am" will be taking flight via your home T.V., with a television pilot commitment at ABC who has picked up the rights to a drama, based on the airline. Sony Pictures TV production president Zack Van Amburg said the idea came from a meeting with Nancy Ganis (and her husband) who spoke of tales of historically relevant intrigue, sex and what it meant to be a flight attendant in the early days of flight travel.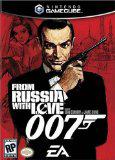 The series:  "Pan Am" will take place in the mid-60s — the same era that Emmy-winning drama "
Mad Men
" takes place. Van Amburg admitted that the critical acclaim behind "
Mad Men
" likely made it easier to pitch a period piece like Pan Am. The show will focus on flight attendants and pilots who once made
Pan Am
the most glamorous way to fly. "These were the world's ambassadors," Van Amburg said. "They were really interesting women at a time when a lot of things were happening, particularly for women in this country… and in terms for what Pan Am did for exporting American culture and importing the world, think about all the visuals of the Beatles landing at JFK on Pan Am,
Marilyn Monroe
flying Pan Am with
Joe DiMaggio
on their Honeymoon, and even James Bond flew Pan Am in "
From Russia With Love
."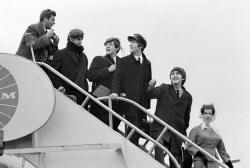 Pan Am
"" will focus on the flight attendants and their underlying secrets. One of the characters, for example, is recruited by the State Dept. into espionage — something that actually happened in real life. Another character may hail from France. Van Amburg said there's also a bit of wish fulfillment and an aspirational quality to "Pan Am," given how today's air travel is seen as pretty miserable by most travelers. "Pan Am" will be based in New York, where the airline had a major hub  while also regularly using Miami and foreign cities as settings.   Amburg also added that the era was notable for the quantum changes to working conditions for women, and that this will be reflected in the show, and added, "the most viable drama I've heard of or seen in a long time". For those who love movies, note that the famous "
Flying Down to Rio
" is most famous for the first pairing of Ginger Rogers and Fred Astaire. However, it is also famous for the "
aerial ballet
" in which an entire musical number with scantily clad chorus girls is staged on the wings of airplanes flying high over Rio De Janeiro.
Briefly, the film is an extended commercial for Pan-Am (Pan American Airways, now defunct). The critical link is Merian C. Cooper, the producer of Flying Down to Rio and a founding member of the Board of Directors of Pan_AM, who served for decades.
You can also check out the gorgeous Leonardo DiCaprio in  Catch Me if You Can  and even  more recently, the Pan Am name and logo were used by designer Marc Jacobs for a line of handbags and accessories.
The history of Pan Am is phenomenal.  Full intrigue, scandal, happiness and sadness.  I'm predicting the show is going to be a hit.  With this said, if you are looking for a piece of Pan Am history to wear on your arm or in your pocket … check out the bags, watches, passport covers and more at Get Go Retro!  "Carry on!"
Sources:  Contact Michael Schneider at [email protected]; http://unrealityshout.com/blogs/abc-order-new-pan-am-based-drama-series; http://www.digitalspy.com/ustv/news/a277872/abc-orders-pan-am-drama-pilot.html