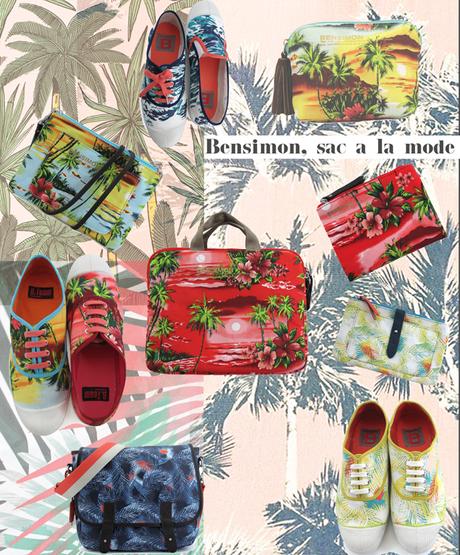 Do you prefer thinking of Miami and its palm trees? or about California with its endless beaches and breathtaking sunsets?
Bensimon has decided to seduce us with both and much more, being inspired by distant landscapes and mirages exotic natural corners for its brand new 2015 Summer Collection.
Hawaiians Flowers, seen on Wikiki beach, are printed on resistant bags for i-pad and small cosmetic trousse; the popular "palm spring" print is reinterpreted in acid and unusual colors for shoulder bags and their famous tennis shoes, light and effortless stylish.
* Sac - thought as a container of shapes and objects, but meant to be something more.
Little worlds that we carry on every day with us and that help us to feel at home, while we are away from home.
So, That the "palm fever" is with us!
If you are in Milan for the Design Week, you can visit corsocomo10 and Bensimon special capsule collection.