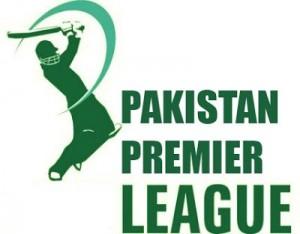 Pakistan Premier League will be held in March
The inaugural edition of Pakistan Premier League Twenty20 will be held in March, 2013, PCB chairman Zaka Ashraf said on Tuesday.
The announcement was made after the meeting of board's governing council in Abbottabad during which the officials briefed the chairman over the proposed league.
According to sources Pakistan Premier League will last for 15 days and a total 30 matches between five teams will be played. The insiders further told that at least one Twenty20 'super star' is being targeted for each team.
While speaking to media the meeting, Ashraf expressed the hope that the participation of international players will make the event successful and said several foreign are in contact with the board.
Ashraf was also optimistic about the return of international cricket in Pakistan, which became a no-go zone for international teams after the terrorist attacks on the Sri Lankan team bus three years ago in which eight people were killed and seven touring players wounded along with their assistant coach.
The PCB prompted the bids to organize the Pakistan Premier League after the successful staging of two Twenty20 exhibition matches between Pakistan Star XI and International World XI in Karachi during the weekend. The matches were organized by the Sindh sports ministry.
A PCB official while speaking to TimesofIndia on Monday had said 30 foreign cricketers including shortest format specialists from new ICC World Twenty20 winners West Indies have been invited for the Pakistan Premier League.
"These players also include members of the West Indies team that won the World Twenty20 recently. We are hopeful that big stars will come as security concerns is not an issue for them. It all depends on how much money can be offered to the participating players and their availability in the given period," the official had said.