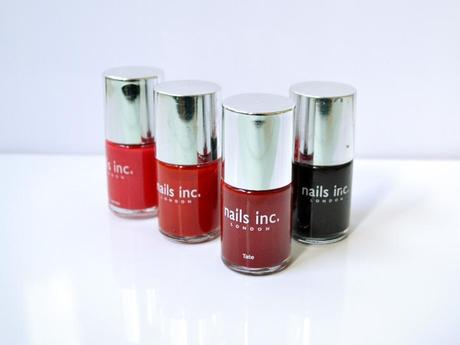 There is something about these innocent little bottles that makes nail polish an almost guilt-free impulse buy for me, so I've amassed quite a collection. But for me, nothing beats a good red. Classic and easy to wear, red nails never go out of style. There are four shades that will always be in my collection in some form or other...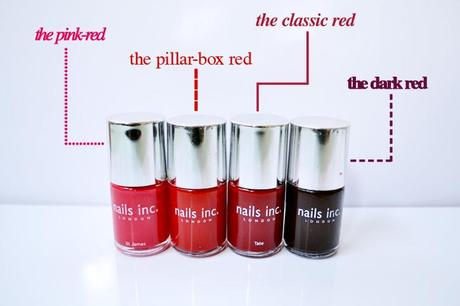 1. The classic red: The color I think of when I think of red nails. This is a deep red, it's not too bright, so it's easy to wear and looks very sophisticated. A complete classic (Tate).



2. The dark red:

A really dark cherry red, nearly black. This one is great for autumn and winter. I love dark nails and I find this one less harsh against the skin than black or dark purple (Victoria).



3. The pillar-box red:

A true red - this is brighter and more striking than #1, but still very classic (Victoria & Albert).



4. The pink-red:

A bright red with a pink tinge. For me, this is the most fun shade, and a great one for the summer (St James). Another good summery red is an orange-red, like The Hurlingham (not pictured) (All Nails Inc).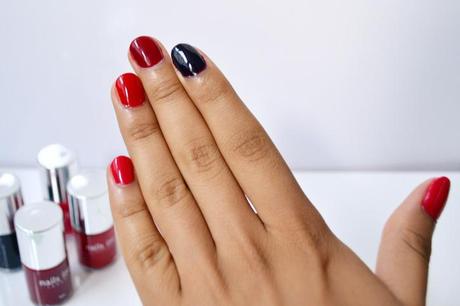 What's your favorite shade of red? Do you have any go-to colours that you always come back to?

Disclaimer: This post is not sponsored and I bought all the polishes with my own pennies.