Hi everyone!!
I have another polish from Pahlish's Coney Island Queen collection to share with you today.  Singing in the Garden is described as a 
creamy sage green base with multichrome teal-pink glassfleck shimmer and scattered metallic olive accents
.  
It has a good formula like the other polishes I've tried so far in this collection and required three coats for full opacity.  I decided to add Essence A Walk in the Park as an accent.  I've been loving mixing mainstream and indie polishes in my mani lately, if you haven't noticed ;0).  I used Nail Magic Nail Hardener as a base, three coats of Singing in the Garden, and Seche Vite Fast Dry Top Coat.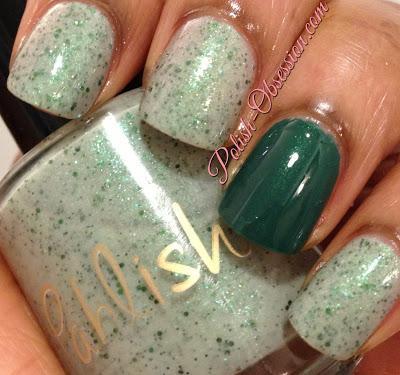 Artificial Light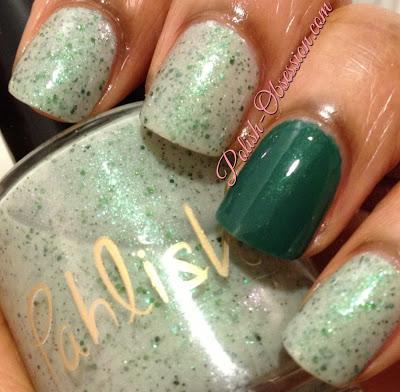 Artificial Light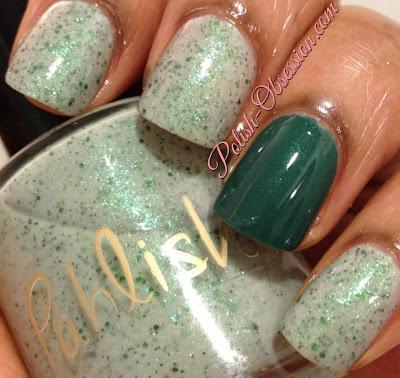 Artificial Light
This is such a unique polish, I have nothing like it in my stash.  And it's really pretty.  I love the sparkle it has.
What do you guys think of Singing in the Garden?  Is it your kind of polish?
Pahlish polishes may be purchased online
here
.  Full size bottles are $9.