Hi fellow nail polish lovers!!
I have the lovely namesake from Pahlish's Coney Island Queen collection to share with you today.  I recently purchased the entire collection on etsy while on one of my binges (hangs head in shame).  But it was totally worth it.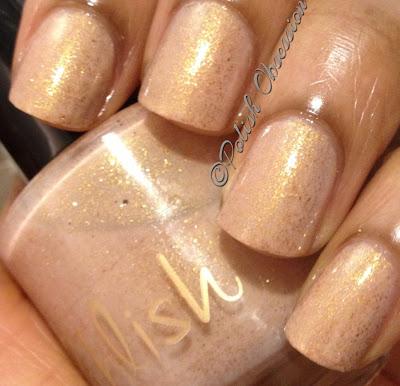 Coney Island Queen is described as a
creamy nude base with two sizes of rich metallic gold microflakes.
 It has a really good formula.  It took two coats for full opacity and applied with ease.  I used Tip Top Rebuild as a base, two coats of Coney Island Queen, and NYC Quick Dry Top Coat.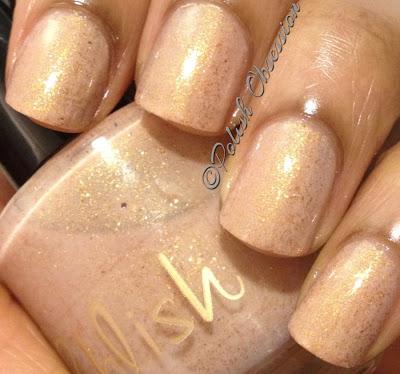 Artificial Light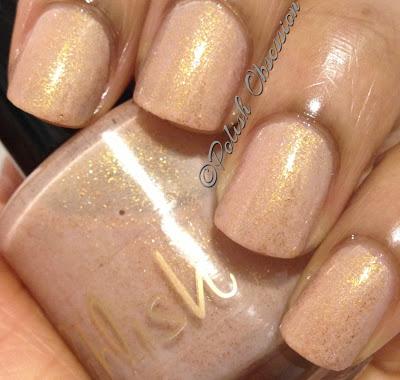 Artificial Light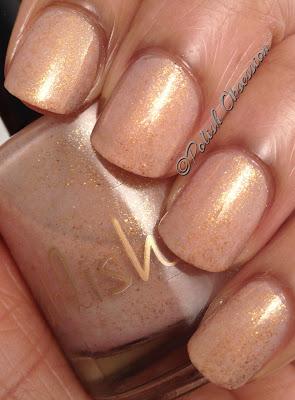 Artificial Light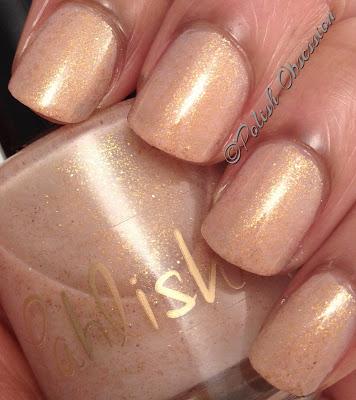 Artificial Light
This is such a pretty polish!  It's a great way to wear a nude, but still have some sparkle.  I kept staring at the beauty of it.
What do you guys think of Coney Island Queen?  Would you wear it?
Pahlish purchased may be purchased online here.  Full size bottles are $9, but the entire collection of 6 polishes is $48.