This is the second post in my series of recipes for World Food's MA Fusion Taste Team. You can read more about the challenge in my first post, but essentially we are competing against bloggers in other states to come up with the tastiest and most creative recipes using World Food's sauces.
   For my first recipe, I got creative and put together a fusion dish – Cambodian style chicken thighs with giant couscous. This time, I decided to do something a little more traditional and prepared a basic Pad Thai using World Food's Pad Thai sauce.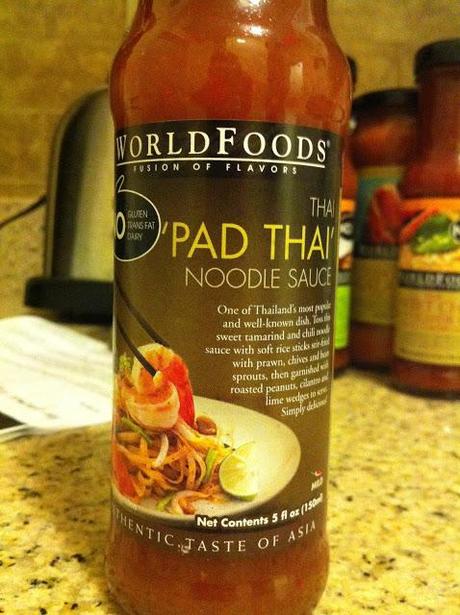 I started by preparing four ounces of rice noodles according to the directions, and pan searing a half pound of shrimp in a tablespoon of olive oil over medium high heat.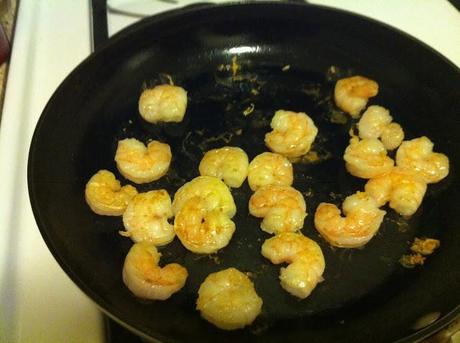 When the shrimp was cooked throughout, I poured the entire jar of sauce into the pan and brought it to a boil. I stirred in the noodles, reduced the heat, and while it simmered, I quickly fried and chopped an egg and diced a handful of dry roasted peanuts. I tossed the egg and peanuts on top, and garnished the dish with fresh lime wedges.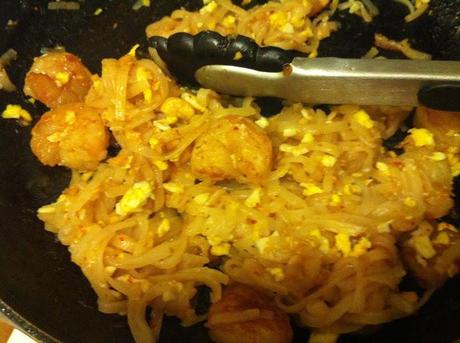 I tasted the Pad Thai first without the lime, and then I squeezed lime juice over the whole thing. Do not skip this step! Although the sauce and flavors were great on their own, the lime juice was a perfect pairing and truly brought out the sweet and slightly spicy flavors in the sauce.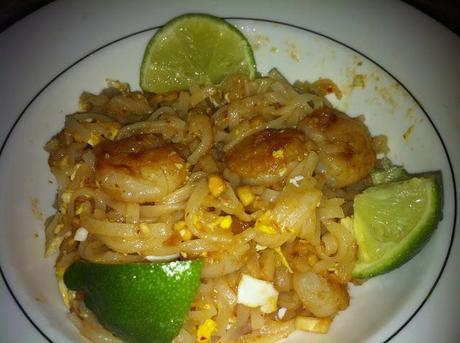 I've never made Pad Thai before, but it was surprisingly quick (about twenty minutes) and easy to prepare. My homemade version tasted much lighter, healthier, and fresher than any takeout I've had and I didn't feel like I'd sacrificed taste or quality. Overall I really enjoyed this dish, and it's definitely something I would make again with little to no modification.


*Although WORLDFOODS provided the sauce free of charge, the opinions are my own.