As people may or may not know depending on how long you have being following my blog for, I am Wizzing off to Australia on the 29th June! one day after I finish college. Mad yes I know!Nice Holiday yeah? finishing college present? Nah not saying it wont be a nice holiday or nothing but my family lives over there and I just cant wait to get a part of my life back that's been missing since the end of October 2011!. That's when my Mum, Step-dad, my two sisters (twins) and my little brother jetted off!.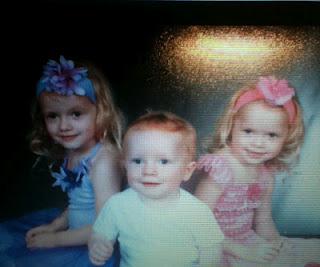 Bit of a bad quality picture but these are my babies!
And how can I forget I'm going over with my Bestest most valued people in my life I love them!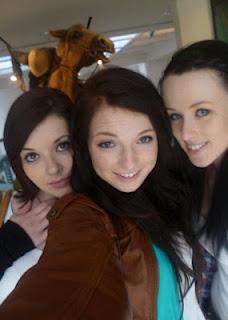 Emilee - Joanne - Melissa (Me)
Wahh abit off track I was on about packet, Well to it again then!
I am a proper junkie when it comes to products and I'm pretty worried about getting everything i want over there in just one suitcase as i am going for 4 months! hows a girl to live with out all of her clothes and products!. But it is going to have to do!
So i have been on the look out from ever since I booked my ticket to the present on things that would help with the problem of packing and I found this in TKMAX £7.99 reduced for £20.99!  just for some of my products to go in and I'm surprised at how much i can fit! oh and its by the make Sugar!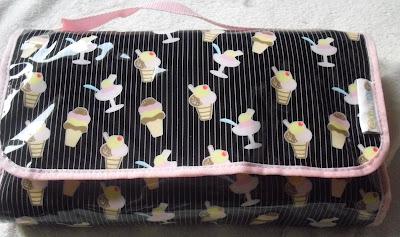 So cute! Ice creams!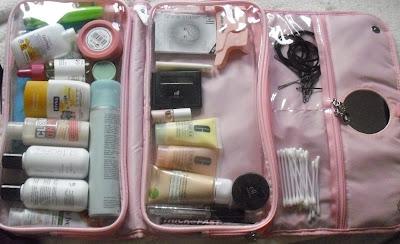 3 sections which have been spilt.
I have split my sections into Bath/cleanse/shampoo etc; Make-Up etc and then in the little compartments Bobby pins, bobbles and Q-Tips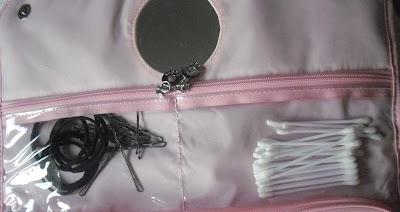 Mirror Bobby pins, bobbles and Q-tips.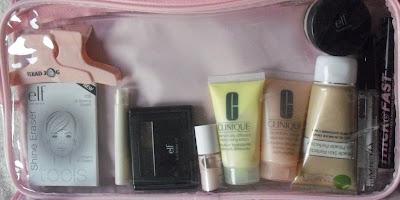 Make-Up
Currently till i add more nearer the time this is what is in it. Hair Clips; Shine Erasers; lip-balm; Brow set; Travel Benefit High Beam; Travel Clinque moisture and moisture surge; BB Cream; MUA Clear mascara (brows); Soap and Glory Mascara and Elf mineral foundation.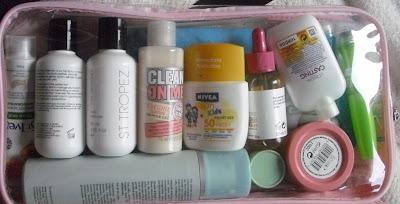 Bit off overload but I love all this stuff so it had to come with!Liz Earle Cleanse and polish; St Tropez Exfoliator + tan optimiser; Soap and glory clean on me; SPF 50 (i burn like a peach!) samples of shampoo (till i go shopping over there); VO5 argon oil; L'oreal casting creme conditioner; Garnier spot roll on + eye roll on; st Ives Exfoliator; soap and glory righteous butter; clinque eye cream.
For now that is it! more will be added somehow!If you have any suggestions let me know!Other make up shall be going in a separate bag, lets hope there's enough room for clothes! 
Also what do you take on the plane with you in the "clear bag" would love to know!
Much Love