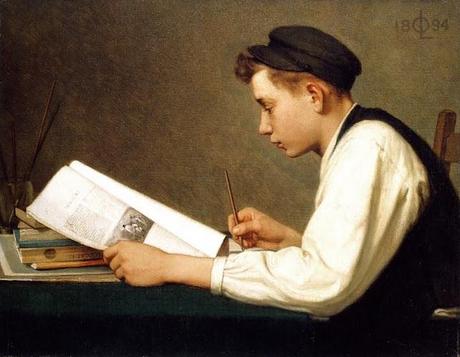 The Young Student, Ozias Leduc, 1894
Ozias Leduc (1864-1955) was born the son of an apple grower in the small Quebec village of St. Hilaire, about 40 kilometres from Montreal. Leduc lived there all his life. He built his own studio by hand and dedicated his life to painting and poetry. Apart from managing his father's orchard, he painted church murals for his income and his easel work for his own personal pleasure. He chose simple everyday objects around him and people who were close to him. An aura of calm surrounds his subjects as does a feeling of dignity.
Leduc received many church commissions. Of the thirty churches he decorated , he is best known for his murals at the Notre-Dame-de-la-Présentation church in Shawinigan South, a project which took him thirteen years to complete.
Ozias Leduc learned his craft under an Italian artist, Luigi Capello was married to Leduc's cousin, and an artist from Bécancour, Adolphe Rho. Capello, who had studied at the Turin Academy, introduced Leduc to the great European works. Rho, an inventor and an artist helped him develop his technical and manual skills.
Leduc worked slowly and meticulously, with intense concentration. He was a man who was intellectually curious. He read many art journals, American, British, French, as well as those from Canada and Quebec. He had a large library and brought the world to his tiny village through his reading. He tried to surround himself with people who could stimulate him intellectually.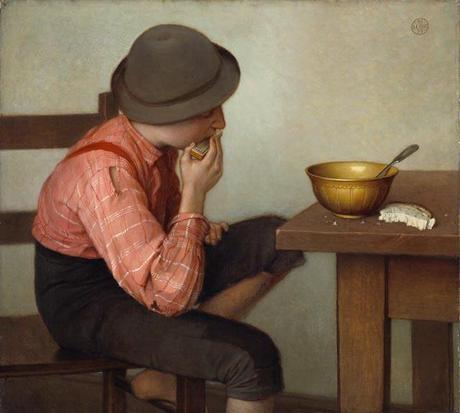 Boy With Bread, Ozias Leduc c.1892

Leduc made one trip to Paris in 1897 and although spending eight months there, he continued to paint according to his own personal vision upon his return to Quebec.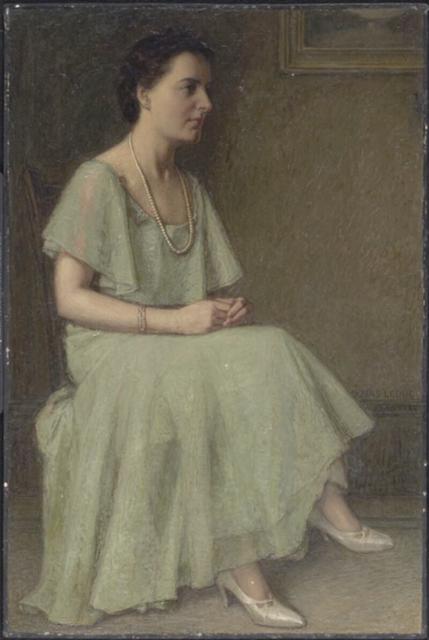 Portrait of Gertrude Leduc, Ozias Leduc 1940