There comes a time where we can find that we are struggling with the day to day management of our accounts and bank balances. Money goes in, money goes out, you may spend too much and not realise where your money is even going and finally find yourself counting down the days until the next wage lands in the bank. It can be a vicious cycle, but it doesn't have to be that way. I wanted to share with you some of the things that you could do to help you own your financial situation like a boss.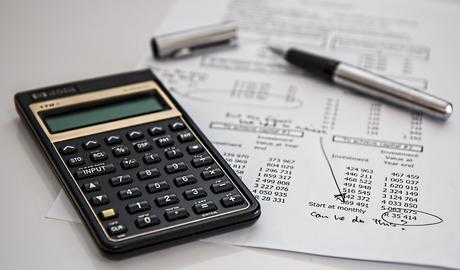 Regularly keeping an eye on outgoings
One of the first things that you should do would be to keep an eye on your current outgoings verus what comes into your bank account each month. Knowing the exact figures and where your money goes can give you a better understanding of how you can make savings or improvements to your financial situation. You may find that you have rogue direct debits you thought had been cancelled, or even find that you spend more than you realize on everyday things like food, eating out or general stuff. Once you know where you stand you can make positive changes and improve things for the better.
Building up your credit history for future financial plans
There may be times in your financial situation where you need to build up your credit score. Perhaps you are looking to buy a house or need to borrow some funds for home improvements or big purchases you have coming up. If you haven't got the best history from past mistakes, now is the time to start thinking about repairing things and building up your score once more. There are bad credit credit cards that you can get that can help you rebuild your score simply by ensuring you pay it off each month. Simple changes to your spending, even paying off older debts can help repair a bad score, and hopefully enable you to move forward with your life financially.
Saving money where possible
There comes a time where we need to think about reigning in the spending, and that can mean tring to make savings where possible. A great place to start would be the everyday spending we have. Things like food, eating out and general things like clothing and things we need. Food for example, can often be one of the easiest ways to save money. You can meal plan, change the place that you shop and even switch from branded to unbranded products. It can really help improve tings. Other things you can do would be to use vouchers and discount codes to bring the cost down on those things.
Boosting your bank balance as best you can
Finally, maybe you could look at ways to boost your bank balance. It might be that you want to declutter your home and sell things online on websites like eBay. Maybe it could be that you use your spare time to fill out online surveys or take on some mystery shops. They can all be great ways to boost your bank balance.
I hope that this help you to start owning your financial situation.