In the last few months everything has turned upside over, shopping habits included. Initially, people were stocking up on loungewear which had become the quintessential quarantine uniform. Everywhere you looked, everyone was talking about and pushing loungewear sales. Well, I tried to do so but I could not. This is just me and styles that don't resonate with my personal taste, I don't advice. I am the person who likes to bathe first thing in the morning and my daily uniform is far from comfy loungewear and pjs, even when I am home. Loungewear sets the mood for winding down, it surely deters my productivity- so I avoid wearing loungewear and pjs during the day. I like to wear dresses, wide leg pants and my Indian tunics when at home.
Anyways, when warmer weather kicked in I was excited about all the summer dresses. This year I went the easy-breezy oversized lane and it's become my new quarantine uniform.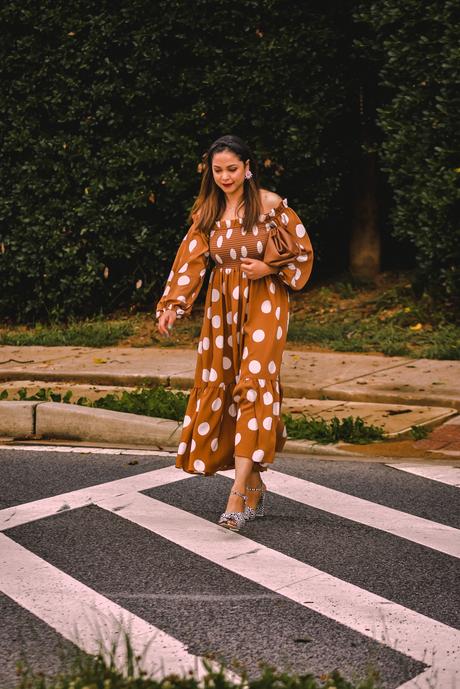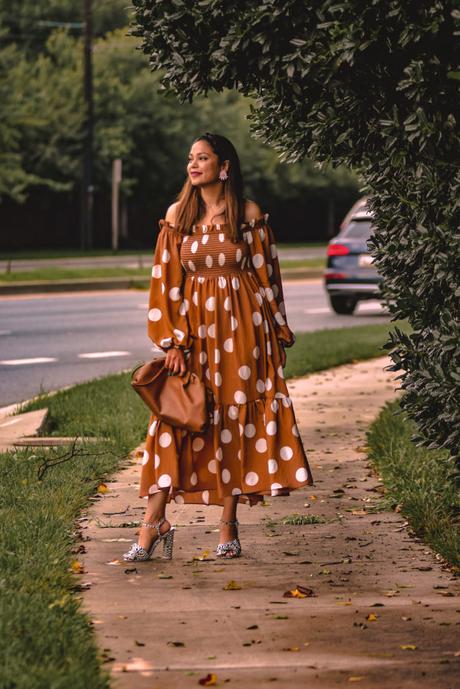 Outfit details

Since I wasn't going back to the normal clothes just yet ( who even members what jeans and joggers fell like?), I had to pick out something more summer suitable and hence these oversized dresses. Whether I am wafting through the kitchen or hanging out in my backyard watching the pup and Riri play, you'll find me in a loose-fitting dresses all the time. These are so comfy and when it comes to dressing em up options are unlimited.
I paired mine with a pair of printed sandals, which would be my outfit of choice on a lunch date with husband- whenever that happens. Talking about mixing prints, below are some rules to remember when mixing prints.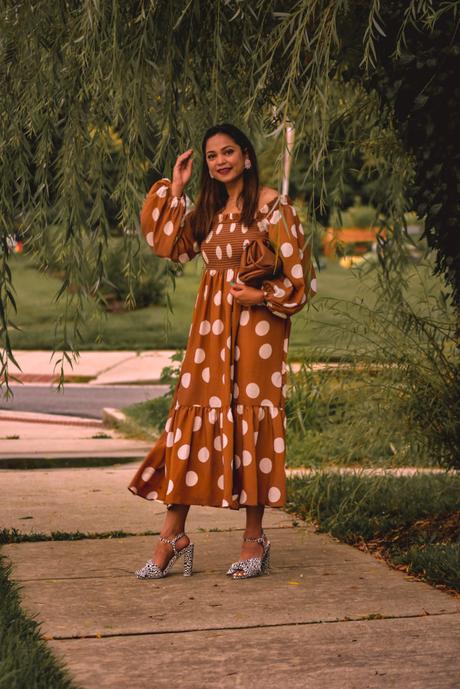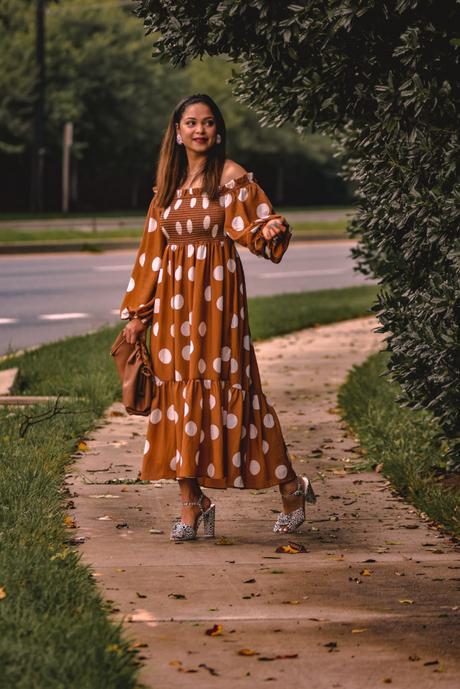 The first rule to remember is proportion : always make sure the print size is proportionate to your body size. For skinnier-on-the-bottom-type bodies, a bigger print on the bottom and smaller on the top would give the illusion of wholeness on the lower half, thereby giving a more balanced look. On the contrary for curvier women a smaller print on the bottom and bolder on the top would work wonders. Also if you are heavy-chested steering away from larger prints, especially horizontal stripes, is highly advised. So remember, if you wish to draw attention to any part of your body, wear bolder and eye-catching prints.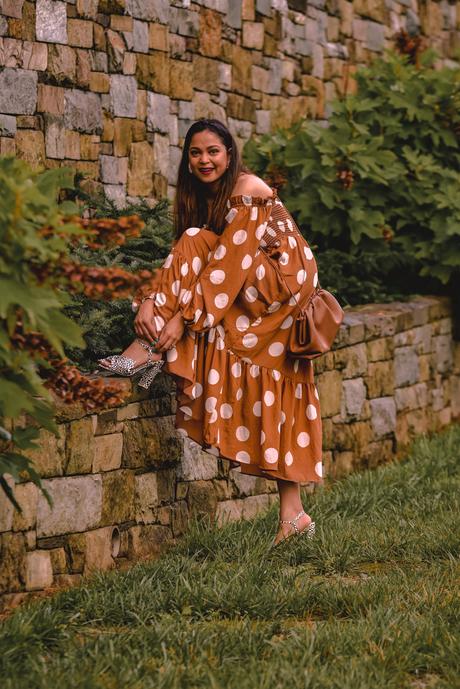 The second one is quantity: don't go overboard with the number of prints in one outfit; stick with two, maximum three prints. Always treat leopard and other animal prints as neutrals: pairing this print with other fun prints always works.
The third one is scale :if you are a newbie to this print-mixing trend, choose a single print and use different sizes of the same print. This way the focus stays on that one print but different sizes make the look more interesting.
The fourth one is monochromatic: simple rule of thumb- ' if it gets overwhelming.... go monochromatic. ' Choose one color and play around with different patterns, prints and textures to create your own personal look. For example:- STRIPES- choose different sizes, go vertical, go horizontal, and diagonal too, you'll be amazed how dramatic these lines look when paired strategically.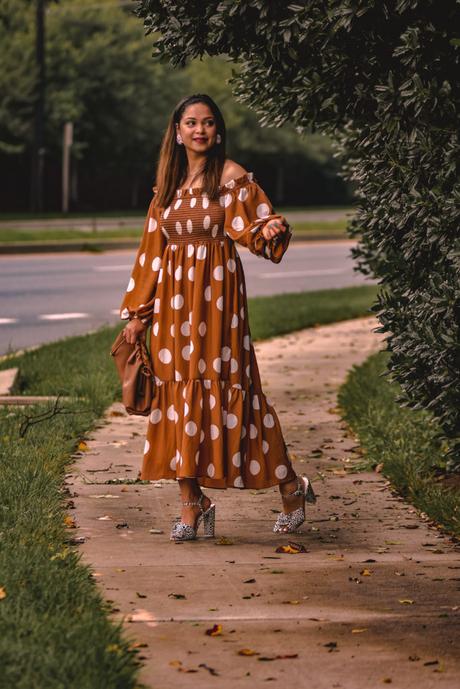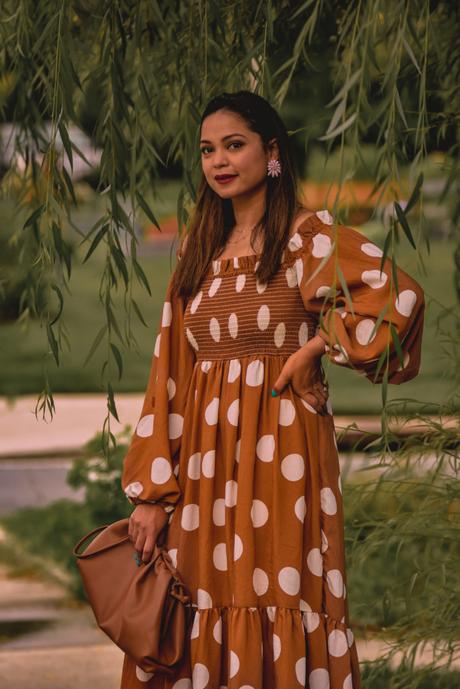 Last but not the least is : print mixing can be intimidating and a sartorial risk, but once you get the hang of it, it will surpass all your expectations. Listen to your sartorial instincts- if you feel confident of your mixed-prints outfit- wear it, if anything feels off- correct it. Once you get it right, you will develop a whole new perspective towards your clothes. They will never feel boring and never will you have to stand in front of your closet, gazing and saying to yourself- ' I have nothing to wear !'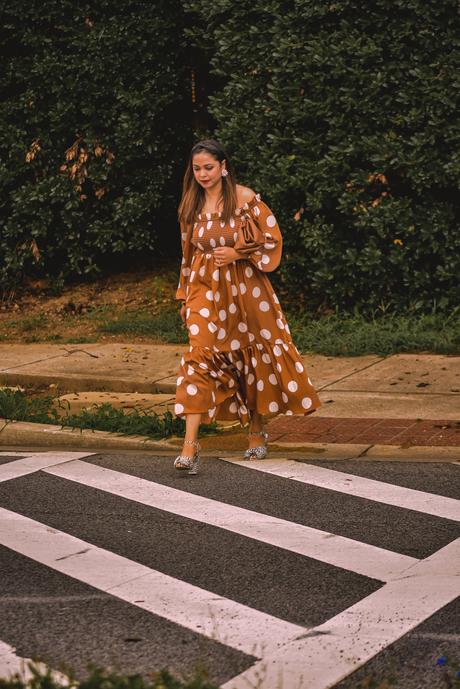 Get my look

JavaScript is currently disabled in this browser. Reactivate it to view this content.
____________________________________________________________________________________________________________
Congratulations to Gail of Is This Mutton, she is the featured blogger of the week. Love her title and the lilac jeans too.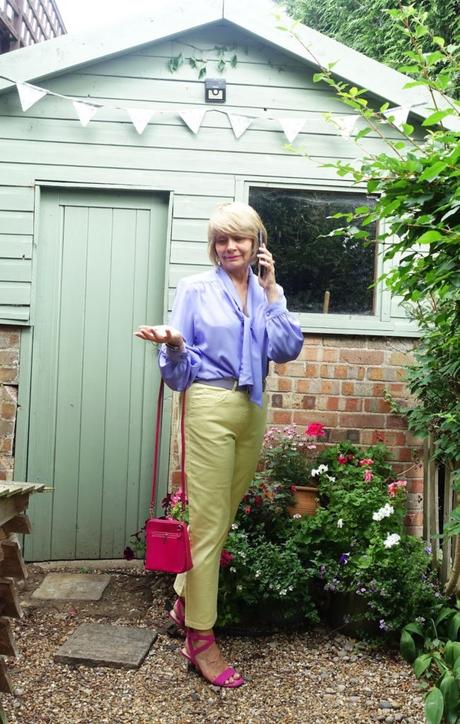 Now it is your turn to share your favorite looks.