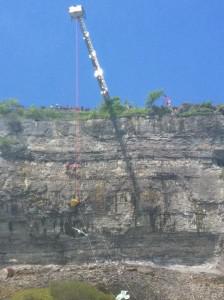 Today a man was the 4th person in recorded history to go over Niagara Falls with out any protective device and survived. This happening a few weeks before Nik Wallenda's famous walk across the Falls.  It is a rare thing for something like this to happen. The first recorded account was by a boy who was wearing a life jacket, so it could be argued that this is the 3rd. The last recorded one, the man did not actually go over he was rescued before going over the edge. This now makes it the 2nd time in history that this feat has happened.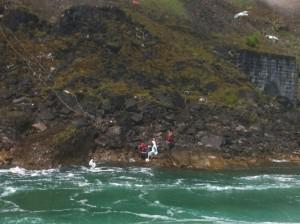 Photo's were sent to me by a first hand witness of the event while he was on the Maid of the Mist. The unidentified man did this all of his own accord (he was not pushed). Contrary to popular belief, Superman  will not fly down and save you if you fall in. There is a very large chance that you will die if you attempt this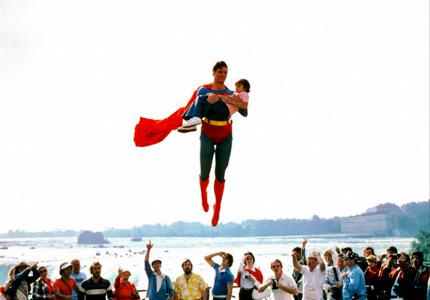 There are laws that are in place for the few that survive as this is considered a "daredevil" act. The Niagara Parks commission will allow 1 daredevil act per generation. This generation that we live in is dedicated to Nik Wallenda's walk on June 15.
One of the many exciting things to happen in Niagara Falls this year, it is shaping up to be a very historic and news worthy year for Niagara residents.