April 19, 2016
Trivia Answer: Aunt Viv was originally played by Janet Hubert and was replaced by Daphne Maxwell

First Fives: Mike O'Dea, Stephanie Catino, Monica Feldman, Jo Engel & Karen Feldman

Honorable Mention: Dani Jackel

THE NUMBERS
Friday's Broadcast Top 5
Blue Bloods-CBS 1.3/10.4
Shark Tank-ABC 1.3/5.6
Hawaii Five-0 CBS 1.1/8.3
Last Man Standing-ABC 1.1/6.3
The Amazing Race-CBS 1.0/5.4
Friday's Cable Top 5
Big Bang Theory-TBS .8/2.2
Family Guy-Adult Swim .6/1.5
American Dad-Adult Swim .6/1.3
Cleveland Show-Adult Swim .4/1.0
Bob's Burgers-Adult Swim .4/1.0
Friday's Social Media Top 5
The Vampire Diaries- CW 17,000 Tweets
The Originals-CW 14,000 Tweets
Blue Bloods-CBS 12,000 Tweets
The Amazing Race-CBS 11,000 Tweets
Hannity-FOX News 11,000 Tweets 
Sunday's Broadcast Top 5
Little Big Shots-NBC 1.8/10.6
Family Guy-FOX 1.4/2.9
Dateline-NBC 1.2/5.9
Crowded-NBC 1.2/5.5
Once Upon a Time-ABC 1.1/3.7
Sunday's Cable Top 5
NA
Sunday's Social Media Top 5
Nuestra Belleza Latina-Univision 52,000 Tweets
Fear the Walking Dead-AMC 40,000 Tweets
Once Upon a Time-ABC 35,000 Tweets
The Real Housewives of Potomac-10,000 Tweets
Girls-HBO 8,000 Tweets
Broadcast Live +7 Ratings for the Week of 3/28/16-4/3/16
The Big Bang Theory-CBS From a 3.5 to a 5.5 (+2.0)
Empire-FOX From a 4.8 to a 6.5 (+1.7)
Grey's Anatomy-ABC From a 2.2 to a 3.7 (+1.5)
Scandal-ABC From a 1.7 to a 3.0 (+1.3)
Blindspot-NBC From a 1.6 to a 2.9 (+1.3)
Cable Live +7 Ratings for the Week of 3/28/16-4/3/16
The Walking Dead-From a 6.9 to a 9.6 (+2.7)
The People vs OJ-From a 1.1 to a 2.9 (+1.8)
Better Call Saul-AMC-From a .8 to a 2.0 (+1.2)
Teen Mom-MTF From a 1.0 to a 1.8 (+.8)
60 Days In-A&E From a .7 to a 1.4 (+.7)
Late Night Ratings for the Week of 4/4/16-4/8/16
Fallon-.8/3.4
Colbert-.4/2.3
Kimmel-.4/1.9
Seth-.4/1.4
Corden-.3/1.2
Carson-.2/.8
Trevor-.2/.5
Larry-.1/.5
THE SHOWS
Outlander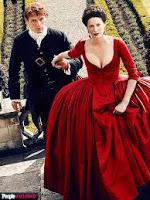 I reallllly hope you guys have jumped on the Outlander bandwagon at this point. Finally had a chance to catch up on Episode 2 last night and OMG. I didn't think Jamie could get any hotter, but when he cleaned himself up, tied his hair back and put on the appropriate French clothes to meet with the Prince and the King, I honestly was a bit breathless. Sure Claire looked insane in the crazy red dress and ruby earrings, but it's all about Jamie for me. There's tons of historical facts that I know nothing about in this show and I rarely do any fact checking but I think I need to check on this one. I thought that the

Brazilian

Wax was a modern thing. Maybe 15 years old? Apparently the French have been waxing all hair off women's bodies since before the French Revolution. Who knew? Jamie was as surprised as I was when he discovered that Claire had decided to go Brazilian. It ALMOST got him to forget about Blackjack Randall and what he'd been through, but just as he was enjoying his super smooth wife, there was that evil face again. All the pain Claire had gone through to get Jamie's mind off Randall and onto her (literally) was for nothing. Apparently, the French were into all sorts of wild stuff. Sex toys and weird dresses. If my History teacher had provided this type of information, I may have paid more attention.
The Detour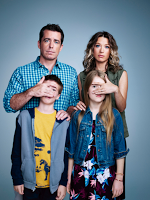 I'm still into this show but I'm also a bit confused. 2nd episode was the 2nd day of vacation. I'm not sure if the vacation is a Feb or a Spring or a Summer break though. That would determine the number of episodes even possible with this thing...I think. The show is funny, it's actually really funny, I'm just confused by where it's going. The first episode ended with the kid driving the van into a ditch. This episode started with the car getting repaired and I could not for the life of me figure out where I knew the mechanic from. It drove me NUTS until I realized that he was an older, heavier, dirtier Judge Reinhold. Anyway Judge discovered that there was a DWI against someone in the family and that lead to all sorts of ridiculousness. Turns out after all the insanity, the wife came clean. She had gotten the DWI 4 years ago at Lilith Fair. I'm still into this one, but I'm not ready to say you NEED to see it. Give me a few more episodes, and I'll let ya know. 
The Girlfriend Experience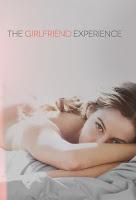 I'm almost done with this one. The ONLY thing keeping me in is Riley Keough. I'm intrigued for some bizarro reason that she is Elvis's granddaughter. I don't even like Elvis. It's just interesting. She's interesting but they've already bored me. I don't like the way the show is shot. Some scenes go on too long, some are too short and I'm not really understanding much at all about Christine/Chelsea and why she does anything. At this point, all I want to know is who sent the photos. 
I don't care about the legal stuff at all. Chloe from 24's not doing much with the House of Cards guy. Avery's a freak and Christine/Chelsea's only been at the call girl thing for 2 months and she's already going out on her own and blowing off Jacqueline? Come on.
THE OTHER STUFF
-I don't watch Castle, I've never watched an episode…so it means nothing to me that the 2 main fema

le

cast members are not coming back if the show gets renewed for a 9th season . Stana katic and Tamala Jones have been told that their services are no longer needed due to budget cuts. How much could the two of them make that ABC couldn't fit the bill for another season? 2 hours special a few extra

commercials

, 1 integration done well boom there's money to pay these two. Problem solve

d. 
-I don't know why anyone wouldn't have Amazon Prime but if you don't and are dying to watch Amazon's original programming or movies you'll be able to just buy the Amazon standalone video service for $9 bucks a month. Take that Netflix! Or maybe Reed Hastings will just start shipping stuff too. This is getting crazy already, isn't it? Too many choices, are too many choices. Even I'm having a hard time figuring out the best most efficient way to watch everything I want to watch. I'd pay the Amazon Prime fee for the shipping advantage alone. All the other stuff is just gravy. 
-If you are a Comcast Xfinity subscriber, you'll now be able to watch Comedians in Cars Getting Coffee, Chosen (I highly recommend this one too) and all the other Crackle content as Crackle will be a

vailable on the service starting tomorrow! That's a good one...take note Cablevision!!!
-The Golden Globes will be held on 1/8/17 and finally the HFPA has made some changes to the rules. There are a bunch of them but the biggest one better defines the difference between a drama and a comedy which the HFPA seem to have a hard time with hence The Martian being nominated for Best Comedy last year. 
-Netflix added 2.23 million US Subscribers last quarter and 4.51 million international subscribers which was way ahead of estimates. So why on earth did the stock price go down so much yester

day? UGH I hate the stock market!!!
-This clip has nothing to do with TV but Ellen showed it the other day on her show and I cannot stop watching it. I don't know what it is but this literally gets me into a hysterical laughing fit every time I watch it. I just had to share. This is now my go

-to clip when I need to snap out of a bad mood.

I hope you guy

s think it's as funny as I do.
https://www.youtube.com/watch?v=-hVWEefD5ag
Tues

day's Trivia Question: Doris Roberts passed away yesterday. Of course we alllll know that Doris Roberts was Marie Barone on Everybody Loves Raymond, but she was also a guest star on Full House! Anyone remember her name on the show? 
WWTM-Kristy
Like me on Facebook at Watching Way Too Much
Follow me on Twitter at tvnme
http://watchingwaytoomuch.com
[email protected]