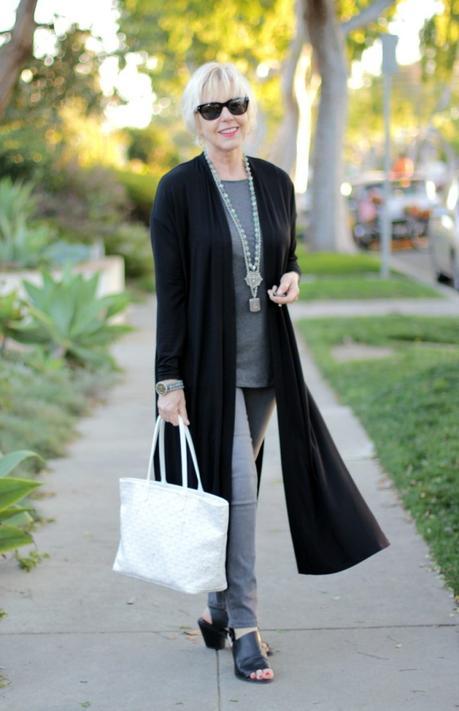 I popped out for a quick sidewalk sashay yesterday. Don't worry, I haven't given up my wonderful photographer, just had a couple of new things I wanted to share ASAP.

Turn on your JavaScript to view content
I've had a duster-length wool cardigan in my wardrobe for a few seasons now and love it. But I was also happy to run across this updated and lighter weight version in viscose. The fabric has such nice drape and swing, and it can be machine washed. The side slits lighten the look a bit, I think. A long outer layer can be slimming and lengthening. I'm 5'1″ and wearing size XXS in this duster cardigan.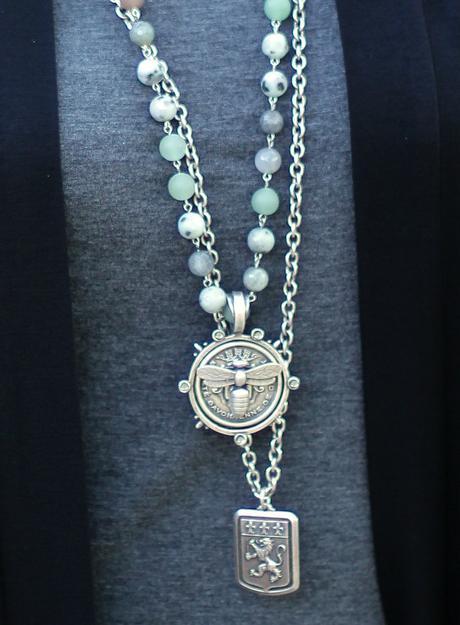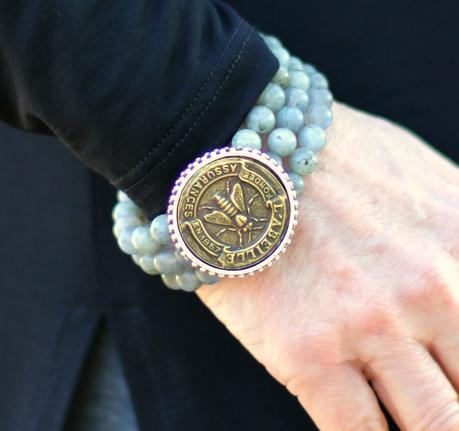 The stone bead necklace and bracelet are from the new French Kande "Madeleine" collection. (Both gifted.) I love anything with a French bee… The chain necklace is from a prior collection, and is one of my favorite layering pieces!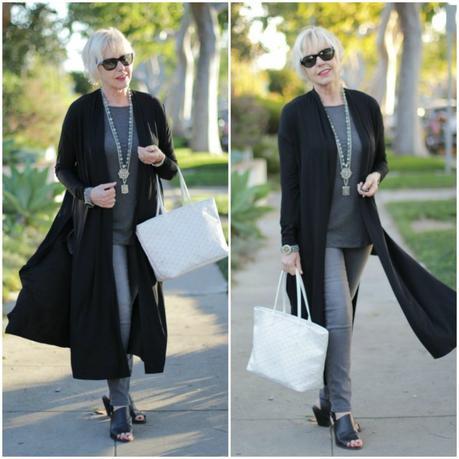 Wearing: cardigan | top | necklace | necklace |
bracelet | jeans | bag (similar) | sandals (similar)
(As you can see, I had a bit of wind to contend with, which I think confused my camera's auto-focus just a bit…)
"Skinny jeans are dead, long live skinny jeans!" As much as the fashion world has tried to bury skinnies over the last few seasons in favor of other styles, I don't think they're going anywhere. They help balance out a more voluminous top, and work well with a variety of footwear styles. A slim-leg style accomplishes the same objectives. I love gray jeans as an alternative to denim or black.
I'm still intent on finding a white bag, and am test-driving this one. Just about every leather bag I've tried was heavier than I prefer, so am now looking at canvas and nylon styles.
Do you wear duster-length cardigans or jackets?
More Like These…

Turn on your JavaScript to view content