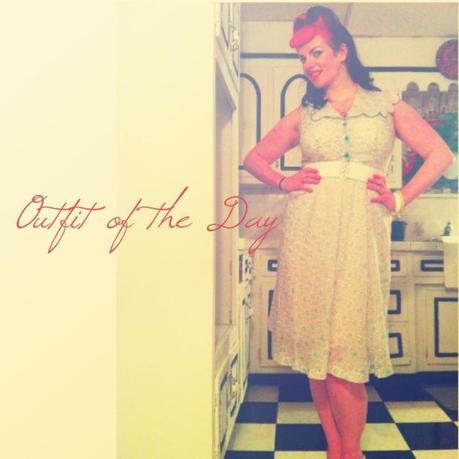 Today I had a long day at school – I spent from 3 P.M. to 10 P.M. in class, with maybe about 40 minutes of a break after my first class, and I have three in total. Since today was my long day, I figured I would glam it up a bit. And when I mean glam, I mean vintage glam!
I recently bought a dress from a friend of mine from Australia in the awesome Facebook group "Oh La La!" Vintage Swap & Sell. Kat was selling the gorgeous dress you see above, which is semi-sheer and from the 1940s. She was selling it for only $35 – how could I resist?! It's part of the reason I sell on eBay – so I can spend some money on fun things like that without diving into my own shallow wallet

This dress fits me perfectly. And today was one of the first days in a while since I started my diet that I actually felt thinner and felt good! So I was really feeling fun, flirty, feminine, and confident today. I think I have learned what I need to do and not do when it comes to what I eat and do for exercise – I'm not in my early 20′s anymore so I can't just limit what I eat and that's it! It sucks but it also helps me to be healthier.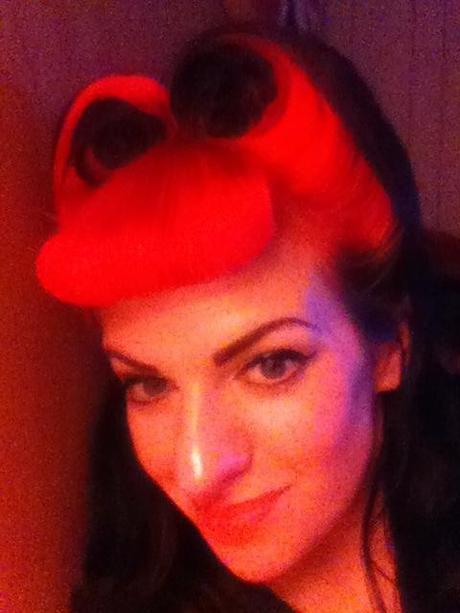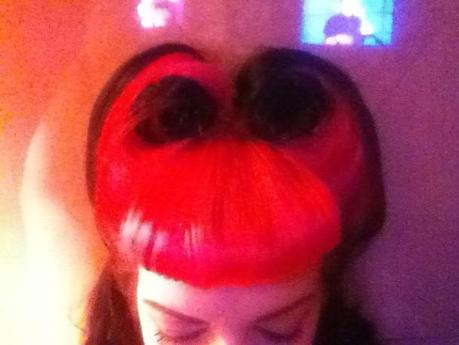 This was my hair and makeup for today. I apologize for the crappy pictures, but this was taken at 11 at night and I was tired! LOL. It now takes me about 15 to 20 minutes to do my victory rolls now, as opposed to the hour or so it took when I first started. So yes ladies, it is true about practice making perfect!

One last thing I want to leave you with us a shot of the pattern of my dress: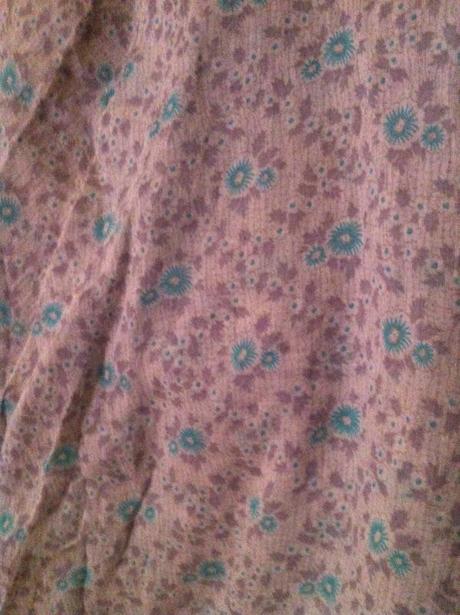 Isn't that so cute and feminine? And I love the detailing of the scalloped shoulders

This is my first time wearing this dress since it now has finally gotten to a decent temperature to wear this dress today and really let it shine. I think this dress will be in heavy rotation from now on!