With Valentine's Day approaching and butting up against President's Day Weekend, there will be lots of couples heading out of town for romantic getaways. As my boyfriend and I start to plan our own getaway, I can't help but think of all those out-of-the box love stories I've read over the past year. Here are some of my favorites.
The Classic Cinderella Story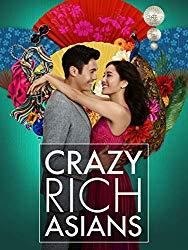 Crazy Rich Asians by Kevin Kwan won't be losing its charm anytime soon thanks to its classic Cinderella story magic.
Nicholas Young has been living in New York City, teaching at NYU and dating fellow prof, American-born Chinese, Rachel Chu. When his best friend invites Nick to his exclusive wedding in high-society, Singapore, Nick uses the opportunity to introduce Rachel to the world he grew up in. What he didn't anticipate was that his long absence from Singapore hasn't discouraged the most eligible bachelorettes from coveting his attention and his money. Not only that, but Rachel's seemingly mysterious family background has his family questioning her motives as Nick's girlfriend. Will Rachel and Nick's relationship be able to survive the drama of their Singapore trip?
Not only did Kevin Kwan's debut novel turn into a hit Hollywood movie, but the drama continues. This story is actually a trilogy. If you haven't already, check out China Rich Problems and Rich People Problems for the conclusion.
Mixing Things Up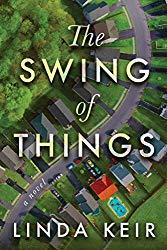 The Swing of Things by Linda Keir looks through the eyes of a couple who's lost their groove and shows what they will sacrifice to spice things up again.
Jayne Larson is a successful attorney. Her stay-at-home husband is a great father to their little girl and spends his free time teaching guitar lessons and playing in a cover band. As great as this couple seems, things have gotten a bit stale with their love life. Introduce, Mia and Theo Winters, fellow playground parents and apparent swingers. As Mia and Theo, a seemingly perfect couple, bring Jayne and Eric into their swingers' group, the newest couple discover that there's a much more dangerous game going on behind the curtain.
In the Midst of Tragedy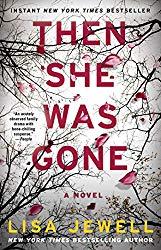 Lisa Jewell gives us hope in the midst of tragedy with her unexpectedly sad, yet cozy novel Then She Was Gone.
Ten years ago, Laurel's youngest daughter disappeared on her way to the library to study for her exams. She was 15 years old and Laurel's life and relationships slowly imploded as she was consumed with finding her daughter – or her daughter's body. The book picks up as Laurel is in a state of existence but not joy. She holds tightly to her two grown children who try to distance themselves from her. Her ex-husband has moved on and started another family of his own.
Then Floyd walks into the café that Laurel frequents and sweeps her off her feet. He's charming, handsome and even has a young girl, Poppy, who strikingly resembles, and even acts like, her missing daughter. As Floyd and Laurel's relationship progresses, Poppy is introduced to Laurel's family. But Floyd has a secret he's been keeping from both the girls in his life and when it comes to light, we're left with answers that will rock our world and bring fulfillment and peace to Laurel's life.
Spoiler Alert: Did you know that Lisa Jewell wrote this book with another ending in mind? If you've read this book already, check out her 2017 post in which she gives her alternative ending and how writing the final epilogue to the book we know as Then She Was Gone brought her to tears.
A Second Chance at Love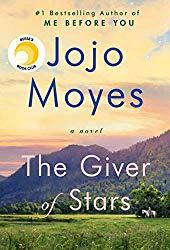 While Jojo Moyes' book The Giver of Stars was created to tell the story of The Pack Horse Librarians of Eastern Kentucky, there are a few love stories packed deep into the pages.
Alice Van Cleve, is the very posh, very British bride of Kentucky coal mine owner, Bennett Van Cleve. She thought she was leaving her boring, predictable English existence for the glitz and glamour of American big cities like New York City and Lexington, Kentucky. What she found instead was the impoverished town of Baileyville sitting next to the massive coal mine he father-in-law and husband owns.
After she becomes disenchanted by her husband's lack of affection, she joins the WPA movement to bring library books to the most rural parts of eastern Kentucky. In her travels she meets Catherine, a woman devoted to her dying husband and trying to ease his suffering in his last days by reading the books Alice brings her aloud. Fellow Librarian Marjorie lives in the shadows her of moonshining father's notoriety, but still manages to catch the eye of mine safety inspector Sven. And while Alice receives the cold shoulder at home, her new-found friendship with Fred, the man who houses their library books in his barn, speaks to possibilities around the corner.
The Anti-Valentine Story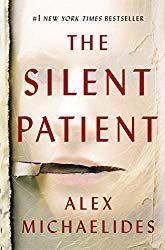 In his debut novel, The Silent Patient, Alex Michaelides makes us lose all hope finding the perfect partner.
Dr. Theo Faber, a criminal psychotherapist, has finally gotten his opportunity to work with the mysterious Alicia Berenson. She murdered her husband in what appears to be a psychotic break and then was sent to a mental institution after she stopped speaking and was unable to assist in her own defense. As Theo works with Alicia to coax her back to the surface of her consciousness, she reveals the events that lead up to her decision to murder her husband. Theo uses interviews with friends and family, revelations about her relationship with other doctors at the hospital and her journal to piece together a story that will open a door into Theo's own dark side.
Rumor has it that this book will soon become a movie to be released sometime between 2021 and 2023. As Michaelides' is a very successful screenwriter, I'm sure he's putting these skills to good use in adapting the novel.
Whether you like the feel-good love story or like to watch love get wrecked by chaos and misfortune, there's a novel out there for you this February. I've decided to read Such a Fun Age by Kiley Reid this month and am already fascinated by how a love triangle will play out in the end. And you know I'll be doing it with a glass of wine in my hand.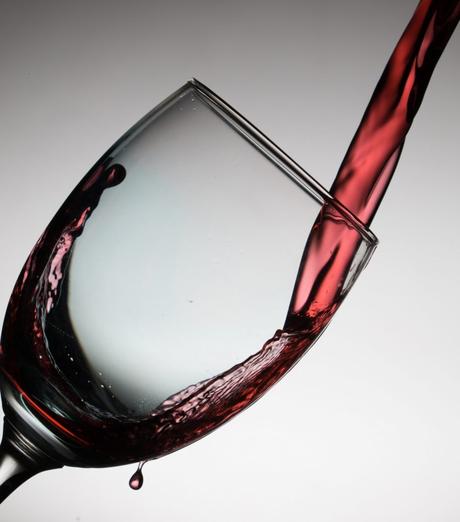 See more on how to set the perfect mood for the book you're reading.
What out-of-the box love stories would you recommend to readers this February? Leave your recommendations in the comments below.