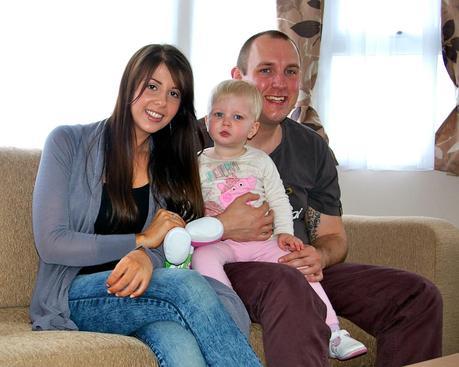 Unless you've been living under a rock, you will know we had our first little holiday last week! It was really nice to spend some quality time as just the 3 of us and not have boring old chores to do. We were very lucky that we got our holiday in exchange for a review for Parkdean, you may have seen me tweeting the hashtag #homeoraway and this is because I wanted to keep it in context with a campaign they have going on at the moment. It's a quiz called homeoraway that asks the user to guess which images are from the UK and which are from abroad, the highest scorer wins a 7 night break at any Parkdean park of their choice. If you fancy have a go yourself, here is the link.


What we packed.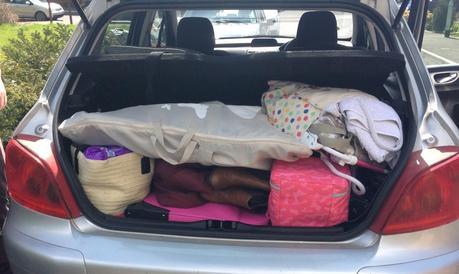 I think I was actually very good with my packing and I tried to only take what I knew we would need/use. I found I wasn't so worried about forgetting something because in the worst situation, I knew there would be a supermarket or high street near by where I could get it from. When going abroad it's not as easy to find what you're looking for, especially if you're specific about brands etc. Although we did pack a whole range of clothes and the only thing about the UK is that the weather is unpredictable.
Accommodation.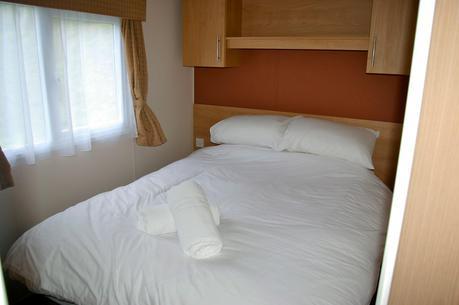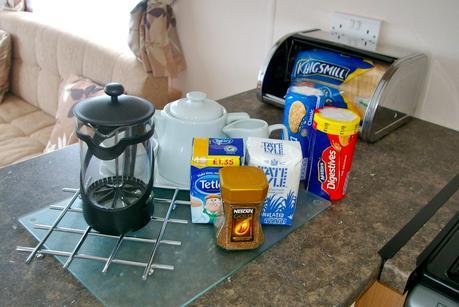 Our accommodation was excellent, we stayed at a Parkdean Holiday Park (White Acres) and stayed in one of their Cribbar+ caravans. The caravan was so well equipped with everything we needed including vacuum, hangers, towels and even a little coffee, tea and biscuit station for when we arrived. It was very clean, everything was spotless which I was pleased to see. You can see day one of our holiday including a caravan tour HERE. The only thing I would say is that even though it had one double and two twins rooms, they weren't very spacious; however if you're just using it as a base to sleep and are out most of the time like we were, it would be fine. It would sleep 6-8 people but there isn't much 'living' space for 6-8.


The Park itself.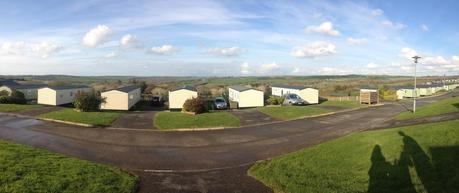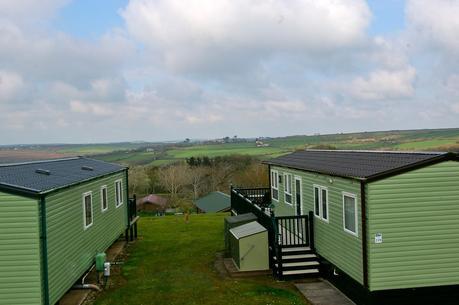 The park was brilliant and very big! When we arrived, we were worried we wouldn't be able to find our caravan, even though the lady at reception had explained it. With help from our map we soon worked it out! That evening, we did get a bit lost trying to walk to the bar and shop but after exploring the route that night, we knew our way around quite well! We felt they had done well with the layout, you can see they have tried to arrange the caravans on the hill so everyone has a great view and isn't just looking at the back of someone else's caravan. The view really is stunning. There is also a little shop located near the reception and bar for all your essentials and it also had swimming supplies, toys and souvenirs. I think the park wins against a park abroad as I don't think foreign countries cater for kids as well and obviously have shops, but not the brands we are used too.


Activities on site.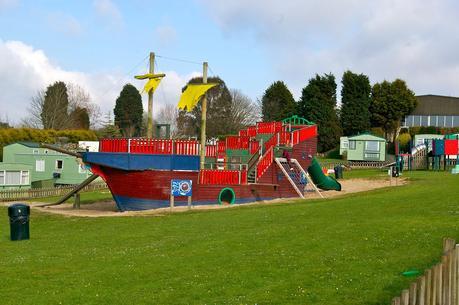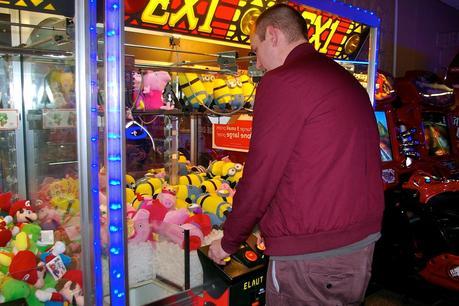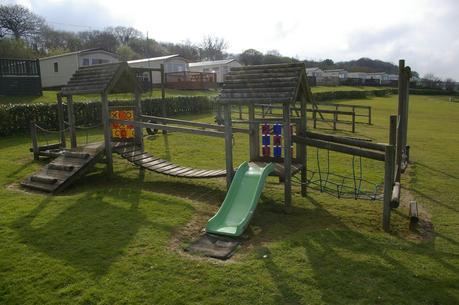 The activities on site are once again, brilliant! They have an indoor swimming pool with toddler pool, spa bath, sauna and gym, mini ten-pin bowlingo, an arcade, wildlife nature trail, adventure playgrounds, agility course, activity playroom with soft play as well as the fishing lake and the kids clubs. Phew! Needless to say we didn't get chance to try everything out but we were thoroughly impressed with the arcade, playroom and the soft play center. There really is something for everyone in the family, no matter your age. You can see us in the arcade and soft play center in our Day 2 video HERE. Again, I think this wins compared to a holiday abroad as most of it is inside so you can do fun things whatever the weather, when you're abroad if you get some bad weather, there's not much you can do, especially with kids as most activities are open/outside.


Trips we went on locally.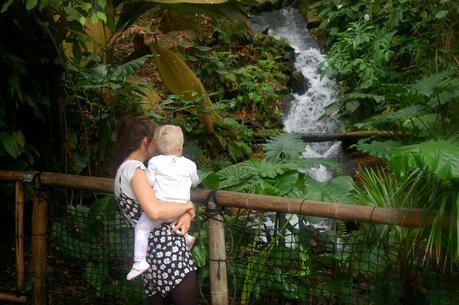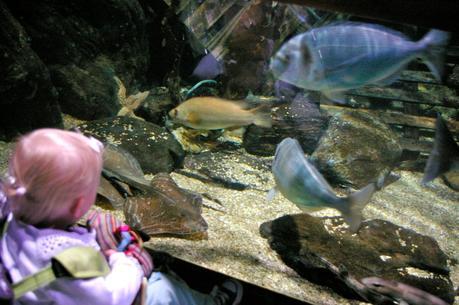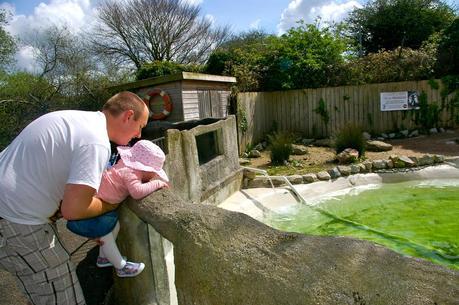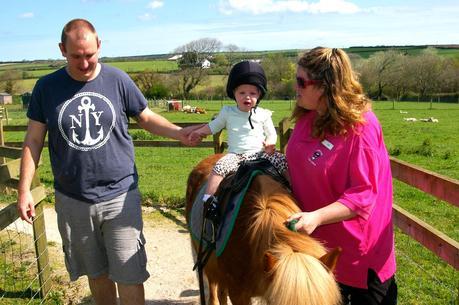 We went somewhere everyday because we wanted to explore as much of Cornwall as possible as we don't go down very often. There's so much to choose from.. we chose The Eden Project, Blue Reef Aquarium, Newquay Zoo and Dairyland Farm World. All were brilliant in their own way although I think Sienna (and Daddy) had the best time at Dairyland Farm World which I think was only about 2 miles away, Sienna got to stroke a guinea pig, bunny rabbit and chinchilla and have her first pony ride! It's much easier in the UK to navigate yourself outside the park and find local areas. I don't think I'd be brave enough in a foreign country to hire a car and go exploring!
Entertainment on site.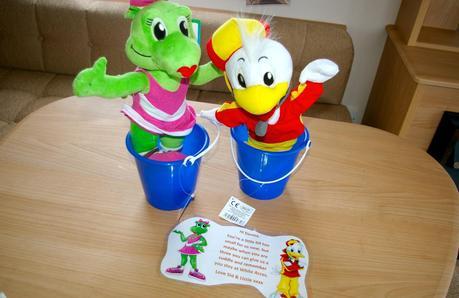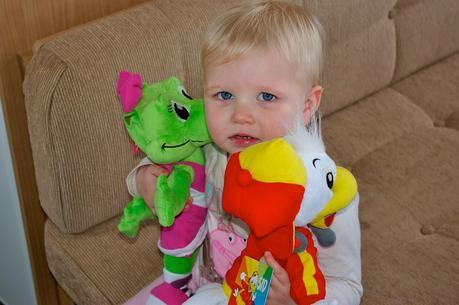 The entertainment is something we didn't really experience much of. Sienna was a bit too young, we did take her to see Sid and Lizzie one night and she was in her element however, she was a bit too young for us to leave her so I was darting about all over the dance floor getting in peoples way! She also kept trying to get onto the stage with them, haha! Sienna also still goes to bed really early, she loves her sleep and gets very grumpy if she is up too late so we were back in the caravan by 8pm most nights! We also didn't use any of the kids clubs but from what we did experience and see, they are brilliant and we can't wait to take Sienna back when she'd a bit older to fully enjoy and remember it.


The food.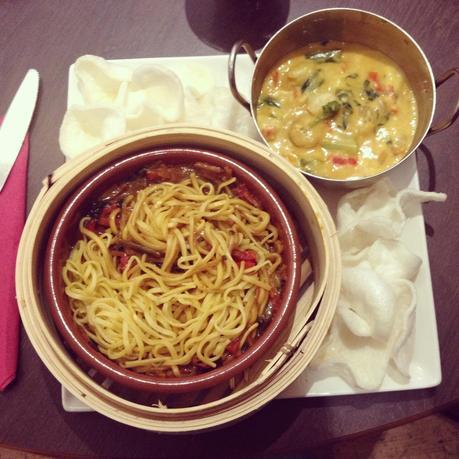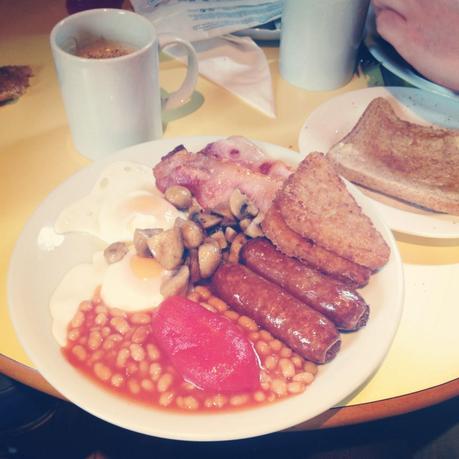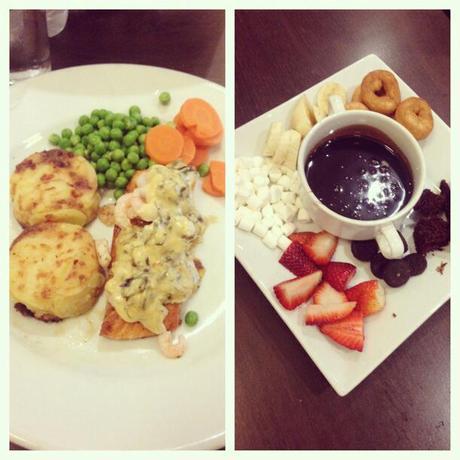 Oh, the food. The food was all so delicious, we are big foodies and like a whole range of foods so we ordered something different every night at the Polkerris bar. My favourites were the prawn curry with singapore noodles and the Salmon and prawn béarnaise. We were so surprised with the quality of the food and the prices are really good as well. We didn't have one bad meal or dessert which is high praise indeed! The service was also excellent and everyone was so friendly, approachable and efficient. For breakfast, we ate in the First Bite Cafe and again the food was great, although we did have a little problem with the Cafe being cash only..! We were out most days for lunch but we did eat in the Venue bar once and it was really yummy! The Chef was also great and accommodating as they normally stop serving lunch at 2pm, but we arrived at around 2:10pm and he said he would put it through for us. We did find the fact that everyone stopped lunch at 2pm a bit awkward as after a massive fry up we weren't hungry until 3pm but then there wasn't anything open. I definitely prefer the UK food to anything abroad!
Our overall experience.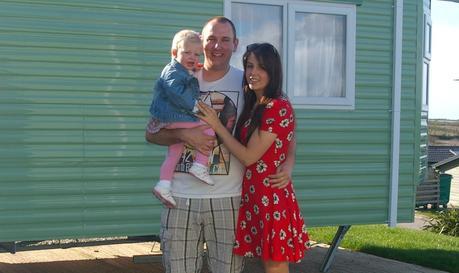 We all had such a great time and can't wait to go back. Even though we have reviewed this, we would have been more than happy to have paid for this holiday ourselves and have already spoken about going back next Summer, hopefully with baby number 2 in tow as well, however old he/she may be! I' much more confident and happy with keeping my kids in the UK and if you get lucky with the weather like we did, you can truly have a fantastic holiday. Thank you so, so much Parkdean for having us and see you next year! :)
To see all the pictures and videos from the holiday, check out my Pinterest board below! 
Follow Kerryy's board British Holiday on Pinterest.
*We were chosen to review Parkdean but all opinions are honest and our own.