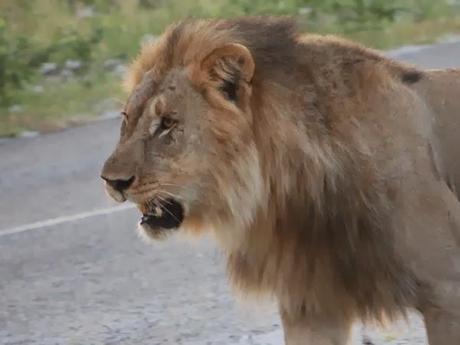 When we booked our African safari as our 2014 Mystery Destination, we picked a guided tour with G Adventures so we could have three action filled weeks without having to worry about the logistics of traveling around the continent. 
Having traveled with the company once before to Egypt and Jordan in 2009, I was looking forward to taking another one of their popular tours to a part of the world most people do not explore solo.
One of the features we looked forward to the most was having a knowledgeable guide who would be coordinating the tour as well as providing extra background information on the experiences we were going to have.
Shortly after the tour began in Cape Town, we realized that this was not going to happen.
We were stuck on a three week long trip with one of the worst guides we have ever had.
The Issues Started Small and Snowballed From There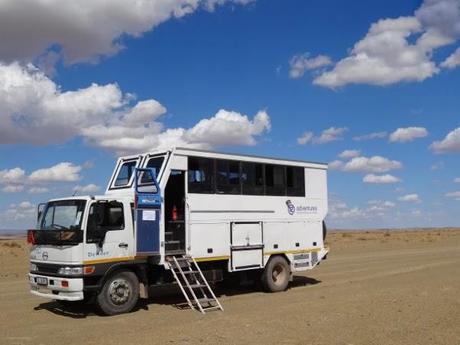 At first, most of our issues with the guide were minor complaints. 
In one instance we were told that we could either take a taxi to a restaurant for a group dinner, or take the free hotel shuttle to the city center and walk over.  After we confirmed that we'd be taking the free shuttle, he put us into a paid taxi without telling us and tried to charge $5 per person for a journey that should have been no more than $5 total (this was also with 9 people in the car, too!).
When people complained, he got incredibly defensive and blamed the group for not listening even though it was confirmed by many of us on an individual basis.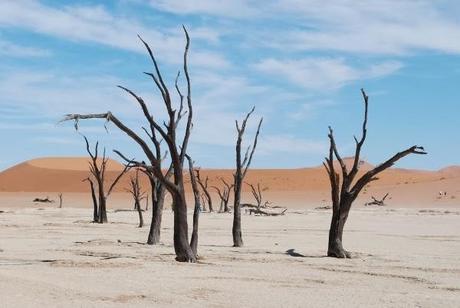 In another instance we were charged extra for the transfer to the Dead Vlei in Namibia which was said to be included in the tour package.  But having had extra charges pop up in my previous G Adventures tour, I was not entirely surprised with this one as it seems the pricing of inclusions can be on a case-by-case basis.
But if these were the only issues, we would likely not be speaking of them today. 
Buy Your Own Lunches and Allergy Issues
There were several times on the tour where we did not have enough time to stop for a roadside picnic lunch that was supposed to be included.
Instead, our guide gave us each the equivalent of $3 for food and we were dropped off at a grocery store to buy our lunch.  While this $3 could go a long way in buying bulk meals, including a decent steak and salad in South Africa (not kidding, individual sirloins are $2 each), you could barely buy anything prepackaged for this price other than a small lunch meat sandwich with no sides or beverages.
As this happened about five times on our tour, I cannot help but wonder why we had to pay for these meals rather than them being listed as "on your own" and the tour price reduced.  With profit margins I suspect that our out-of-pocket spending in the tour price for that $3 lunch was more like $5, and any extra money would really have come in handy on those days of travel.  As it were, we just used the provided money for a soda and chips and bought a proper lunch on our own dime each and every time because we had no other choice but do that or starve.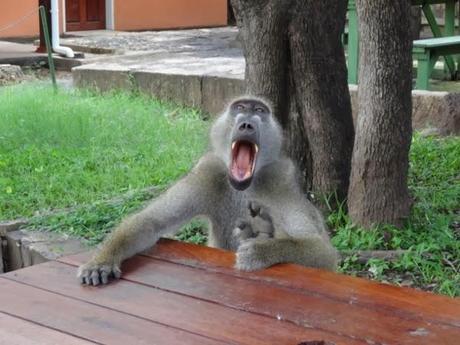 On the more extreme side of the issues, we had a tour group full of people with just about every allergy imaginable from Angie's life-threatening tree nut allergy to a peanut allergy to a severe gluten intolerance.
It was announced on the first day that it would be a nut free tour, but by the end of the second week we discovered muesli out for breakfast that contained nuts.  With nothing else out but bread and jam there was barely anything to eat on one particular day (people had neglected to put out the cereal which we thought was empty) and the guide's only response was
"there is other food to eat." 
Considering we were cleaning the dishes in a communal pot, where most people barely took the effort to rinse their plates off, and we were also hundreds of miles away from any hospital, this could have been a very bad situation had we not caught it when we did.
No Concept of Time and Poor Planning Every Day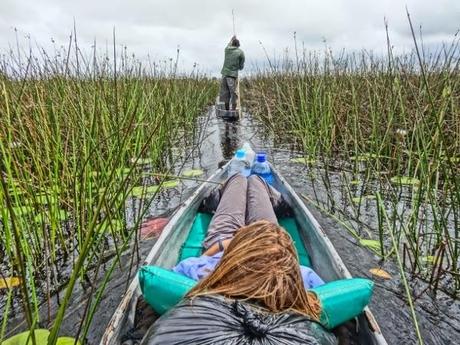 If creating a scenario that could have killed my wife wasn't enough to piss us off, his lack of planning experience was certainly what topped it off.
The phrase
"TIA: This is Africa"
is commonly used in this part of the world as a way to explain the most mind boggling issues that would just not happen anywhere else (delays, road blocks, and poor roads are just a few).
On our tour, we never used this one because we had another that trumped it:
"TIJ: This is Jerry."
To be even worse than a historic phrase is quite impressive, and our guide seemed to go out of his way to never give us any information and appeared to be acting as a tour guide for the very first time (even though he had been at it for years).
While other tour companies (and G Adventure's tours even) would print a nice daily summary for everyone to have to give an idea of stops during the drive,
we got nothing
.
Most days we'd never get any information about when we were stopping for snacks, we had to request toilet stops ourselves even though we were informed otherwise at the start of the tour, and we never received any indication as to what all we needed for the following days when snack stops weren't available.
This resulted in many long transit days where we were stuck on the bus for many hours with no shops in sight, no food provided, and no one had any idea they were supposed to buy extras to cover the journey.
When one traveler exploded in tears from going an incredibly long time without any food because we were not told about it in advance, the guide was unsympathetic and placed the blame on the traveler rather than himself and
never once apologized for it
.
The lack of information about food and toilet stops was just the beginning- many important details were often overlooked that could have gotten someone detained or seriously injured (as was the case of not telling new group members at a pick-up city about my wife's nut allergy, along with many others).
Continue this trend over three weeks and you can understand what we felt like when the tour was over.
A Short Temper With Everyone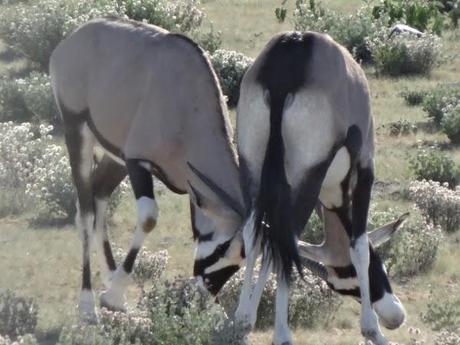 As you can imagine, without a lot of information being provided there were many people asking questions throughout the day.  But rather than giving out the requested information, we were chastised with the reasoning that it had "already been said" (it hadn't) or that we had to "wait for the group" to receive the answer we had asked for (and in many cases would have to ask again for it to be answered).
During dinners he would quiet the group and get visibly riled when others would talk over him, including campsite employees who were not even on our tour.  This would be the only chance of information we got on the tour, and if someone was lucky enough to have it repeated again later it would always be a truncated version missing important details.
Towards the end of the trip he began giving out information to smaller groups when others were not around, and would get upset that not everyone knew about it later on.
Although I understand that repeating the same information over and over again can be frustrating, as a tour guide with 17 people in the group,
that comes with the job
.  Getting upset at others for asking for clarifications, more information, or to repeat something because they physically were not there is insulting to say the least.
By the end of the tour we stopped talking to our guide altogether and instead went to the bus driver to ask questions and details about the day.  As a former tour guide himself, he was more knowledgeable, friendly, and helpful than our proper guide was and all we could do was wonder why the roles were not reversed.
When the driver is a better guide than the official one, you know you are on a terrible tour!
Overall, I Liked The Guy, But Not As a Guide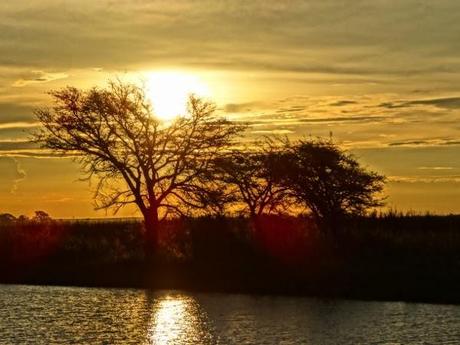 I cannot go on a rant without saying that I generally liked our guide as a person.  He was incredibly likeable in normal conversation, an absolutely fantastic cook (as was our amazing driver), and most of the time got along with everyone in the group.  In fact, most everyone who had a complaint always started it out with
"He is a nice enough guy, but..."
Unfortunately as far as tours go, I do not want to pay to have a nice guy-
I pay for the experience
.
There were far too many issues for us to overlook them with the normal excuse that he was a nice enough guy and we should let it pass.  We did not want to stay up late and party with him like others on our tour did, and we especially did not want to talk to him after he
told those same people that we had complained about him to G Adventures
when they tried to reach out to us his on phone during the tour (which then started a chain of gossip in the rest of the group with no factual details whatsoever- but the tale of our fiasco of a group is for a whole other post).
Taking a step back, we also had to compare this with the other G Adventures tours we saw in passing that had daily itineraries posted with rough timetables while other groups complained that the food was so bad that they were about to mutiny (anyone want rice and meat for three weeks straight? ).
To us this implies that there is very little structure or consistency on the Africa itineraries such that you never know what you are going to get.  A good guide with bad food?  A bad guide with good food?  Bad everything?  Good everything?
That is too much to leave to chance on what is a once-in-a-lifetime trip for many travelers
.  This is, unfortunately, partly our fault. We had seen several mixed reviews on the G Adventures Africa tours online and passed them off because of the amazing trip I took in
Egypt
and Jordan in 2009.
But with companies that outsource their tours to 3rd party companies like this, it is always important to keep in mind that each destination will be different. 

For Africa's sake, sometimes this outsourcing is not for the best.
Although we absolutely adored Africa and everything it offered, when we come back in the next couple of years we will
only
be doing private tours. 
For your sake, you should consider saving a bit more to do that, too.
Update: I'd like to note that G Adventures did respond to our initial online complaint quite rapidly.  We received no fewer than 3 messages on our Facebook page within 24 hours and a customer service manager even called our tour guide to try and get in contact with us (even though it never happened for some reason).  Unfortunately, the gossip on our group we mentioned above started the very next day after that call.
We're currently speaking to G Adventures about this tour and hoping to work out some of the major issues soon
.