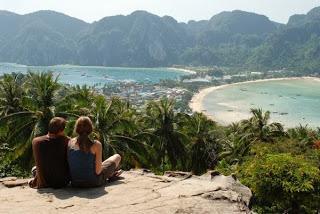 Since we began planning this trip, we always wanted to have some opportunities to do something unexpected.  So while we had an ideal route planned, we left a few gaps for us to figure out later on based on our whims at the time.
One of these we have been calling our Mystery Destination that is set to take place in January 2014. Over the last few months we've been narrowing down our options to 5 finalists that we are ready to share with you today.
Since we're still torn on where we're going, and our travel dates being only a few months away, we need your input to help us pick the best one! 
The Fine Print
Although we have the flexibility to go almost anywhere in the world, it must be noted that we will be heading to our Mystery Destination from Mumbai, India in January 2014 and hopefully heading to South America from there.
Our only restriction is that we need to figure out a route that has reasonably priced tickets or is in our airline network's alliance (United) such that we can pay with points.   After that, well, we're looking for something that is a good itinerary for 2-3 weeks and has reasonable weather for the time of the year.
After looking at our options, prices, and logistics, we came up with the following five finalists.
Thailand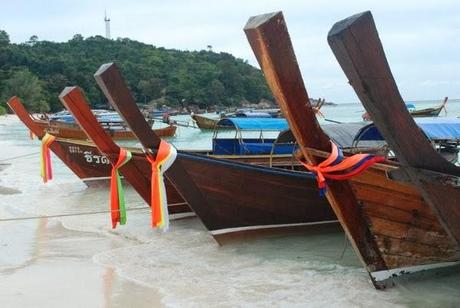 I've spent 6 weeks in Thailand before, which is something that makes it a bit of an odd addition to our Mystery Destination finalist list.
The reason we're looking at Thailand is simply because Angie has only been there for 2 weeks.  She missed out on some pretty amazing places I went to and I've always wanted to take her to them to see for herself.
Since Thailand is one of my favorite places, spending more time to go visit old destinations along with a few new ones is something I could do without hesitating.  I could definitely see us spending a week in Northern Thailand, a week along the coast, and perhaps even some time in Burma (Myanmar) to make up for missing it last time.
The downside:  Getting to South America from Thailand is a tricky thing.  Our airline alliance does not have any reward flights to South America that do not go through the USA (40+ hours), so we'd likely have to fly back west on our own dime to hook up with a flight for points.
Bhutan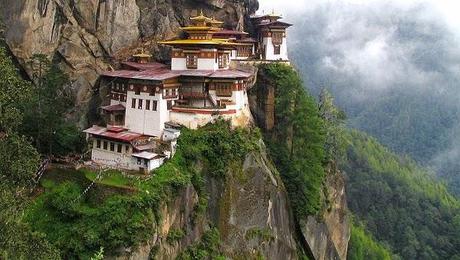 An isolated country in the Himalayas that limits tourism, has some of the world's best temples, and a country-wide philosophy of valuing Gross Domestic Happiness over Gross Domestic Product?  I want to see that.
Bhutan is one of those countries that most travelers not only don't visit, but likely have never even heard of.  That just adds to the allure and makes us want to go there even more.  Since we'll be spending a lot of time in the neighboring country of Nepal, adding Bhutan onto the list seems like it would be a logical thing to do.
The downside:  Bhutan is expensive.  The country regulates tourism to limit the number of visitors and, because of that, the price of entry is fixed at several hundred dollars per day per person.   If we visited it would end up being the most expensive place we've ever traveled to, and may wreck the budget for the rest of our trip.   (Photo "Taktshang Monastery" by Douglas McLaughlin)
Japan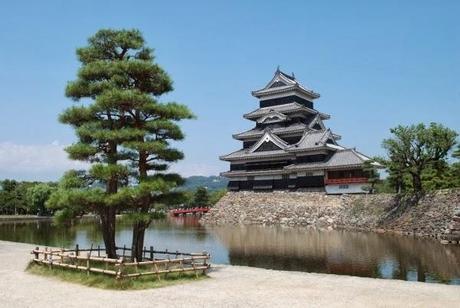 Much like Thailand, my interest in returning to Japan after my last 4 week journey is primarily to take Angie to enjoy the country's best foods and sights.
From okonomiyaki to the world's best sushi, we'd be on a two week eating spree that wouldn't stop until we were on our plane at the airport to head to South America.  (This can be assured, because when we had a layover in Tokyo on our way home from SE Asia, all we did was eat).
The downside:  We'll be traveling in January, so the temperatures would be a little cold for our liking.  Also, like Thailand, getting to South America from there would require a long day or two of travel while being routed to the USA.


East Africa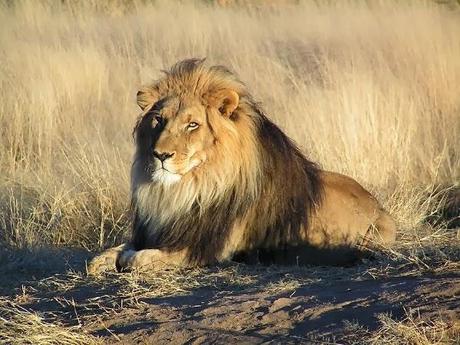 A January safari in Tanzania and Kenya anyone?  Perhaps a side trip to Uganda to go trekking to see the Gorillas in Bwindi Impenetrable Forest?
We've never been to Africa (other than Egypt), and a safari to see the Big 5 has been on our list for a long time.  2-3 weeks in Africa would be enough time for a tour of several countries, but leaves many others waiting for our next return.
A big plus for this stop is that we could easily use our reward points to get to South America, thus saving some extra transit money which would no doubt be needed in our safari budget.
The downside:  Africa can be budget friendly for those willing to go camping, but gorilla trekking in Uganda is expensive no matter what as it is a highly regulated experience (as it should be).  Like Bhutan, we'd be stretching our budget a bit for this spot.  (Photo "Lion Waiting" by Kevin Pluck)
Somewhere New Altogether?
The problem with planning a travel destination when you have the entire planet to choose from is that you are likely to miss something.
Since we haven't committed on a Mystery Destination just yet the fifth finalist is still open because we want your help.  Do you know the perfect January destination that fits within the rules we outlined above?  Or perhaps one that is so amazing that we would be convinced to spend a little extra just to experience it?
Comment below to help us out!