The city of Minneapolis started along the riverfront at St. Anthony Falls... with Minneapolis on one side and St. Anthony on the other. Today Main Street along the riverfront in the St. Anthony Falls historic district is the oldest street in the city. Perched on the bank behind St. Anthony Main is Our Lady of Lourdes, the oldest continuously used church in the city of Minneapolis.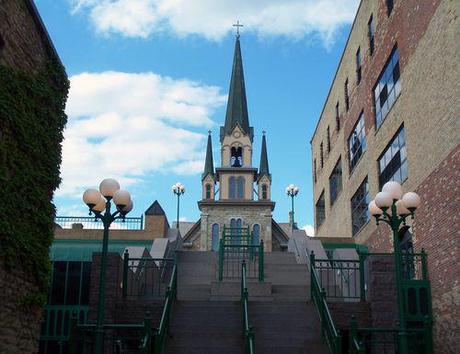 The original building was constructed of native limestone in the form of a Greek temple by the First Universalist Society between 1854 and 1857. Twenty years later, in 1877, it was purchased by the Catholic French Canadian community and it was expanded and renovated in the Gothic Revival style. This community has worshipped here continuously since that time.
It almost closed in 1968, but instead started undergoing restoration work as the city re-developed around it. Today parishioners come from many surrounding suburbs and neighborhoods of Minneapolis and St. Paul.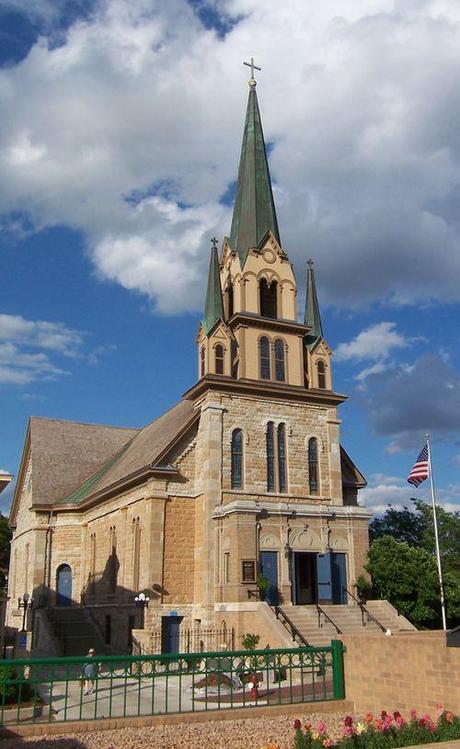 This area is often called the birthplace of Minneapolis, and it has seen re-birth with many condo developments in the area looking across the river to what is now downtown Minneapolis. The area is sometimes referred to as NeHe, referring to Northeast Hennepin.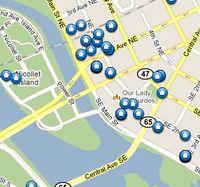 Click here to see condos, lofts and other homes currently for sale in the area Our Lady of Lourdes in Minneapolis, MN.
(Please be patient while the link searches for the most current listings...pass your cursor over the dots on the map or scroll down for property information.)